The first leg of the year is gone. Here are a few films that need you instant attention:
Honorable Mention
Split | Director: M. Night Shyamalan.
M. Night Shyamalan's Split is a low-key downfall into paranoia. A thing of beauty and a thing of ugliness all wrapped into one big basement of unprecedented power. With a beastly performance by Mr. James Fuckin' McAvoy and an absolute on-point camerawork by Mike Gioulakis, Split almost hides the fact that the crux of abuse that forms its center is not fully realized.
Read The Complete Review Here.
20. I Don't Feel at Home In This World Anymore | Director: Macon Blair
When Ruth seems to have lost faith in humanity and everyone in it, she forms a duo with her obnoxious neighbor to track down the criminals who stole her grandmother's silverware. Macon Blair's debut feature film 'I Don't Feel At Home In This World Anymore' is a darkly comic morality tale that shouts at everyone who has been an asshole all their life. While not as engaging or as powerful as buddy Jeremy Saulnier's (Blue Ruin, Green Room) works (who he unintentionally follows), Blair's film is still all kinds of crazy. With fascinating characters that often give you a bad acid trip as Blair pushes the envelope even future, 'I Don't Feel At Home In This World Anymore' becomes more strange but overall – unforgettable.
Read The Complete Review Here.
19. Get Out | Director: Jordan Peele
Jordan Peele's Get Out has intense moments of racial paranoia. I mean, nothing is as terrifying as visiting your girl's parents for the first time and even so, the way Peele puts his central character in a far-fetched but overly creepy feast of colored decadence ensures a ride that's filled with thrill. However, the film overtrusts itself to an extent where the comedic-horror elements slip through the crack, falling deep into its own self-imposed ditch. Also, the social critique which should have left a mark slowly crumbles, failing to give out a bold statement that stays with you. That being said, 'Get Out' as a strangely entertaining entity that keeps you hooked from the word go.
Read the Complete Analysis Here.
18. The Lego Batman Movie | Director: Chris Mckay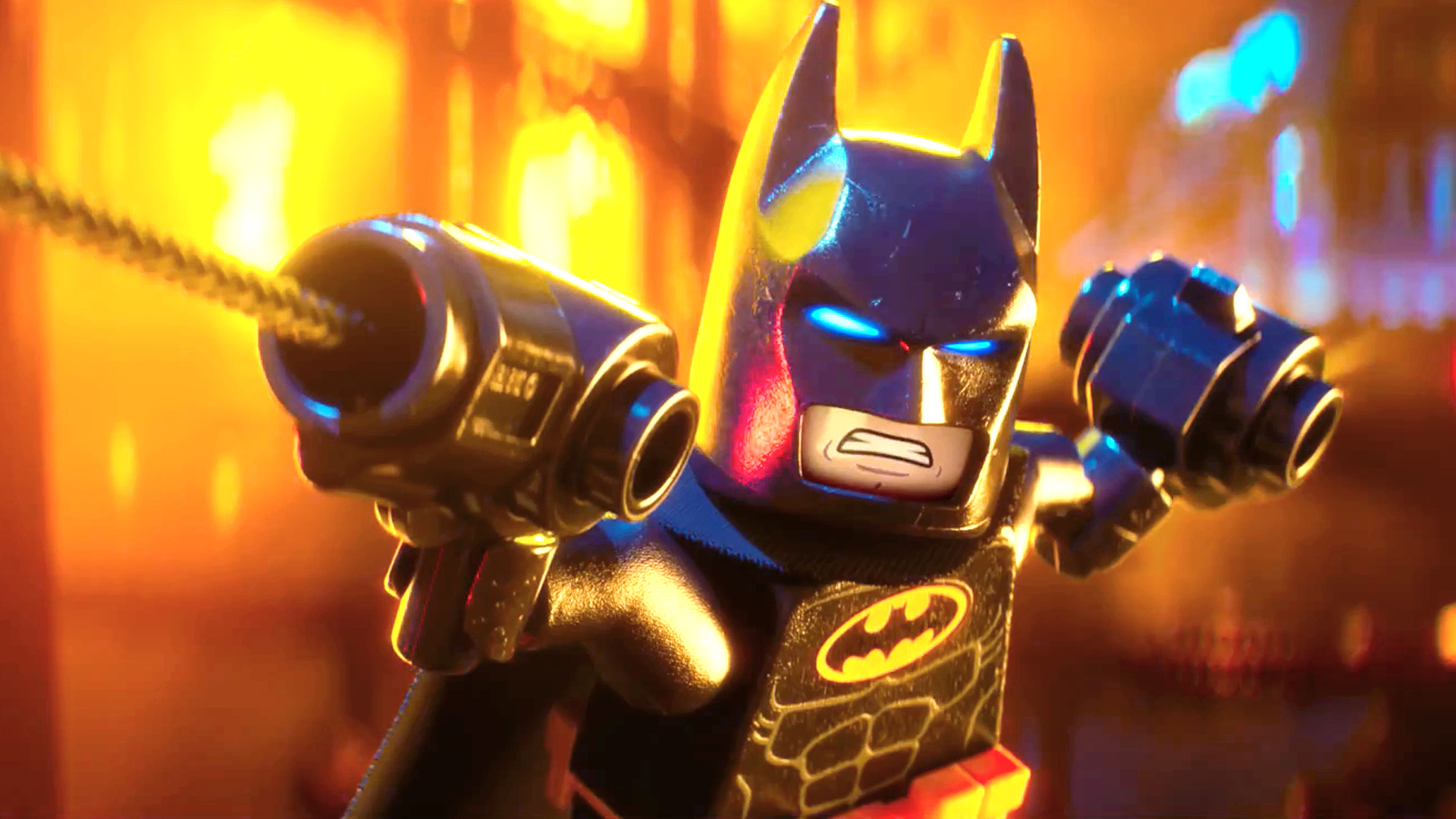 My favorite part of The Lego Batman Movie is when all those cinematic universes collide and some of my favorite fantasy villains show up. I think all filmmakers should officially go meta because Chirs Mckay's The Lego Batman Movie has the upper hand of doing things wrong and soon washing them away with a wildly inappropriate comment that only makes it even more hilarious. At its center is also a story about a self-righteous millionaire cum vigilante who has a change of heart when a kid enters his life. I'm not sure if this is the best Batman film ever, but it's definitely the funniest.
Meta-Humor: A Gift or a Curse? Read Here.
17. Tramps | Director: Adam Leon
With the growing popularity of romantic comedies that use redundant or childish humor to speak to the smartphone using young crowd; the rom-com's have lost their charm. They no longer serve the purpose they used to, i.e being a healthy and enthralling dose of entertainment and wit while telling a story that feels real. Adam Leon's Tramps is a page-turner. It uses the age-old charm of a screwball comedy from the books of Frank Capra's 'It Happened One Night' and serves it in a plate that feels fresh and relevant.
Read The Complete Review Here.
16. Free Fire | Director: Ben Wheatley
Ben Wheatley's 'Free Fire' is an absolutely berserk throwback to the action films of the 70s. The films that didn't feature big setups, car chases or blowing shit up but only a group of gunslingers engaged in a riffing back and forth. Another way to look at 'Free Fire' is it being a hilarious example of the unchecked male ego that goes wrong with every insult. Wherein, every instance someone raises his voice, the angst infects and boils the blood of everyone involved.
Read The Complete Review Here.
15. Logan | Director: James Mangold
Logan is a powerful and humane story about a man who hates himself for being the sole reason for other people getting hurt. James Mangold's film is more a drama about aging, regrets, and family than being a superhero film about saving the world. A film that moves to a staggering moral dilemma about human relations and the wrong side of being special, Mangold gives his film a heart that is angry and upset. He gives Logan a character arc that should have come his way long ago. Even though the film is everything I wanted it to be, it's still not completely ridden off superhero genre trappings. That being said, Logan is a bold film that, being a superhero film, depends on its script and not the action sequences.
Read Complete Review Here.
14. Song To Song | Director: Terrence Malick
If people could be equated to love songs, each one we fall in love with possesses a trait that makes our heart-strings strum with desire. There's a subtle harshness to some of them, a dreary sound of melancholia in the other. Some of them make our toes tap in instant joy and some just wreck us from the inside. Terrence Malick's 'Song To Song' is about love. Love, as that fleeting feeling which is so difficult to understand that we often misjudge which song echoes with our souls. The question then comes to this – If our life is a turntable and the lovers are all on the same music record, which one deserves the needle drop? Malick is constantly questioning the destructive side of love in the Song To Song. He is also asking us to give his working style a chance. He wants us to shed our skins and get ourselves in his subconscious that backtracks images as our thoughts run in different directions. At this point in my life, I am unable to hate on a Malick film. To me, he is a magician who throws me into a state that's between my own conscious and his subconscious.
Read The Complete Review Here.
13. T2 Trainspotting | Director: Danny Boyle
While the first film was about these 4 nutcracker jocks and their addiction to heroin, the sequel is about their addiction to nostalgia. The very utter chaos in the head where existential crises strike and when you often get stuck in a time-lapse that triggers faster than you are ready to go. Renton and his boys fail to accept the reality of the situation. They are growing old and nothing can be done about it. They find new ways to get fucked up in their life so that it can make them tourists in their own youth. Boyle's new film is devoid of the wit and sharp humor of the original but it will comply with your thoughts more than you can imagine. With razor-sharp editing and frames that remind you of other frames, T2 Trainspotting maintains a legacy and becomes one that can stand on its own accord.
Read The Complete Review Here.
12. In Bed With Victoria | Director: Justine Triet
On the surface, this is pretty much any Katherine Heigl film. The onside of it is a terrifically written, performed and witty script held together by a great character study at its center. In Bed with Victoria is buoyed by an irresistible performance by Virginie Efira as the cheeky, vibrant and self-made, modern woman. While the film does fall into a lot of generic milieu and social relevance (including climatic adjustments of a rom-com), the film soars high with its energy and a terrific eye for humor.
Pages: 1 | 2