25 Must-See Films at the JIO MAMI Mumbai Film Festival, 2019
25 MUST-SEE FILMS AT THE JIO MAMI MUMBAI FILM FESTIVAL, 2019
The JIO MAMI Mumbai Film Festival is the biggest and the most anticipated film festival in India that is going for its 21st Edition in 2019. The festival gets the best of world cinema including the upcoming & hidden talents from India. Films from Cannes Film festival, Sundance, TIFF to Fantasia, and Venice film festival bestows the Mumbai Film Festival every year. It turns into a place where people not only see films but celebrate films. They wait in queues and gossip about their love for films. A place which is more home than you make it out to be. Like a yearly ritual, we wait for this week of cinematic wonders and ever enlightening storms. And while every single one of us believes in watching as many films as possible, time binds us to a bare minimum.
Here are 25 films that should not be missed at 21st Jio MAMI Mumbai Film Festival With Star (2019):
25. Vitalina Varela
Director: Pedro Costa
Country: 

Portugal 

| Language(s): 

Cape Verdean Creole, Portuguese 

| Time: 

124 Mins
Vitalina Varela, a 55-year-old Cape Verdean, arrives in Lisbon three days after her husband's funeral. She's been waiting for her plane ticket for more than 25 years.
24. Wet Season
Director: Anthony Chen
Country: 

Taiwan, Singapore 

| Language(s): 

Mandarin, English 

| Time: 

103 Mins
Monsoon season in Singapore. The city is pouring with rain. Ling is a Chinese language teacher, whose marriage and school life are falling apart because she is unable to bear a child. But an unlikely friendship with a student helps her reaffirm her identity as a woman.
23. Bombay Rose
Director: Gitanjali Rao
Country: 

India, United Kingdom, France, Qatar 

Language(s): 

Hindi 

| Time: 

93 Mins
Escaping from child marriage, a flower seller living on the streets of Bombay also dances, reluctantly, in a club. She must choose between fending for her family and finding true love. Painted frame by frame and woven delicately through music, a red rose brings together three tales of impossible love. The love between two flower sellers. The love between two women. Love of an entire city for its Bollywood stars. Based on true events, the film explores the ruthlessness of a society where the love and life that reign on the big screen can crush you in its mean streets.
22. The Report
Director: Scott Z. Burns
Country: 

USA 

| Language(s): 

English 

| Time: 

118 Mins
Senate staffer Daniel Jones leads the daunting task of investigating the CIA's Detention and Interrogation Program. He learns about "enhanced interrogation techniques"—proven to be brutal, immoral, and ineffective—that the CIA adopted after 9/11. When Jones and the Senate Intelligence Committee attempt to release the results from his investigation, the CIA and White House go to great lengths to prevent the truth from getting out.
21. The Two Popes
Director: Fernando Meirelles
Country: 

Italy, Argentina 

| Language(s): 

English, Spanish, Italian, French, Portuguese, German, Latin 

| Time: 

126 Mins
From Fernando Meirelles, the Academy Award-nominated director of City of God, and three-time Academy Award-nominated screenwriter Anthony McCarten, comes an intimate story of one of the most dramatic transitions of power in the last 2,000 years. Frustrated with the direction of the church, Cardinal Bergoglio (Jonathan Pryce) requests permission to retire in 2012 from Pope Benedict (Anthony Hopkins). Instead, facing scandal and self-doubt, the introspective Pope Benedict summons his harshest critic and future successor to Rome to reveal a secret that would shake the foundations of the Catholic Church. Behind Vatican walls, a struggle commences between both tradition and progress, guilt and forgiveness, as these two very different men confront elements from their pasts in order to find common ground and forge a future for a billion followers around the world. Inspired by true events. The Netflix Film will be available on the streaming service.
20. Family Romance, LLC
Director: Werner Herzog
Country: 

USA 

| Language(s): 

Japanese 

| Time: 

89 Mins
Romance is a business. Family, friends, followers. All available for hire. A man is hired to impersonate the missing father of a 12-year-old girl.
19. I Lost My Body
Director: Jérémy Clapin
Country: 

France 

| Language(s): 

French 

| Time: 

81 Mins
In a Parisian laboratory, a severed hand escapes its unhappy fate and sets out to reconnect with its body in this Cannes Critics' Week selection. During a hair-raising escapade across the city, the extremity fends off pigeons and rats alike to reunite with pizza boy Naoufel. Its memories of Naoufel and his love for librarian Gabrielle may provide answers about what caused the hand's separation and a poetic backdrop for a possible reunion between the three. Based on the novel Happy Hand by Academy Award nominee Guillaume Laurant (Amelie). The Netflix film will be available on the streaming service.
18. Sorry We Missed You
Director: Ken Loach
Country: 

UK, France, Belgium 

| Language(s): 

English 

| Time: 

100 Mins
Ricky and his family have been fighting an uphill struggle against debt since the 2008 financial crash. An opportunity to wrestle back some independence appears with a shiny new van and the chance to run a franchise as a self-employed delivery driver. It's hard work, and his wife's job as a carer is no easier. When both are pulled in different directions, everything comes to breaking point.
17. Axone
Director: 

Nicholas Kharkongor
Country: 

India 

| Language(s): 

Hindi, English, North-East Indian Languages 

| Time: 

97 Mins
Chanbi and Upasna want to prepare a special North-Eastern dish—Axone Pork—for their best friend's wedding. The ingredients are bought, the stove is lit, the gang has gathered. There's just one glitch: they live in New Delhi, where people are easily put off by the strong aroma of the dish. The gang fears that the pungent odour will invite the wrath of their neighbours and landlord. Will they find a safe place where they can prepare the dish in peace?
16. Honey Boy
Director: Alma Har'el
Country: 

USA 

| Language(s): 

English 

| Time: 

93 Mins
Actor and screenwriter Shia LaBeouf mines his own life in this confessional collaboration with director Alma Har'el, about the stormy childhood and early adult years of an actor struggling to reconcile with his abusive father (played by LaBeouf himself).
15. Les Misérables
Director: Ladj Ly
Country: 

France 

| Language(s): 

French 

| Time: 

103 Mins
Stéphane has recently joined the Anti-Crime Brigade in Montfermeil, Paris. Alongside his new colleagues, he quickly discovers tensions running high between neighbourhood gangs. When they find themselves overrun during the course of an arrest, a drone captures their every movement, their every action.
14. It Must Be Heaven
Director: Elia Suleiman
Country: 

France, Qatar, Germany, Canada, Turkey, Palestine 

| Language(s): 

French, English, Arabic 

| Time: 

97 Mins
Elia Suleimanescapes from Palestine seeking an alternative homeland, only to find that Palestine is trailing behind him. The promise of a new life turns into a comedy of errors: however far he travels, from Paris to New York, something always reminds him of home.
13. Babyteeth
Director: Shannon Murphy
Country: 

Australia 

| Language(s): 

English 

| Time: 

117 Mins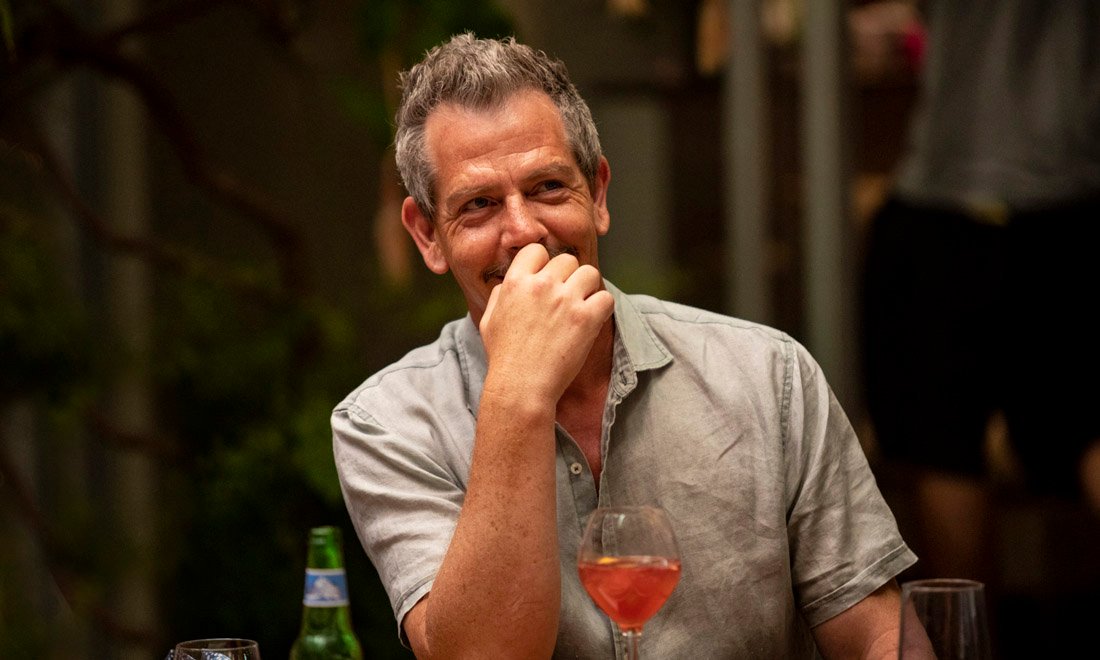 When seriously ill teenager Milla falls madly in love with small-time drug dealer Moses, it's her parents' worst nightmare. But as Milla's first brush with love brings her a new lust for life, things get messy. Milla soon shows everyone in her orbit – her parents, Moses, a sensitive music teacher, a budding child violinist, and a disarmingly honest pregnant neighbour – how to live like you have nothing to lose.
Continue Reading 25 Must-See Films at the JIO MAMI Mumbai Film Festival 2019 on
N E X T  P A G E