6 Young Hindi Film Actors That We Want To See More Of
6 Young Hindi Film Actors That We Want To See More Of: Personally, I feel Bollywood is going through its worst phase with movies either made, catering solely to the multiplex audience or solely to the tier II and III markets. Now at the surface, this may not sound too bad but it certainly divides the movie-loving audience right through the middle, which makes movie making even more difficult. Bollywood has been trying to make efforts to bridge this gap for a long time but considering there are various parasites that are eating away the majority of the pie there is hardly much for the movie-goes to lap up.
Nevertheless, in the recent years, we have had some sparkling performers who have reinstated our faith in the craft of acting. Though they are not some of the most frequented faces on the silver screen, yet their presence on it makes for a delightful experience. They may not necessarily be your regular feed of brilliance in the way that they get the cash registers ringing but they surely do promise to keep Bollywood afloat.
Bhumi Pednekar
There is a reason why Bhumi Pednekar appears on the top of my list. With all, I repeat, all her movies raking massive money at the box office she is undoubtedly a precious find. Having said that, she is not the quintessential heroine you can safely slot.  Her debut, Dum Lagake Haisha, made everyone stand up and notice her. Her conviction to the plot and her character outshone everything else that was right, or not, with the movie. She continued with the same streak of brilliance in her other releases viz, Toilet- Ek Prem Katha and Shubh Mangal Saavdhan where a slimmer Bhumi made us love the middle-class portrayal of the girl next door. One may argue that she has almost played similar profiles of character in all her releases so far, so maybe Manmarziyaan will help break that too. But it cannot be denied that she is the most comfortable and natural mainstream actress we have on screen today. 
Rajkummar Rao
This list can never be complete without the mention of the affable Rajkummar Rao. He assumes each of his characters like he belongs to them and has seldom failed.  This is one actor who has come a long, pretty long, way. From the days of 'Love, Sex aur Dhokha' and 'Ragini MMS' to 'Trapped' and 'Newton', this marvelous maverick is on his way to greatness, none of his contemporaries can boast of. He is already an achiever who has almost smelt the Oscars and seemingly he is nowhere close to stopping. Much has already been said about him on various platforms and I may not add much to that but I'd like to say that having no qualms playing second fiddle to the protagonist in the movies, he surely leaves a mark in whichever way he possibly can. So even if you know that a certain movie may not be as entertaining you can be sure of,  if he is performing, your paisa is totally vasool… Bareily Ki Barfi, anyone?
Vicky Kaushal
Whether it is the innocence of young Deepak in Masaan or the dark, reckless cop Raghavan in Raman Raghav 2.0, Vicky Kaushal has established himself as a performer of substance. This is one performer, I feel, has time and again proved himself to be worth more than the movie he is associated with, yet there are few takers for an artist like him. Regardless, with every character that he has portrayed he has worked so hard on the character drawn out for him, that is evident from the portrayal itself. Vicky keeps trying harder and just like Rajkummar Rao he has recently traversed his path towards a web series on an online platform. We just hope the big-betters notice him soon and give him his due.
Tapsee Pannu
You may argue she is just a flash in the pan with only Pink to her credit that brings her to the big league but how can we forget her brilliant performances in Naam Shabana and Baby where the thrill in the movie was upped by her brilliance quotient. Whether she is playing a hoity-toity Samaara of Judwa 2 or simple Seema of Chashme Baddoor she has lent her own charm to her characters. She may not make you sit on the edge of your seat and notice her but when she in on screen you simply cannot ignore her presence. The comfort with which she has acted over these years and the growth she has shown from her initial duds in regional cinema to now are not just commendable but worthy of drawing better scripts for her to showcase her talents. For now, possibly we will have to do with Dil Junglee only. Sigh!
Vikrant Massey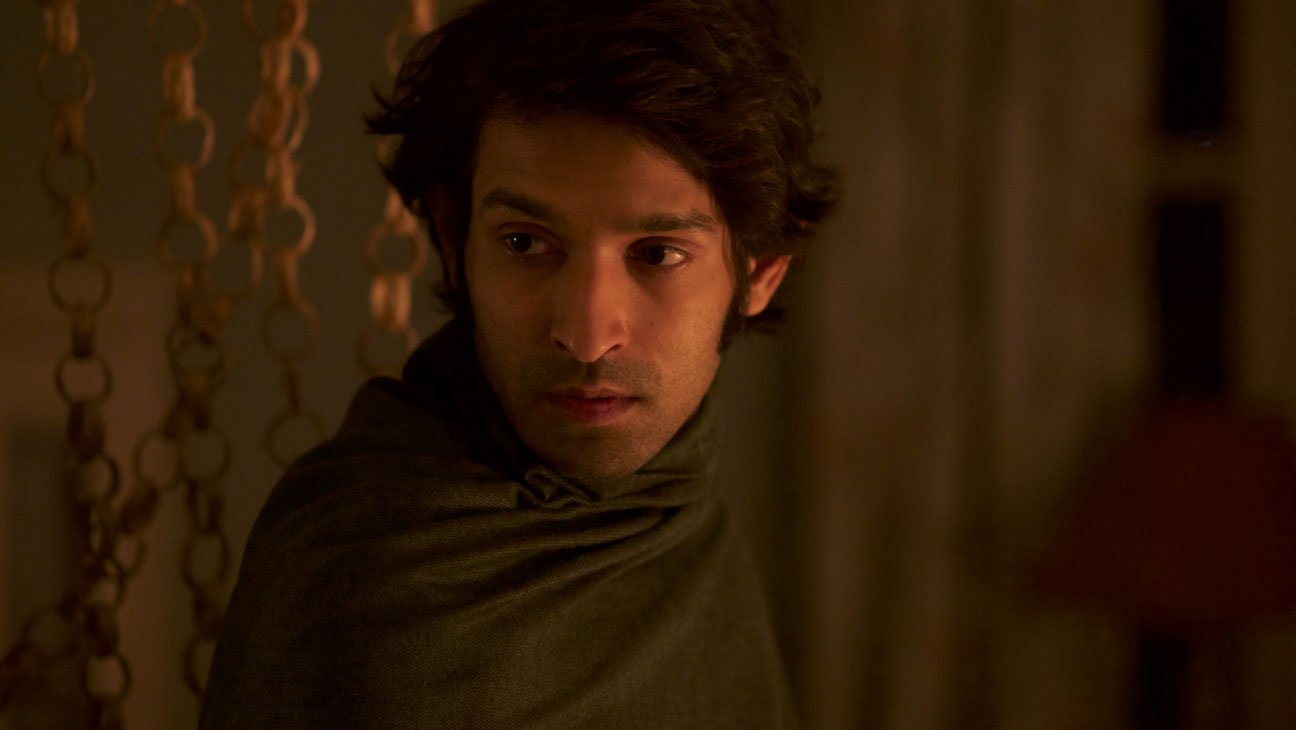 When a brilliant performer does not find a brilliant platform, it is not their failing but the defeat of the system which suppresses the individual talent and substitutes it with a sub-standard prop in the name of an actor. Vikrant Massey is brilliant in his own special way. He is sublime, fresh and remarkable with every performance that he delivers. When one watches him in movies like Lootera, Half Girlfriend or Dil Dhadakne Do, you are left with an impression that this goody-two-shoes is fit to play the role of just being the hero's wingman but then comes Death in the Gunj and Lipstick Under My Burkha where Vikrant showcases his true talent, as the exalted and arresting performer. It pains me to see that such performers are celebrated enough but not provided with adequate substance to prove their mettle. Hope this smart performer is able to garner some meaty roles soon.
Radhika Apte
If you don't know what Radhika Apte is capable of as an actress, you are possibly living under a rock or perhaps unable to appreciate talent in its most raw and visceral form. Radhika may be playing the main protagonist in the movie or just a 3-minute role, if she is on the screen, your glance does not waver from her presence. A village belle, a modern siren, a manipulative culprit or a psychopath, she plays each character with equal conviction. She laps up accolades and criticism with equal élan and charts her own course while you keep guessing her next move. Each of her portrayals has a statement and she leaves it for you to translate it. She is massive, more than any of her contemporaries and unapologetically draws her characters in her own special way on celluloid.
You may come up with your own super performers, these are mine, I swear by. And I firmly believe that if these actors are given scripts to live by, they would be successful in creating memorable characters that can live in the minds of the audience for a long time. They surely deserve as much.
And oh, by the way, nepotism rocks!!
AUTHOR:

KAJAL KAPUR
A SELF PROFESSED MOVIE ZEALOT, I SWEAR BY HINDI MOVIES. ALWAYS BEEN AN AVID FAN OF STORIES AND WHAT BETTER WAY TO RELATE TO ONE THAN A MOTION PICTURE. MOVIES HAVE BEEN A PART OF ME FOR ALL MY LIFE IN SOME OR THE OTHER WAY, THOUGH MY EXPRESSION FOUND WAY WITH THE EMERGENCE OF SOCIAL MEDIA (THANK GOD!). WITH THE HOPE THAT THE INTENSITY WITH WHICH I ENJOY MOVIES GETS TRANSLATED IN SOME FORM WITH THE PEOPLE AROUND ME, I BEGAN MY OWN BLOG. TO CATCH UP ON MY PASSION FOR MOVIE, FOLLOW MOVIEMASSALA.COM