I think it's safe to say that this is the year which belongs to mainstream actors taking a unanimous decision to go behind the camera. From Ralph Fiennes to John Turturro, from Ethan Hawke to Casey Affleck, from Christoph Waltz to Guy Pearce and some more, they are all going to direct a film in 2018. Also, this year we see talented little names among indie filmmakers getting the attention (and the dates) of the more popular actors which is a good thing for indie films to be more visible. So yeah, we heard that there is an 'infinity war' coming, we also heard that a certain Aquaman is getting his very own movie, well good for him. What we didn't hear is about the little films that are being made outside those gigantic studios, so here is our 70 Most Anticipated Films of 2018 list where we talk about the films that matter to us and hopefully, you too.
1. Backseat | Director: Adam Mckay
Cast: Sam Rockwell, Amy Adams, Christian Bale
Genre: Biography, Drama
The story of Dick Cheney, the most powerful Vice President in history, and how his policies changed the world as we know it.
2. Annihilation | Director: Alex Garland
Cast: Natalie Portman, Jennifer Jason Leigh, Tessa Thomson
Genre: Adventure, Drama, Fantasy
A biologist signs up for a dangerous, secret expedition where the laws of nature don't apply.
3. Roma | Director: Alfonso Cuarón
Cast: Marina de Tavira, Daniela Demesa, Marco Graf
Genre: Drama
A story that chronicles a year in the life of a middle-class family in Mexico City in the early 1970s.
4. The Jungle Book | Director: Andy Serkis
Cast: Christian Bale, Cate Blanchett, Benedict Cumberbatch
Genre: Adventure, Drama, Family
A human child raised by wolves must face off against a menacing tiger named Shere Khan, as well as his own origins.
5. Hereditary | Director: Ari Aster
Cast: Toni Collette, Zachary Arthur, Mallory Bechtel
Genre: Horror
The Graham family starts to unravel following the death of their reclusive grandmother. Even after she's gone, the matriarch still casts a dark shadow over the family, especially her loner teenage granddaughter, Charlie, whom she always had an unusual fascination with.
6. Where Is Anne Frank | Director: Ari Folman
Genre: Animation, History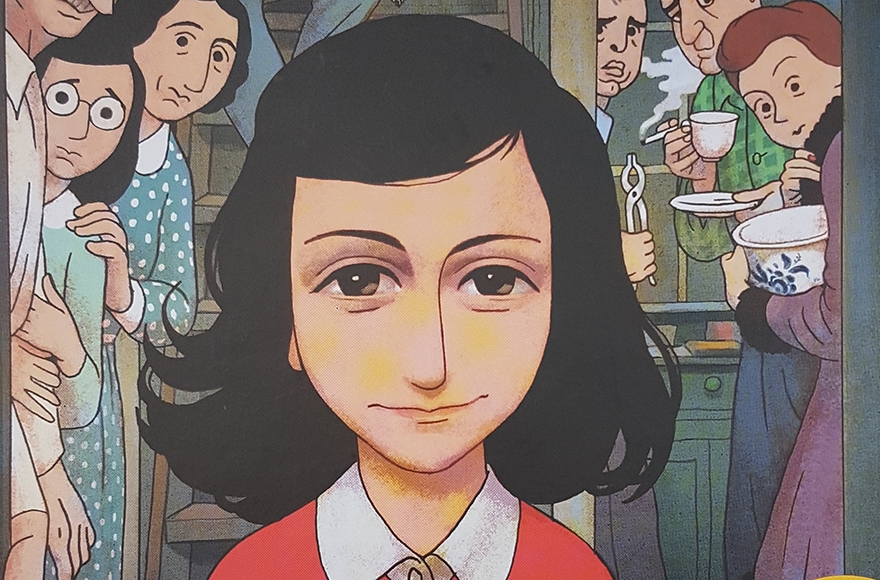 The film follows the journey of Kitty, the imaginary friend to whom Anne Frank dedicated her diary.
7. Everybody Knows | Director: Asghar Farhadi
Cast: Penélope Cruz, Javier Bardem, Ricardo Darín
Genre: Drama
Carolina, a Spanish woman living in Buenos Aires, who returns to her hometown outside Madrid with her Argentinian husband and children. However, the trip is upset by unexpected events that bring secrets into the open.
8. If Beale Street Could Talk | Director: Barry Jenkins
Cast: Dave Franco, Pedro Pascal, Diego Luna
Genre: Crime, Drama, Romance
A woman in Harlem desperately scrambles to prove her fiancé innocent of a crime while carrying their first child.
9. Long Day's Journey Into Night | Director: Bi Gan
10. Minding The Gap | Director: Bing Liu
Genre: Documentary
Three young men bond together to escape volatile families in their Rust-Belt hometown. As they face adult responsibilities, unexpected revelations threaten their decade-long friendship.
11. Eighth Grade | Director: Bo Burnham
Cast: Josh Hamilton, Elsie Fisher, Emily Robinson
Genre: Comedy
A teenager tries to survive the last week of her disastrous eighth-grade year before leaving to start high school.
12. Sorry To Bother You | Director: Boots Riley
Cast: Armie Hammer, Tessa Thompson, Lakeith Stanfield
Genre: Comedy, Fantasy, Sci-Fi
In an alternate present-day version of Oakland, black telemarketer Cassius Green discovers a magical key to professional success – which propels him into a macabre universe.
13. Light Of My Life | Director: Casey Affleck
Cast: Casey Affleck, Tom Bower, Timothy Webber
Genre: Drama
A father and his young daughter find themselves trapped in the woods.
14. The Boy Who Harnessed The Wind | Director: Chiwetel Ejiofor
Cast: Chiwetel Ejiofor, Joseph Marcell, Noma Dumezweni
Genre: Drama
A boy in Malawi helps his village by building a wind turbine after reading about them in a library book.
15. Transit | Director: Christian Petzold
Cast: Franz Rogowski, Paula Beer, Godehard Giese
Genre: Drama
When a man flees France after the Nazi invasion, he assumes the identity of a dead author whose papers he possesses. Stuck in Marseilles, he meets a young woman desperate to find her missing husband – the very man he's impersonating.
16. Georgetown | Director: Christoph Waltz
Cast: Christoph Waltz, Annette Bening, Vanessa Redgrave
Genre: Biography, Crime, Drama
Ulrich Mott, an ambitious social climber, marries a wealthy widow in Washington D.C. in order to mix with powerful political players.
17. Birds Of Passage | Director: Ciro Guerra
Cast: Maria Camila Arias, Jacques Toulemonde Vidal
A drama set in rural northern Colombia, centered on one indigenous group, the Wayuu, and based on the true story of a drug war
18. High Life | Director: Claire Denis
Cast: Robert Pattinson, Mia Goth, Juliette Binoche
Genre: Adventure, Sci-Fi
A father and his daughter struggle to survive in deep space where they live in isolation.
19. First Man | Director: Damien Chazelle
Cast: Claire Foy, Ryan Gosling, Jon Bernthal
Genre: Biography, Drama, History
A look at the life of the astronaut, Neil Armstrong, and the legendary space mission that led him to become the first man to walk on the Moon on July 20, 1969.
20. Old Man And The Gun | Director: David Lowery
Cast: Elisabeth Moss, Robert Redford, Casey Affleck
Genre: Comedy, Crime, Drama
An elderly bank robber, who had managed to escape from prison over a dozen times in his life before moving to a retirement community, looks to spice things up with another heist.
21. Under The Silver Lake | Director: David Robert Mitchell
Cast: Jimmi Simpson, Riley Keough, Topher Grace
Genre: Crime, Thriller
22. The Miseducation of Cameron Post | Director: Desiree Akhavan
Cast: Chloë Grace Moretz, Jennifer Ehle, Quinn Shephard
Genre: Not Rated
In 1993 a teenage girl named Cameron Post is caught having a sexual encounter with the prom queen. Cameron is then forced into a gay conversion therapy center by her conservative aunt and uncle, who are her legal guardians.
23. Damsel | Directors: David Zellner, Nathan Zellner
Cast: Robert Pattinson, Mia Wasikowska, David Zellner
Genre: Comedy, Drama, Western
A businessman travels West to join his fiancée in the mountains.
24. Blaze | Director: Ethan Hawke
Cast: Charles Adams, Edgar Arreola, Charles Barber
Genre: Drama
The life of musician Blaze Foley.
25. Beautiful Boy | Director: Felix Van Groeningen
Cast: Steve Carell, Timothée Chalamet, Maura Tierney
Genre: Drama
Chronicles meth addiction and recovery through the eyes of a father who watches his son as he struggles with the disease.
26. Mary Magdalene | Director: Garth Davis
Cast: Rooney Mara, Joaquin Phoenix, Chiwetel Ejiofor
Genre: Drama
https://www.youtube.com/watch?v=6rfR9V6J_9I
The story of Mary Magdalene.