27. Don't Worry, He Won't Get Far On Foot | Director: Gus Van Sant
Cast: Joaquin Phoenix, Jonah Hill, Rooney Mara
Genre: Biography, Drama
On the rocky path to sobriety after a life-changing accident, John Callahan discovers the healing power of art, willing his injured hands into drawing hilarious, often controversial cartoons, which bring him a new lease on life.
28. Poor Boy | Director: Guy Pearce
Cast: Guy Pearce, Frances O'Connor, Richard Roxburgh
Genre: Drama
Poor Boy centers on two families whose lives become mysteriously linked by events that occurred seven years earlier.
29. The Beach Bum | Director: Harmony Korine
Cast: Zac Efron, Matthew McConaughey, Isla Fisher

Genre: Comedy
A rebellious stoner named Moondog lives life by his own rules.
30. The Sisters Brothers | Director: Jacques Audiard
Cast: Jake Gyllenhaal, Joaquin Phoenix, Rutger Hauer

Genre: Western
In 1850s Oregon, a gold prospector is chased by the infamous duo of assassins, the Sisters brothers.
31. Insects | Director: Jan Svankmajer
Cast: Jirí Lábus, Jan Budar, Jaromír Dulava

Genre: Animation Comedy, Drama
The Last film of Jan Svankmajer.
32. Le Livre D'Image | Director: Jean-Luc Godard
Nothing but silence. Nothing but a revolutionary song. A story in five chapters like the five fingers of a hand.
33. The Tale | Director: Jennifer Fox
Cast: Laura Dern, Elizabeth Debicki, Jason Ritter

Genre: Drama, Mystery, Thriller
An investigation into one woman's memory as she is forced to re-examine her first sexual relationship and the stories we tell ourselves in order to survive.
34. Hold The Dark | Director: Jeremy Saulnier
Cast: Alexander Skarsgård, Riley Keough, James Badge Dale

Genre: Thriller
After the deaths of three children suspected to be by wolves, writer Russell Core is hired by the parents of a missing six-year-old boy to track down and locate their son in the Alaskan wilderness.
35. Boy Erased | Director: Joel Edgerton
Cast: Lucas Hedges, Nicole Kidman, Joel Edgerton

Genre: Biography, Drama
The son of a Baptist preacher is forced to participate in a church-supported gay conversion program.

36. Going Places | Director: John Turturro
Cast: Bobby Cannavale, Susan Sarandon, Gloria Reuben

Genre: Comedy, Drama
A spin-off of The Big Lebowski centered on the notable bowler, Jesus Quintana.
37. Madeline's Madeline | Director: Josephine Decker
Cast: Helena Howard, Molly Parker, Miranda July

Genre: Drama
A theater director's latest project takes on a life of its own when her young star takes her performance too seriously.
38. My Zoe | Director: Julie Delpy
Cast: Gemma Arterton, Daniel Brühl, Richard Armitage

Genre: Drama
A divorced mother looks to protect her daughter after an unexpected tragedy.
39. The House That Jack Built | Director: Lars Von Trier
Cast: Riley Keough, Uma Thurman, Matt Dillon
Genre: Drama, Horror, Thriller
The story follows Jack, a highly intelligent serial killer over the course of 12 years and depicts the murders that truly develop Jack as a serial killer.
40. The Season Of The Devil | Director: Lav Diaz
Cast: Piolo Pascual, Shaina Magdayao, Angel Aquino

Genre: Musical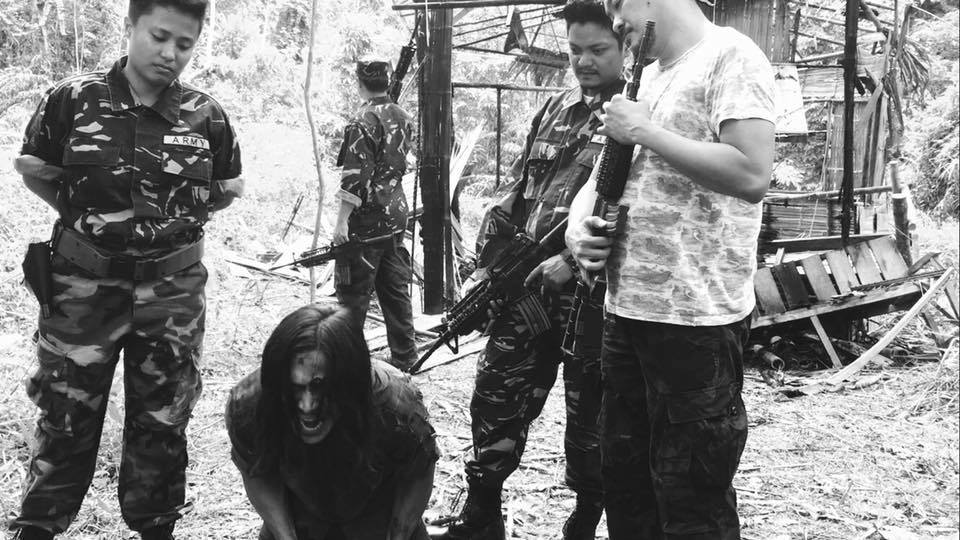 An anti-musical musical, a rock opera, that delves into mythology.
41. Rio | Director: Luca Guadagnino
Cast: Michelle Williams, Jake Gyllenhaal, Benedict Cumberbatch

Genre: Crime, Drama, Mystery
A financial reporter travels to Rio de Janeiro to visit a wealthy friend, only to get sucked into a plot to fake his friend's death.
42. Suspiria | Director: Luca Guadagnino
Cast: Chloë Grace Moretz, Dakota Johnson, Tilda Swinton

Genre: Fantasy, Horror, Mystery
A young American ballerina comes to train at a prestigious German dance academy and uncovers the school's dark and menacing secrets.
43. The Irishman | Director: Martin Scorsese
Cast: Al Pacino, Robert De Niro, Joe Pesci
Genre: Biography, Crime, Drama
A mob hitman recalls his possible involvement with the slaying of Jimmy Hoffa.
44. The Outsider | Director: Martin Zandvliet
Cast: Jared Leto, Tadanobu Asano, Kippei Shîna

Genre: Crime, Drama, Mystery
An epic set in post-WWII Japan and centered on an American former G.I. who joins the yakuza.
45. Raazi | Director: Meghna Gulzar
Cast: Alia Bhatt, Jaideep Ahlawat, Vicky Kaushal

Genre: Action
46. Galveston | Director: Melanie Laurent
Cast: Lili Reinhart, Elle Fanning, Ben Foster

Genre: Action, Crime, Drama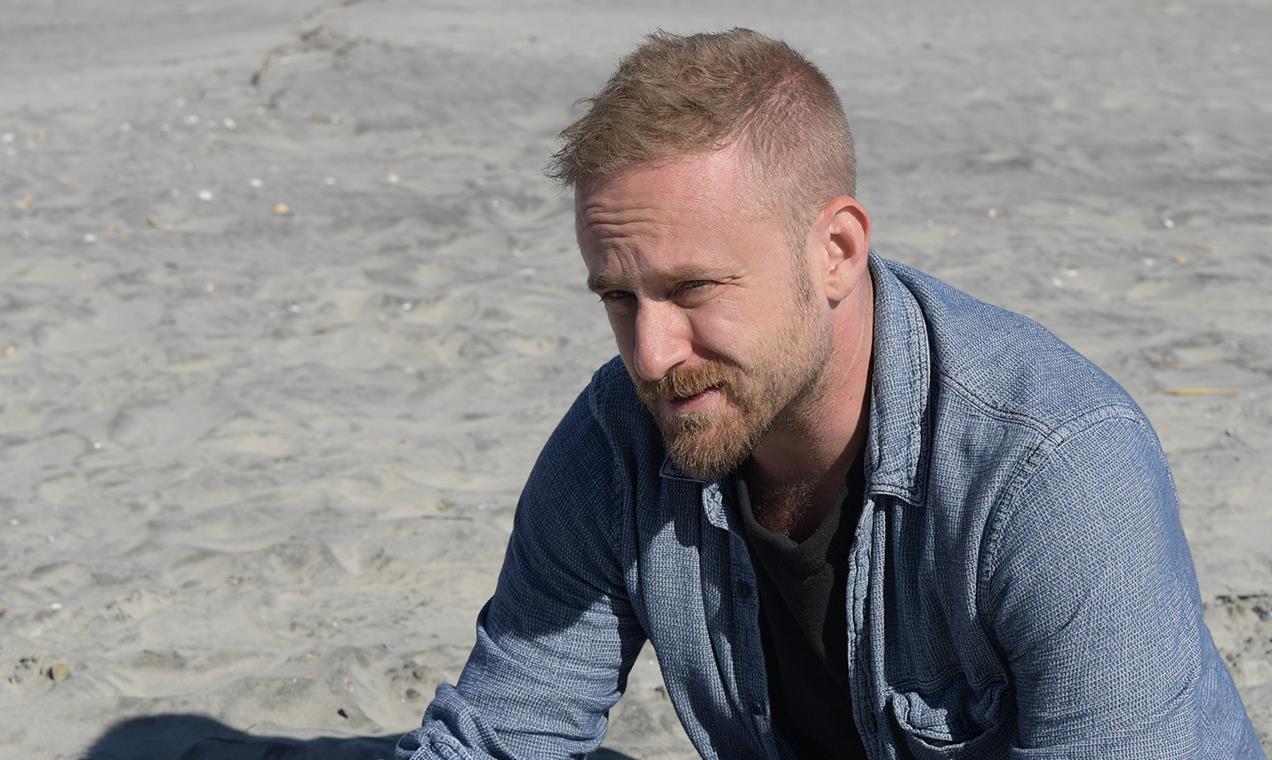 After escaping a setup, a dying hitman returns to his hometown of Galveston where he plans his revenge.
47. Maya | Director: Mia Hansen-Løve
Cast: Suzan Anbeh, Judith Chemla, Roman Kolinka

Genre: Drama
The film follows a 30-year-old man named Gabriel, a French war reporter who was taken a hostage in Syria and then heads to India after months in captivity.
48. The Seagull | Director: Michael Mayer
Cast: Saoirse Ronan, Elisabeth Moss, Michael Zegen

Genre: Drama
An aging actress named Irina Arkidana pays summer visits to her brother Pjotr Nikolayevich Sorin and her son Konstantin on a country estate. On one occasion, she brings Trigorin, a successful novelist, with her.
49. Manto | Director: Nandita Das
Cast: Nawazuddin Siddiqui, Rajshri Deshpande, Vijay Varma

Genre: Biography, Drama, History
The film is a biographical account of writer Saadat Hasan Manto's life and is set in 1940s India.
50. The Widow | Director: Neil Jordan
Cast: Chloë Grace Moretz, Maika Monroe, Isabelle Huppert

Genre: Drama, Thriller
A young woman befriends a lonely widow.
51. Ahlat Agaci | Director: Nuri Bilge Ceylan
Cast: Hazar Ergüçlü, Ahmet Rifat Sungar, Murat Cemcir

Genre: Drama
An aspiring writer returns to her native village in rural Turkey but becomes overwhelmed by her father's debts.