52. Mandy | Director: Panos Cosmatos
Cast: Nicolas Cage, Andrea Riseborough, Linus Roache

Genre: Action, Thriller
Mandy is set in the primal wilderness of 1983 where Red Miller, a broken and haunted man hunts an unhinged religious sect who slaughtered the love of his life.
53. Loro | Director: Paolo Sorrentino
Cast: Riccardo Scamarcio, Toni Servillo, Chiara Iezzi

Genre: Biography
A film about the life of Silvio Berlusconi.
54. Wildlife | Director: Paul Dano
Cast: Jake Gyllenhaal, Carey Mulligan, Ed Oxenbould

Genre: Drama
A boy witnesses his parents' marriage falling apart after his mother finds another man.
55. In Fabric | Director: Peter Strickland
Cast: Gwendoline Christie, Sidse Babett Knudsen, Steve Oram

Genre: Horror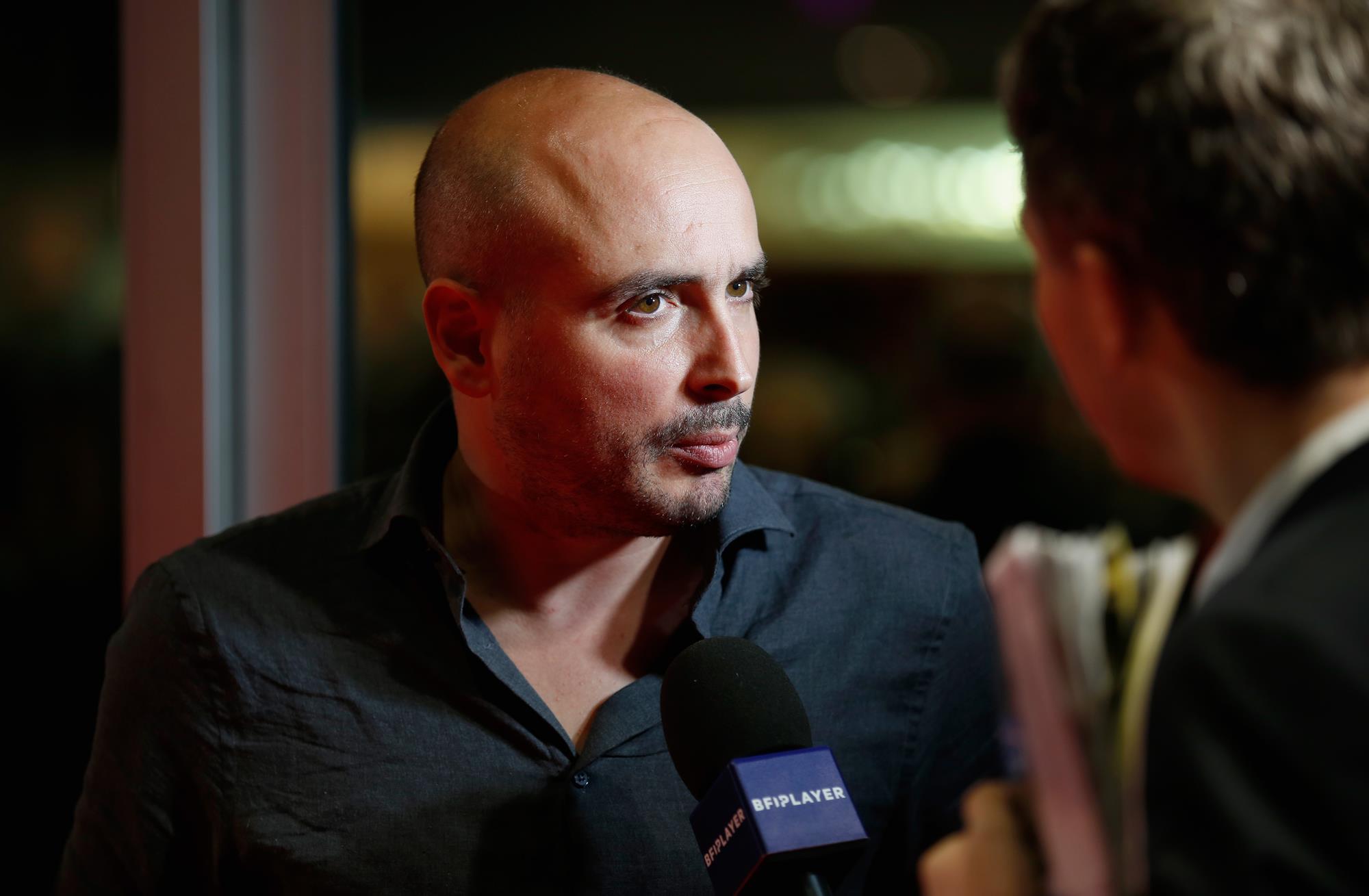 In Fabric, is a haunting ghost story set against the backdrop of a busy winter sales period in a department store and follows the life of a cursed dress as it passes from person to person, with devastating consequences.
56. The White Crow | Director: Ralph Fiennes
Cast: Oleg Ivenko, Ralph Fiennes, Louis Hofmann

Genre: Biography, Drama
The story of Rudolf Nureyev's defection to the West.
57. Where'd You Go, Bernadette | Director: Richard Linklater
Cast: Cate Blanchett, Kristen Wiig, Judy Greer

Genre: Comedy, Drama
After her anxiety-ridden mother disappears, 15-year-old Bee does everything she can to track her down, discovering her troubled past in the process.
58. Photograph | Director: Ritesh Batra
Cast: Nawazuddin Siddiqui, Sanya Malhotra, Denzil Smith

Genre: Drama, Romance
The director of Lunchbox is coming up with a new film with Nawazuddin Siddiqui.
59. The Women Of Marwen | Director: Robert Zemeckis
Cast: Diane Kruger, Eiza González, Steve Carell

Genre: Biography, Drama
A victim of a brutal attack finds a unique and beautiful therapeutic outlet to help him through his recovery process.
60. Black Klansman | Director: Spike Lee
Cast: Adam Driver, Topher Grace, Ryan Eggold

Genre: Biography, Crime, Drama
Ron Stallworth, an African-American police officer from Colorado, successfully managed to infiltrate the local Ku Klux Klan and became the head of the local chapter.
61. Sicario 2: Soldado | Director: Stefano Sollima
Cast: Benicio Del Toro, Josh Brolin, Catherine Keener
Genre: Action, Crime, Drama
The drug war on the US-Mexico border has escalated as the cartels have begun trafficking terrorists across the US border. To fight the war, federal agent Matt Graver re-teams with the mercurial Alejandro.
62. Widows | Director: Steve McQueen
Cast: Liam Neeson, Daniel Kaluuya, Jon Bernthal

Genre: Crime, Drama, Thriller
Set in contemporary Chicago, amidst a time of turmoil, four women with nothing in common except a debt left behind by their dead husbands' criminal activities, take fate into their own hands and conspire to forge a future on their own terms.
63. Serenity | Director: Steven Knight
Cast: Matthew McConaughey, Diane Lane, Anne Hathaway

Genre: Drama, Thriller
The mysterious past of a fishing boat captain living in the Caribbean comes back to haunt him, ensnaring his life in a new reality that may not be what it all seems.
64. Radegund | Director: Terrence Malick
Cast: Matthias Schoenaerts, Michael Nyqvist, Bruno Ganz

Genre: Biography, Drama, War
The Austrian Franz Jägerstätter, a conscientious objector, refuses to fight for the Nazis in World War II.
65. The Man Who Killed Don Quixote | Director: Terry Gilliam
Cast: Adam Driver, Olga Kurylenko, Stellan Skarsgård

Genre: Adventure, Sci-Fi
An advertising executive jumps back and forth in time between 21st century London and 17th century La Mancha, where Don Quixote mistakes him for Sancho Panza.
66. Kursk | Director: Thomas Vinterberg
Cast: Léa Seydoux, Colin Firth, Matthias Schoenaerts

Genre: Drama, History
The film follows the 2000 K-141 Kursk submarine disaster and the governmental negligence that followed. As the sailors fight for survival, their families desperately battle political obstacles and impossible odds to save them.
67. Isle Of Dogs | Director: Wes Anderson
Cast: Frances McDormand, Scarlett Johansson, Greta Gerwig

Genre: Animation, Adventure, Comedy
Set in Japan, Isle of Dogs follows a boy's odyssey in search of his dog.
68. A Rainy Day In New York | Director: Woody Allen
Cast: Timothée Chalamet, Rebecca Hall, Elle Fanning

Genre: Comedy
Two young people arrive in New York for a weekend where they are met with bad weather and a series of adventures.
69. The Death And Life Of John F Donovan | Director: Xavier Dolan
Cast: Jessica Chastain, Natalie Portman, Bella Thorne

Genre: Drama
A decade after the death of an American TV star, a young actor reminisces the written correspondence he shared with him, as well as the impact those letters had on both their lives.
70. The Favourite | Director: Yorgos Lanthimos
Cast: Emma Stone, Rachel Weisz, Olivia Colman
Genre: Biography, History
A bawdy, acerbic tale of royal intrigue, passion, envy and betrayal in the court of Queen Anne in early 18th century England.
Most Anticipated Films of 2018 Links: IMDb, Wikipedia