In Competition is that section of the biggest film festival on the planet where twenty films compete for the Palme d'Or. They are projected in the Théâtre Lumière and are selected from across the world. Last year's winner of the crown was Koreeda's Shoplifters. The Cannes 2019 In Competition Section films are:
In Competition:
THE DEAD DON'T DIE by Jim Jarmusch
The citizens of the sleepy little town of Centerville find themselves under attack by flesh-eating zombies when the dead rise from their graves.
Pain and Glory by Pedro Almodóvar
A film director reflects on the choices he's made in life as past and present come crashing down around him.
The Traitor by Marco Bellocchio
After the heroes, the traitor Buscetta. The real life of Tommaso Buscetta the so called "boss of the two worlds", first mafia informant in Sicily 1980's.
The Wild Goose Lake by Diao Yinan
"The Wild Goose Lake" centers on the leader of a dangerous biker gang on the run who meets a woman willing to give everything to get her freedom back. Both in a dead end, they decide to play one last time and gamble their destiny at a train station in South China.
Parasite by Bong Joon Ho
All unemployed, Ki-taek's family takes peculiar interest in the Parks for their livelihood until they get entangled in an unexpected incident.
Young Ahmed by Jean-Pierre Dardenne & Luc Dardenne
A Belgian teenager hatches a plot to kill his teacher after embracing an extremist interpretation of the Quran.
Oh Mercy! by Arnaud Desplechin
Christmas night in Roubaix. Police chief Daoud roams the city. Burnt out cars, violent altercations… In the face of poverty, deception and distress, Daoud knows who is lying and who is telling the truth. Fresh out of the police academy, Louis has recently joined Daoud's crew. Young, awkward and easily misled, he constantly misunderstands those he encounters. Daoud and Louis are confronted with the murder of an old woman.
ATLANTIQUE by Mati Diop
Matthias and Maxime by Xavier Dolan
A drama focusing on a group of friends in their late 20s.
LITTLE JOE by Jessica Hausner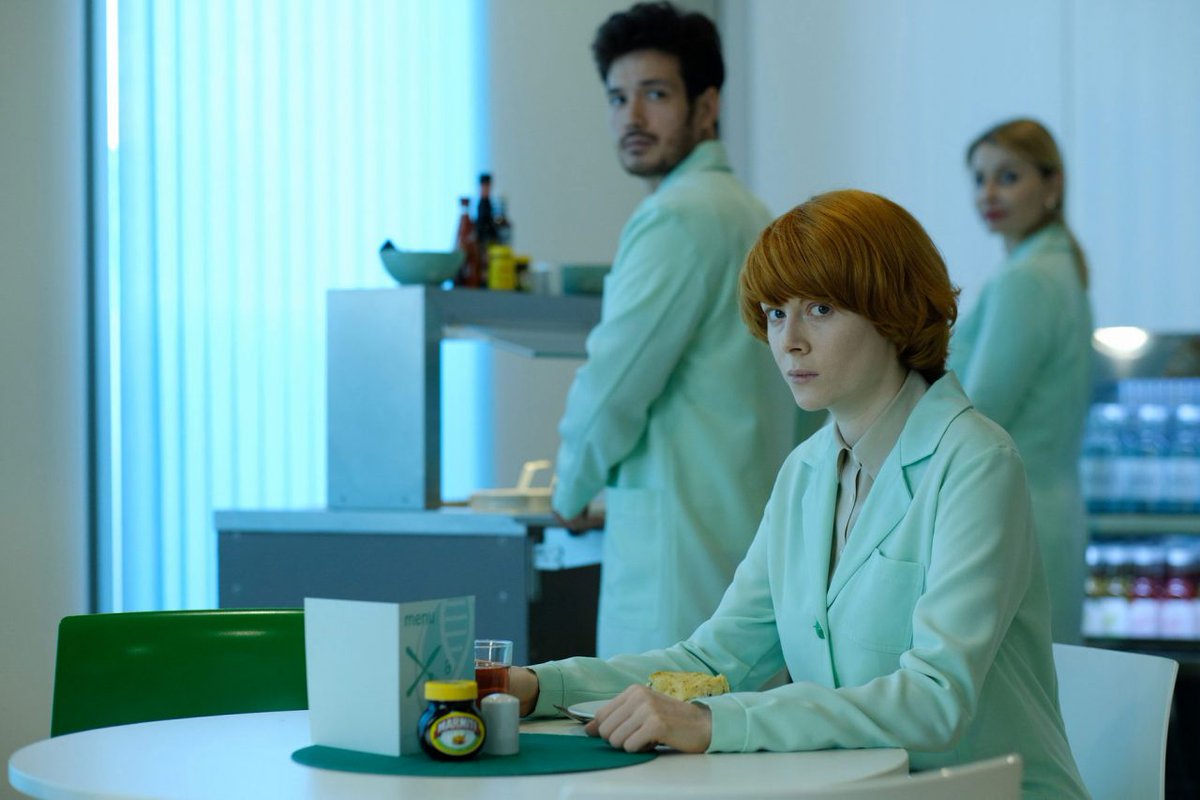 A genetically engineered plant scatters its seeds and seems to cause uncanny changes on living creatures. The afflicted appear strange, as if they were replaced – especially for those, who are close to them. Or is it all just imagination?
SORRY WE MISSED YOU by Ken Loach
A hard-up delivery driver and his wife struggle to get by in modern-day England.
LES MISÉRABLES by Ladj Ly
A HIDDEN LIFE by Terrence Malick
The Austrian Franz Jägerstätter, a conscientious objector, refuses to fight for the Nazis in World War II.
BACURAU by Kleber Mendonça Filho & Juliano Dornelles
A filmmaker decides to travel to a village in the interior of Brazil to make a documentary. As days go by, he begins to discover that the locals are not exactly what they appear to be and hide dangerous secrets.
The Whistlers by Corneliu Porumboiu
Cristi, a Romanian policeman, arrives to Gomera, in the Canary Islands. He is welcomed by Gilda, the woman he is in love with. The next day he starts learning the whistling language of the locals. He has to learn this language in order to help Zsolt escape fromprison in Romania. Zsolt is the only person who knows where the 42 million of euros is, money which belongs to Paco, a Mexican mobster. If he won't manage to find the money, Paco will kill them all.
FRANKIE by Ira Sachs
Three generations grappling with a life-changing experience during one day of a vacation in Sintra, Portugal, a historic town known for its dense gardens and fairy-tale villas and palaces.
Portrait of a Lady on Fire by Céline Sciamma
On an isolated island in Bretagne at the end of the eighteenth century, a female painter is obliged to paint a wedding portrait of a young woman.
IT MUST BE HEAVEN by Elia Suleiman
Filmmaker Elia Suleiman travels to different cities and finds unexpected parallels to his homeland of Palestine.
SIBYL by Justine Triet
Sibyl, a jaded psychotherapist, returns to her first passion: writing. But her newest patient Margot, a troubled up-and-coming actress, proves to be source of inspiration that is far too tempting. Fascinated almost to the point of obsession, Sibyl becomes more and more involved in Margot's tumultuous life, reviving volatile memories that bring her face to face with her past.