European Cinema at Habitat International Film Festival, New Delhi: Opening Weekend
Without belittling the city, the Habitat International Film Festival is the first relevant film festival in the capital where serious cinema is getting a chance to reach its audience. Up until now, the people of Delhi didn't have a MAMI or a BIFFES or a PIFF, so now that there is an HIFF, we must ensure that it turn out to be a successful event so that it can be a yearly thing. In the first weekend at HIFF, I watched a number of films but there were 3 European Films that I loved a wee bit more than the others.
Merry-Go-Round [1955] | Zoltan Fabri| Hungary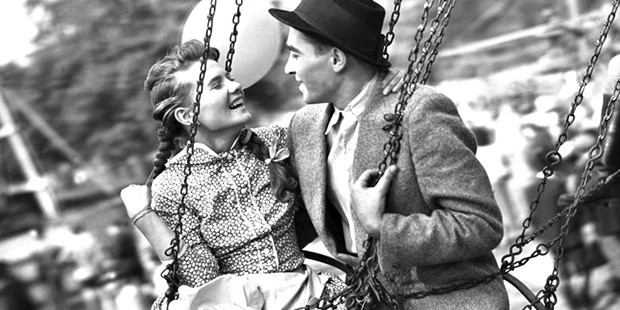 Merry-go-Round is set in countryside Hungary where career is synonymous to farming and status symbol is reflected through the amount of land one owns. It's a film centred on the theme of Patriarchy and the victim is Mari Pataki, the protagonist, who is in love with this young man called Mate but is forbidden to see him by her father. On the other hand, he wants to marry her off to his business confidante with whom he has signed a land deal. "Land marries Land" says Mr. Pataki explaining how women in that society are nothing but mere props used to get the best of land deals. In a marriage scene, someone announces that the bride is soon going to be sold so everybody should try and dance with her while she is single. Even with an over-abundance of patriarchy, the film unfolds rather progressively after Mari decides to take a stand. For a film made in 1955, it has some moments of groundbreaking cinematography.
Armi Alive [2017] | Jörn Donner | Finland
Finnish filmmaker Jörn Donner's Armi Alive is a cinematic achievement in the Biography genre. It's a Biopic that breaks the fourth wall. The film begins with an introduction about the charismatic and troublesome Armi Ratia, who founded the fashion company Marimekko. The person introducing Armi is Minna Haapkylä an actor who is going to portray Armi in a theater play within the film. Armi Alive has a highly original and imaginative writing. The film has a certain whim that reminds of you the particularly quirky Wes Anderson Cinema. Minna Haapkylä's shift between portraying and not playing Armi Ratia is brilliant. One moment she does an idiosyncratic Armi and then suddenly goes back to her calm persona who is concerned about her performance as Armi. There are times, she makes you forget the meta-nature of the narrative. Armi Alive is a film with seductive cinematography and fine costume design that needs to be seen on the biggest screen.
After Image [2017] | Andrzej Wajda | Poland
Andrzej Wajda's After Image is arguably the greatest film ever on the theme of Freedom of Expression. It is a biopic on the life of Polish Avant-Garde Artist Wladyslaw Strzeminski who was prohibited by the social realists to make his progressive art. His suppression and the eventual decline is so unfair and brutal that it will break your heart if there lies even an ounce of art in you. The film's protagonist is a handicapped man having one leg and one arm each fighting to preserve art against the interference by social realists which is symbolic of Andrzej Wajda's own career with his withering age becoming a parable for Strzeminski's lost arm and leg. The picture our eyes retain long after seeing something is an After Image of that certain thing. On that note, Wajda's last film is going to remain a thick unforgettable image.