Hindi Cinema and Realism: Selected 7 films that changed hidebound Hindi Films
One of the most endearing and challenging things filmmakers have to struggle is to achieve the grittiness and rawness in the film set in the real world. A very core and deep thinking have to be done before molding a scene into reality. "Not only how it should be but how much?" is the real question. The mainstream cinema does not belong to harsh and brutal portrayals, the reason being the obscenity of the content and an exclusive not-for-all tag that comes along with it.
The audiences are constantly evolving and accepting the films set in the real world rather candy floss dreamscape. No sugar coating required!
Here is the list of 7 Hindi movies [selected by author] that portray brutality so hard and strict, you have to look away at some point.
Matrubhoomi: A nation without women
This movie belongs to the core loving audience only. Based on a village of rural India where female feticide and infanticide is so common that women literally becomes a dirt of air.  Ripping men off the frustration of sexual desires and intimacy, they started treating themselves to cross-dressing dances, pornography, and women sharing.
Attributed to the atmosphere, a woman got married to five brothers simultaneously after paying her father 5 lakhs and 5 cows. But what precedes this prostitution-marriage was agony, depression and multiple sexual cases of abuse to the women by her husband(s) and father himself. Needless to say that there are countless restless and haunting scenes that are way too hard to adjust.
Salaam Bombay
Gem of a movie and a pure hard hit. From portraying a street life to country-lost-innocence, Salaam Bombay did a brilliant job grasping every essence of beating reality. A boy came in town with a moving circus but sneak his way out, ending up on streets. He opted to get back to his village and mother, but with no literal means and way. The movie primarily revolves around the boy and his "friends", eventually covering the aspects of prostitution, lost innocence, and desires.
The film itself is not violent or anything, but each and every scene has a taste of barbaric reality that it becomes hard to digest (despite it all being reluctantly true).
Bandit Queen
Based on the life of Phoolan Devi, this movie depicts everything as it can be. There were times when they had the chance to overlook the scenery depiction of explicit content for illusion, as a lot of movies do but they didn't. One prime example is the infamous rape scene where Babu Gujjar abduct Seema Biswas (Phoolan Devi) and brutalized her till the end. This scene was so intense and groped that it even won a national award. Another example from the beginning, when "Phoolan", a 12-year-old kid got forcefully married to a much older man by her father. Later handing over the child to that man as his "bride" was enough to make you feel disgusted. But the film moves around by showing child abuse, multiple rapes, and genderless violence. Bandit Queen deliberately did not compromise on showing the dark and twisted sights of down rural actuality, in fact, their take on demonstration was more like a crystal clear ball.
7 Khoon Maaf
The movie itself is very graphical not only the posing for horrendous murder proportions but in sex scenes as well. The story revolves around Susana, a self-pitted psychopath. Who tolerates the disposability on herself suppressed by her husband(s). But unfortunately, each of them got killed under the influence of her psychotic and impulsive behavior, activated by the fatal oppression imposed on her nerves. However, it becomes unbearably disturbing when Susana's third husband, Wasiullah Shah, who acts like an intellectual and sensitive poet by day and a sadomasochist by night. All of their sex scenes are harsh and not at all pleasant to watch, depicting the reality of it not being pleasant for Susana as well.
Zinda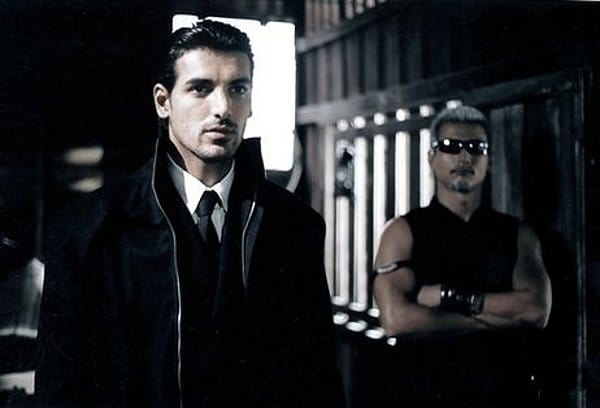 The Korean movie, "old boy" rip off. This movie tries to cope up with the brutality of Asian cinema. Though, it is obviously not as good as the original. But, a lot of its scenes have the tip of violence on their toes. From decomposing horrific experience of claustrophobia that got its roots deep inside Bala, the main character and ultimately in the souls of its viewers as well. As we got to experience this whole thing from his perspective, first hand. To the scenes where Bala attained his still-chained-freedom and decides to avenge back the years of his long lonely and meaningless imprisonment. Each and every frame of this movie represents the moments of chase and drag as if it's happening right in front of you. No filters!
Gangajal
For many reasons, this movie is iconic and an absolute eye opener in a lot of sense. From portraying the realities of a harsh and corrupt political environment to it being vicious, in showcasing brutish violence. Gangajal is the movie that single-handedly improvised the stereotypical method to mainstream cinema. Their reference to acid by calling it with a local name was enough for an audience to relate to the horror of its existence.
The name of the movie "Ganga Jal" is actually a metaphor for the acid that locals use. A scene where, while beating them all off, bacha khan and his man pulls out acid, commonly referred as Gangajal. Pouring them into the eyes of their culprits. Thinking about the ruthlessness of the scene I have to admit, I had shivers down the spine.
Insaaf ka Tarazu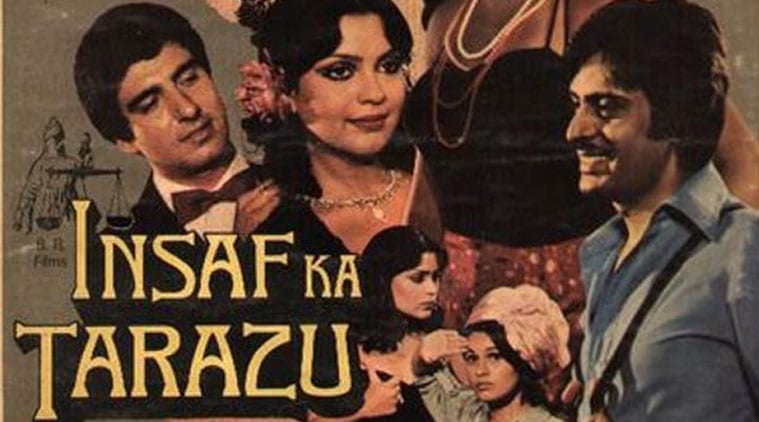 Now, there's a reason behind ending the list with this film. Based on a 1976's drama, "lipstick". This movie is kind of a brave pull off, considering of it being released in the 1980's. The rape scene, where the psychotic fan gets obsessed with the model and seeking no special recognition from her. He lays her down to his desire, forcefully raping her under the influence of his jealous intends. Specifically, this scene was very substantial with its ambiance and atmosphere, clearly depicting the essence of helplessness of the female protagonist. It all seems a pretty hard hit, contemplating the era it was shot in.
Though there are multiple other films that I would like to talk about. Films that vigorously fight the stereotype of Hindi cinema, being irrelevant and extremely "commercial". But the list for 7 amazingly genuine scenes, portrayed on Hindi film cinema has to end here.
Guest Author: Sabika

 Sheikh
"If comedy comes from tragedy, I don't know what my life is. A comedy or a tragedy. Dejected software student by books, art geek by heart. I like to press buttons on the keyboard. "