Top 5 Netflix Original Films You Can Watch Right Now
Indie movies have been receiving quite the emblazoning. And why not? They deserve it. They are unconventional, ingenuous and are quite the apotheosis of what modern cinema should represent i.e. a layer of reality. It would not be wrong to say that a lot of creativity goes into making these movies. Directing such movies with beautiful editing and skillful cinematography really calls for a great amount of applause. But the sad part is that these movies have low visibility as they are not able to reach out to the viewers in a way like the mainstream movies do.
Apart from major indie movie festivals like Sundance and alike, thankfully, there are some media platforms like Netflix which have included these movies in their indexes. You must have swooned over Netflix by its stock of original TV shows like House of Cards, Black Mirror, Daredevil and many more. But Netflix has also extended its Original Content in the likes of feature films. If you haven't started on the Netflix movies, then going by the binge-worthy quality of TV shows that they create it's safe to assume that their movies would be as good as well. That is a valid assumption and to prove it following is the list of 5 Netflix original movies to get the ball rolling. 
1. Tramps
Starring Grace Van Patten as Ellie and Callum Turner as Danny, Tramps tells the story of two people who are unhappy with their lives running errands for a criminal boss. The plot is pretty straightforward. They get associated with a heist, then one of them messes up eventually getting it right and in the end they fall in love. Undoubtedly, we do care about the plot, but it's the story which is crafted around that plot which matters. And Tramps does convincingly good on that aspect.
With all the script and the screenplay falling properly in place, this movie let us look at how two random people, each trapped in their own mundane errand filled worlds share a common longing for escape. Well the movie follows a typical route to form a connection between the two but on the whole it's a little different in bringing out the ramifications associated with a crime drama. What I mean is that as a viewer you will not be made to expect any danger by the upshot of what transpires around both the characters but rather you will experience an adventurous partake in mischief desperately juggling their way out of their lives. This mode of narration really make this movie an enjoyable watch.
2. Sandstorm
Sandstorm is a tale of a married Bedouin woman and her daughter and their trials and tribulations in a patriarchal society, a typical reticent society in which some acts are considered morally as well as socially transgressional. To spoil the plot a bit, Sandstorm does not take the breaking-the-stereotype road albeit in the beginning such an impression is made by the way the character arcs run. The ebb and flow of the character arcs (chiefly of the two female leads) is a poignant semblance to the complications faced by women in a male dominated society. Each of the two women although play different roles with disparate hopes and aspirations but somehow they are shown to end up in the same way embracing similar fate. Very well it can be said that they are not different from one another. Both of them are seemingly bold and strong women but are unable to break the shackles that they are bind to. It is though kind of sad how the movie ends but that was the whole point that the movie conveyed by its plot development. 
3. Tallulah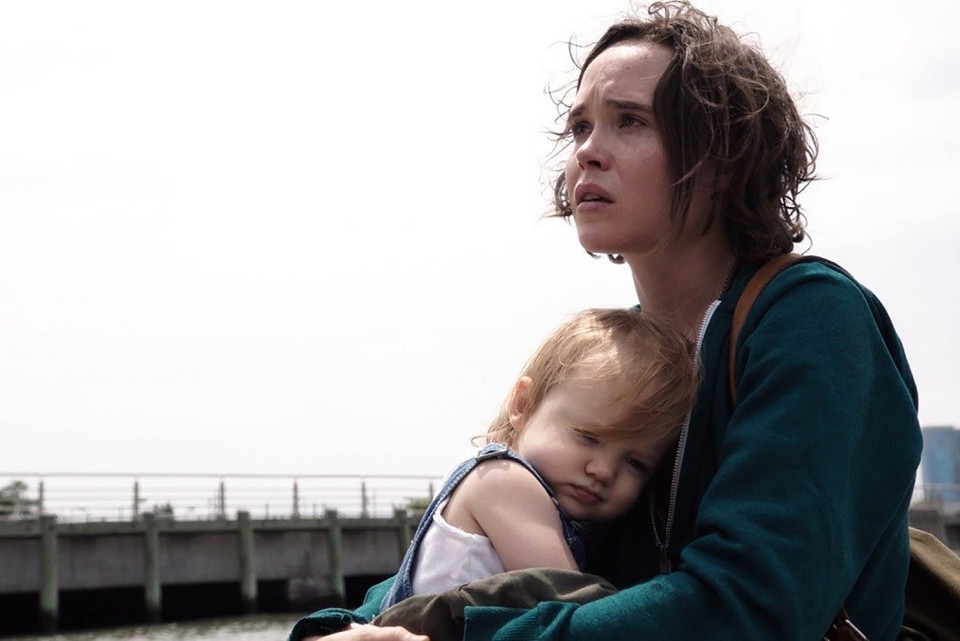 It's Ellen Page who plays the eponymous lead role. Tallulah portrays an uptight, jumpy, fuzzy and a van-dwelling teenage girl whose life takes a turbulent turn when she is deserted by her boyfriend. Unprepared for such a predicament, she lands hard in a lot of trouble through her misdeeds and shenanigans. The plot is quite straight and all the characters are well played off.
In the hindsight, this movie builds a dramatic circle of relationship arcs with care being the center of all. Presumably, each of the roles are equally significant if you analyze how interdependent they are for completion. A self-absorbed and seemingly irresponsible mother, an ill-cared teenager who projects herself onto the toddler and another mother maintains guardianship under gnarly situations. Things fall into proper places through a sequence of defining events compounded by good performances. 
4. The fundamentals of caring
This movie is genuinely a good take on the themes of hope and friendship while subtly building on the notion that life happens at unexpected times. It would seem that if you put down this story in plain writing as on a paper, it wouldn't sound that interesting. But that nifty mix of direction, screenplay and performance makes this movie a real watchable one. What adds more flair to this movie is that the most part of the movie happens in the form of a journey to fulfill a boy's wish. That seems pretty straightforward, but it's Paul Rudd, playing a Caregiver, who takes the wheel in this journey. Craig Roberts steps in as a physically disabled boy, a pesky teen who longs to visit places in America and live them. The two of them embark on a journey which eventually builds their friendship while at the same time creating the flames of hope. They have a little addition to their journey in the name of Dot, played by Selena Gomez who does a pretty good job in signifying her story and aligning it with the principal theme of caring.
5. Beasts of No Nation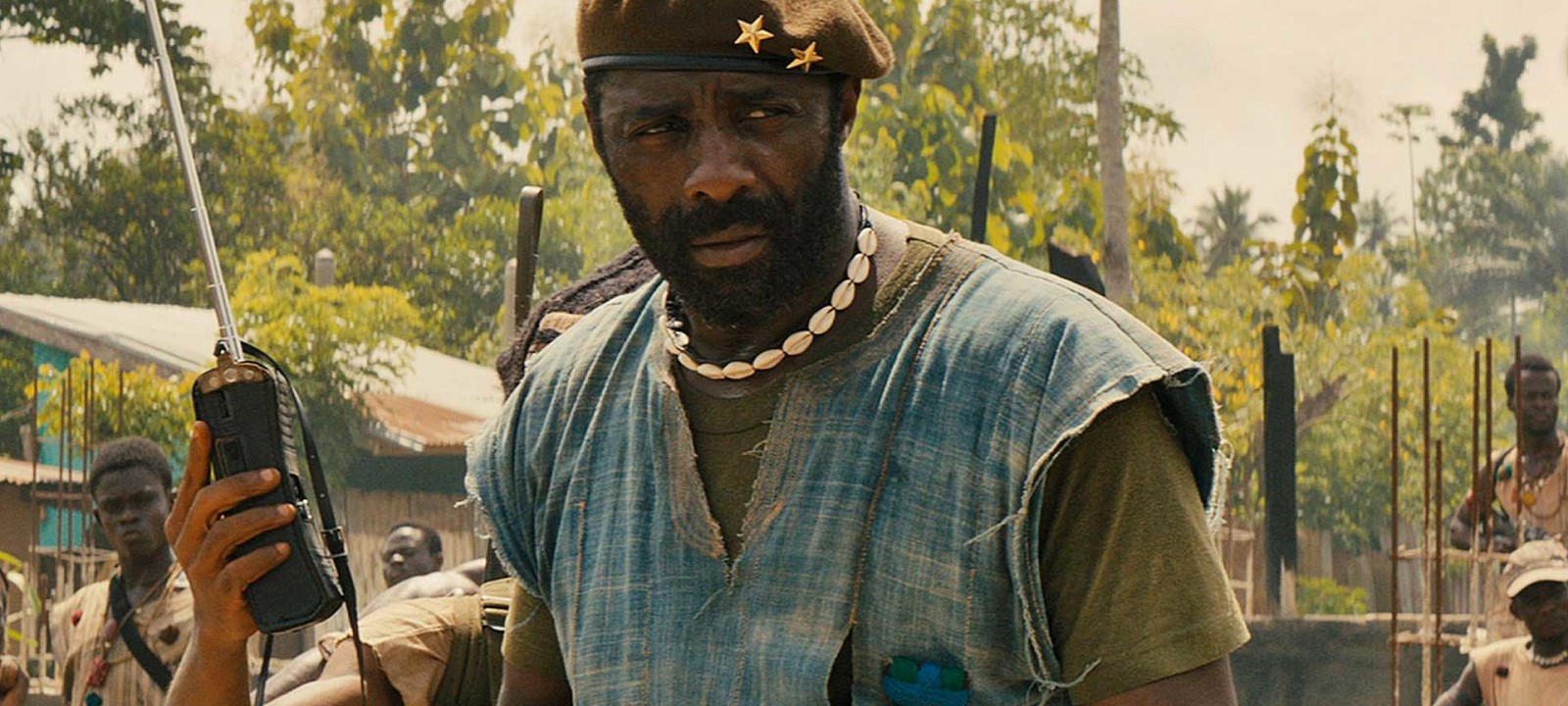 If you need a little more convincing to be a follower of Netflix Original movies then Beasts of No Nation is what you are looking for to get enraptured. It is one of the few independent movies which epitomizes unparalleled filmmaking. With a befitting backdrop to illustrate a dark and sinister picture of war, this movie stars the talented Idris Elba playing the role of a Warlord and Abraham Attah donning the role of Agu.
This movie, set in a war-torn Africa engulfed by a Civil War, boldly elicits the untold despicable horrors of war seen from the eyes of a child dragged into the war. Following a brilliant development of the plot buttressed by a coherent turn of events, this movie shows that how fragile faith and belief are when the idea on which these values are set is smokes and mirrors. In a nutshell, war makes people subliminally frail. An intense take on the subject matter of war and its consequent undoing, Beasts of No Nation is definitely a must watch.
PS: One or two of these films may not be available in your country.
Author:

Shubhangkar Das
Subhangkar is a huge fan of movies. He has a fairly new pop-culture blog in which writes mostly on Comics, TV shows, Movies and Gaming. Check out his Blog: N-Chromosome.