Little America (Season 2) Anthology: 'Little America' is an anthology series based on the true stories collection by the same name featured in Epic Magazine. While Modern Love started this wave of heartfelt anthologies based on real-life stories, Little America takes it further by sharing real-life narratives of immigrants that often go unnoticed. The couple that was behind the sleeper hit – The Big Sick (Kumail Nanjiani & Emily V. Gordon) serve as executive producers for the project, besides Alan Yang, known for Master of None & Tigertail. This season, Sian Heder joined their team, who is the writer-director behind last year's Academy Award winner – Coda.
With so many talented people at the back of the camera, the season creates a profound impact, as expected. While the journey of seeing the stories unfold is highly emotional, some of them make a deeper impact than others.
Little America (Season 2) Anthology Episodes Ranked from Ok to Great
8) Columbus Starlings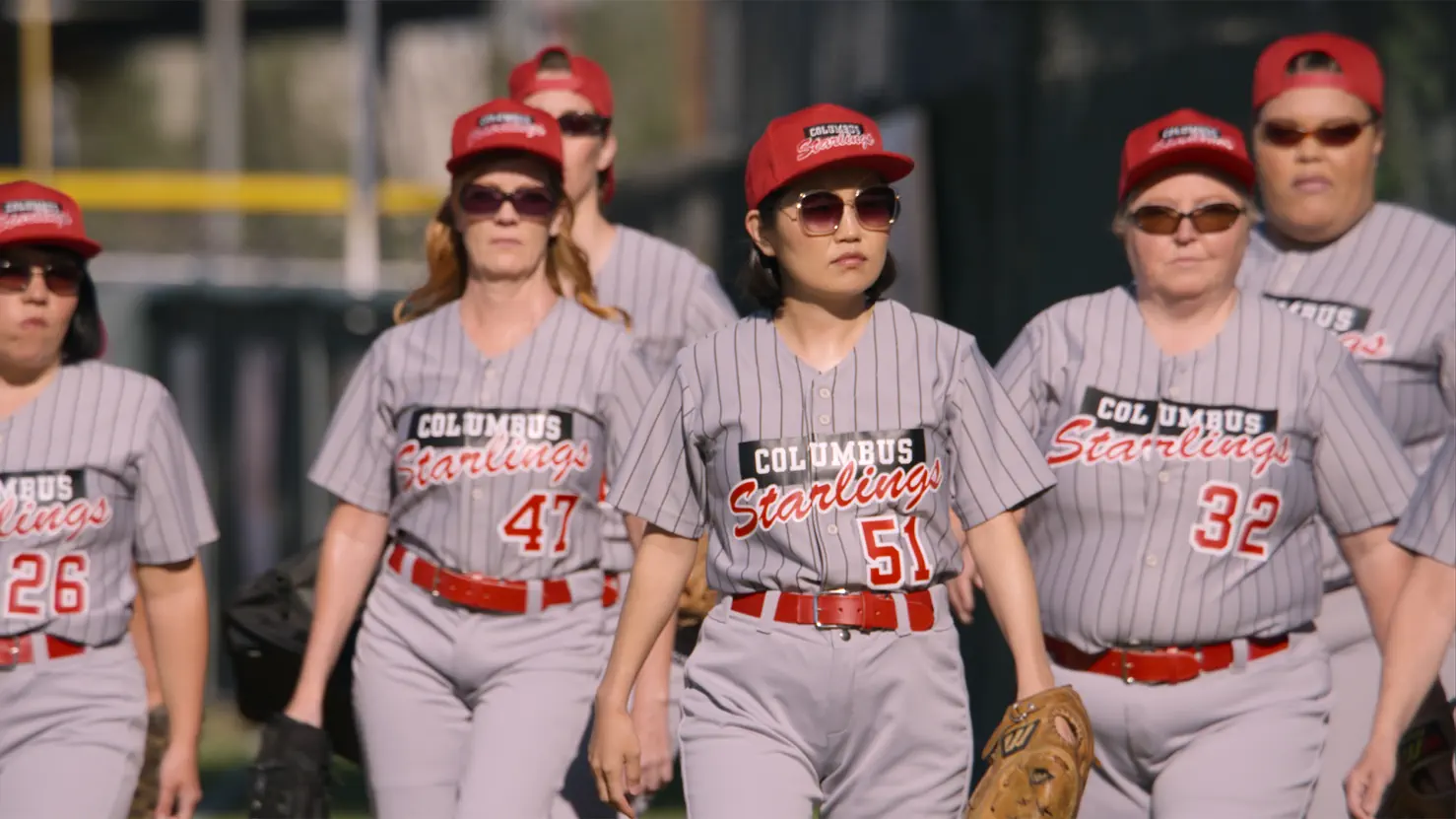 Through Yoshiko's story, we get to meet a Japanese woman who got stuck in the routine of a mother instead of following her lifelong ambition. Since she was a little girl in Japan, she wanted to be a baseball player. However, her husband, who used the sport as a way to woo her into marrying, forgot about it soon after. However, she does not let go of her dedication and passion for the sport. She is at an age where it is generally not considered for a woman to hold sport as her ambition. Still, she persists with a mighty determination and devotes her life to creating an all-woman baseball league in Ohio.
While the narrative itself is quite compelling, the treatment makes it less resounding than the others. It evokes her feeling of being stuck in a rut, her sense of isolation while living with her husband's white family, and her fear of not working on her dreams. But these concepts are unfortunately not developed to their complete potential.
7) Mr. Song
Luke Song, a young Korean boy, loves to draw whenever he can. His immigrant parents do not see a bright future for this hobby of his and rather wish him to choose some safer vocation to build his life as an adult. However, a legendary Black DJ one day walks into his family's hat store and changes the way he looks at his life. She makes him see his artistic skills as more than just a hobby and even goes on to defend his ambitions despite his parents' protest against them.
It turns out ambition is not enough to make it big as an artist, and he remains someone who adores beauty more than the thought. The story certainly brings up fascinating, undiscovered elements about an art career besides living as a second-generation immigrant. However, the expositions are often so barely laid in the writing that you wish they could have been dealt with more gently.
6) The Indoor Arm
Ciela, a young adult, moves from the instability of war-torn El Salvador to her sister's workplace in Beverly Hills. She is an amputee, and the white landlord welcomes her as if she is a little kid. This woman, who is related to Ronald Reagan, feeds off the idea of how her generosity is helping this poor woman to be in a safer environment in the US. On the other hand, Ciela's sister is happy that she is getting an education instead of being unsure about her safety in their native land.
Despite her struggle to make peace with the mirage of a happy life that her sister holds while living as a support system for the white lady, she is happy being with her. She is annoyed, however, by the landlady's insistence on her having a 'normal' hand, which speaks more of her need than hers. The script neatly navigates this chasm of how helpful, if offered, is not always required and can be rejected. The perspective with which the help is offered also matters more than just the act of help.
5) Camel on a Stick
Jibril has already established himself as a successful Somali chef and restauranter in the US. However, he had a long-held dream of being a part of the Minnesota State Fair, and with his determination, he managed to fulfill it one year after years of attempts. He decides to share camel meat that is rooted in his culture, something that the US residents may not have explored in their culinary explorations. On his journey to make it work, he stumbles upon a series of practical and emotional challenges that he must overcome to succeed at this endeavor.
Be it his competitor (played by Captain Phillips-fame Barkhad Abdi) who does not like his identity design being stolen by Jibril or the Somali community, who finds the Americanization of camel meat (selling it with dips and on sticks) absurd. All these aspects are handled with finesse and maturity by the makers, which makes it impossible not to root for this passionate chef's success.
4) The 9th Caller
Sachini, a Sri Lankan immigrant, believed her to have won a brand new car after being the 9th caller in a contest. Only after arriving at the venue does she realize that she is only one of those from all over Texas invited to a contest to win it. All of them enter a bizarre competition of kissing a car and conveying their devotion by holding their lips on the car for the longest period. None of them registers the absurdity, but we sense their desperation and what a car means to them.
Sachini, who is a jobless immigrant, finds this mode of transport helpful to make her life easier. During this exhausting tournament, she dwells upon her fraught relationship with her father, who dedicated everything he had in Sri Lanka to promise a better future for her. She does not want the contest to be another one of a string of disappointments, which is why she stays there until the very end of it. The episode movingly captures the significance of this seemingly insignificant incident to flesh out the most common subject of an immigrant's life.
3) The Bra Whisperer
Coming from an African country, Ines's life journey in the US is not the smoothest one. She starts by working as a Nanny for a Jewish family in Brooklyn and, with her close relationship with the mother, starts working at her bra shop. Soon after, she learns this work and becomes a 'bra whisperer' herself like this shop owner. On paper, her job is to make women make the best choice while buying bras. However, it is more about making them feel confident about their bodies and not hesitate to look beautiful, not for others, but for themselves.
While the unlikely strong bond between the Jewish shop owner and Ines is explored in a compelling manner, their way of making women feel empowered by this minute act is presented in the episode just as effectively. There is also a mother-daughter arc that is wonderfully presented while introspecting on the generational gap besides the correlation of physical and emotional distance. As a result, 'The Bra Whisperer' becomes a thoroughly moving and stimulating episode.
2) Space Door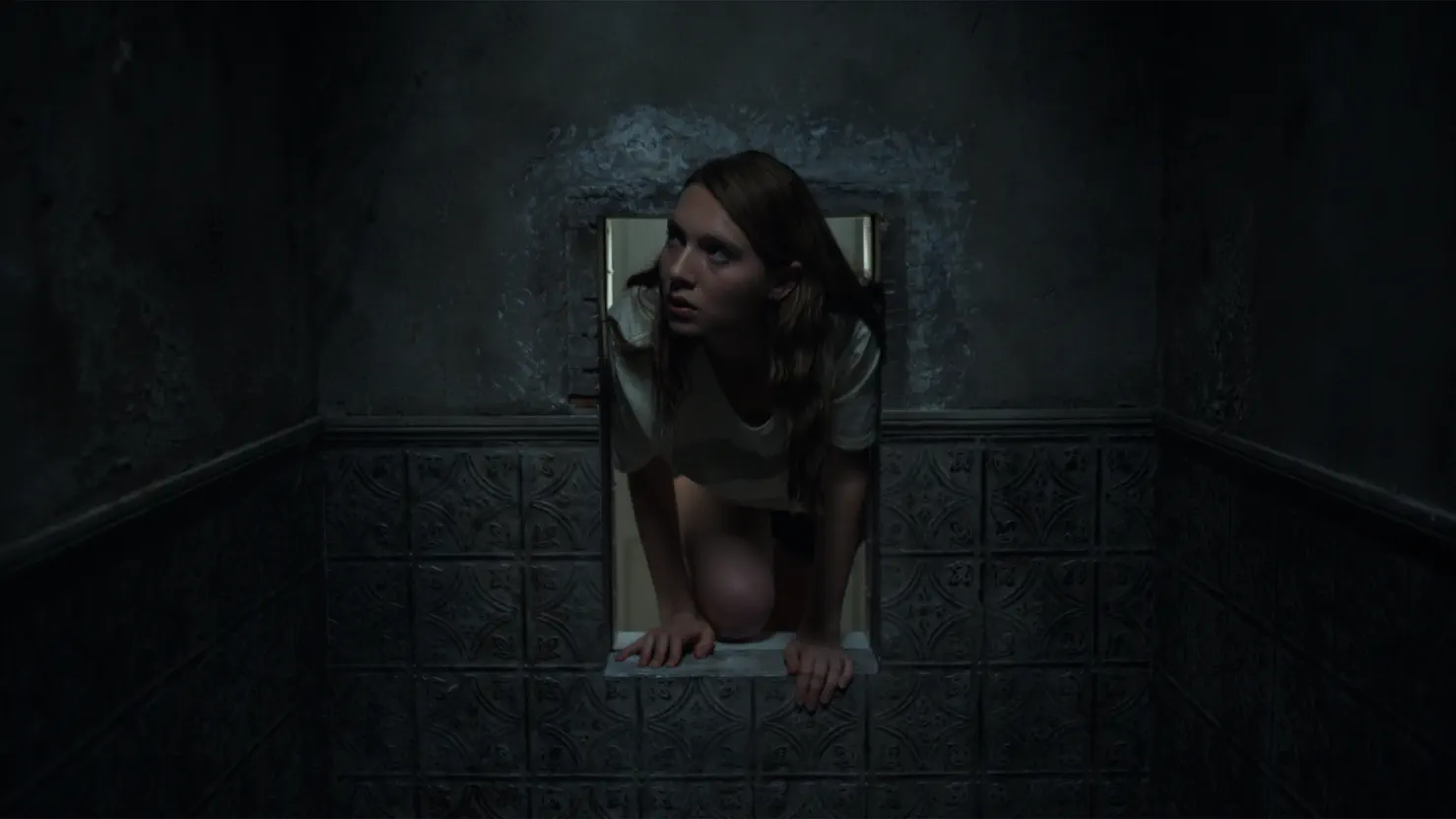 Yana's struggle isn't perhaps the most difficult one to tackle in this series of stories. She is a Belarusian woman who has not met the man of her dreams (a DJ that she had a crush on as a teen) for years after shifting to New York. While she is an immigrant, being white comes with its own set of advantages, from getting a job to not facing discrimination based on one's skin color. Despite these considerations, 'Space Door' turns out to be a deeply realized drama about a woman's internal chasm who is at odds with her past self.
The narrative deftly tackles the subject of a person's relation to the place they come from, and they end up in regarding how they perceive themselves as an individual. Her self-realization about her love, passion, and ambition and her feeling of being stuck in her past or her demanding job are explored in a deeply resonating manner. As it turns out, the real-life Yana wrote and directed the episode, who has become a successful DJ instead of wanting a picture-perfect life with her first love.
1) Paper Piano
With Taliban forces taking over the Afghan lands, 'Paper Piano' is more relevant than ever. Zahir, an Afghan piano prodigy, is seeking asylum in NYC, while the memories from his land envelope his mindscape and freeze him mid-work even after years of having experienced it. While he struggles with PTSD, he is determined to bring his mother to the US and reconnect with her. His inclination to music gains significance in the narrative due to the forces in his native land banning any resident from engaging in playing it.
However, both of his parents teach him lessons in music – an art form that has the capacity to touch hearts beyond the confines of borders, race, skin color, or religion. He practices this art with a piano drawing on a piece of paper and still holds this passion dear to him. But what comes first? Survival or passion? Paper Piano presents a gut-wrenching account of an individual who transcends the limitations with his dedication and, due to the sheer fact, what music means to him beyond its tunes.
Little America (Season 2) Anthology Review
Throughout her writing career, Jhumpa Lahiri has dwelled upon the subject of the life of and as an immigrant extensively. She has touched upon several subjects, from the feeling of distance and isolation to discovering a new identity. 'Little America' brings such stories to the forefront with its heartwarming narration, where several aspects of such lives get explored. The deeply affecting stories are of people from different parts of the world who move to the US with the hopes of a better life, education, and a series of options.
With the financial burden of the costs of shifting to this capitalistic country, not many dare to look beyond the choices of safe careers. Their dreams do not even get a chance to become pipe dreams due to the sheer struggle to survive. Amidst this, watching the story of Jibril (Camel on a Stick) is a breath of fresh air since it is about stubbornness in fulfilling his long-held wish, a luxury that some take for granted. The episode also touches upon the subject of how his success means more than just individual triumph. The entire country's perception of Somalians depends upon it.
Zahir's success in 'Paper Piano' feels liberating not just because it shows the light at the end of the tunnel but conveys how fighting the odds does not have to mean losing your passion. Sachini's journey from 'The 9th Caller' might be resonating for a majority of the South Asian diaspora in regard to the complicated relationship with parents, where failure seems so much more than bad grades. 'The Bra Whisperer' has many arcs that get added to a person's character when they choose to move to another country.
Through the story of Ines, we get to witness so many layers to a person's existence, from race, gender, and religion, being explored in a potent and heart-rending manner. Ciela shows how moving to the US does not need to mean losing your self-respect and succumbing to the pity of others. 'Space Door' strips down many of these layers to present a tale of romance in an inventive way – were falling in love with oneself is what makes it deeply resonating. What this second season of Little America triumphantly achieves is being able to present all these different parts that make up the identity of a person who is at odds about the thoughts of where they belong.
Little America (Season 2) Trailer

Little America (Season 2) Links: IMDb, Rotten Tomatoes

Little America (Season 2) Cast: Hanad Abdi, Isuri Wijesundara, Mohammad Amiri
Where to watch Little America