Saroo Brierly's incredible Google Earth story is a profound example of the popular saying that goes by "Truth is stranger than fiction". The almost unbelievable story of a five-year-old Indian boy getting lost, then being adopted by an Australian couple, growing up millions of miles away from his actual home and then successfully finding his way back to the roots through Google Earth twenty-five years later is hyper dramatic itself. That is why, making a movie out of it could have gone very much wrong. But first time director Garth Davis has managed to pull out this, quite successfully.
The best part about Lion is, it doesn't get extra melodramatic except a very few (negligible) instances. The true story itself is a melodramatic one, but the movie adaptation, for its own good chooses to remain rather understated.
Adapted by Luke Davies from the non-fiction book "A Long Way Home" and told in straightforward narrative with intelligent infusion of various flashbacks, Lion opens with rural Madhyapradesh looking absolutely gorgeous through Greig Fraser's camera. This is one of the most gorgeously shot movie of the year (a nomination in the Best cinematography category at the Academy Awards seems totally justified) where the imageries, altogether, almost works as a narrator itself. The film, because of its story, travels a lot; from the rural land of Khandwa to the busy streets of Kolkata (then Calcutta) to the serene Tasmanian landscape to the modern day Melbourne roads. And Fraser efficiently manages to make everything look different from each other.
Dev Patel has done really good, perhaps even award-worthy (got the BAFTA already, and a nomination from the Academy) work here. As the man trying to find his roots like someone finds a needle in a haystack, he is really effective. As his adoptive Australian mother, Nicole Kidman has also delivered a wonderfully nuanced performance. Rooney Mara, given the actress she is, didn't have much to do here but still manages to shine bright and look ethereally beautiful as the girlfriend. The rest of the supporting cast, consisting actors like Nawazuddin Siddiqui and Deepti Naval is sincere. But the real star here is the eight-year-old kid Sunny Pawar, who, as the little Saroo gives a natural, rousing performance worth rooting for.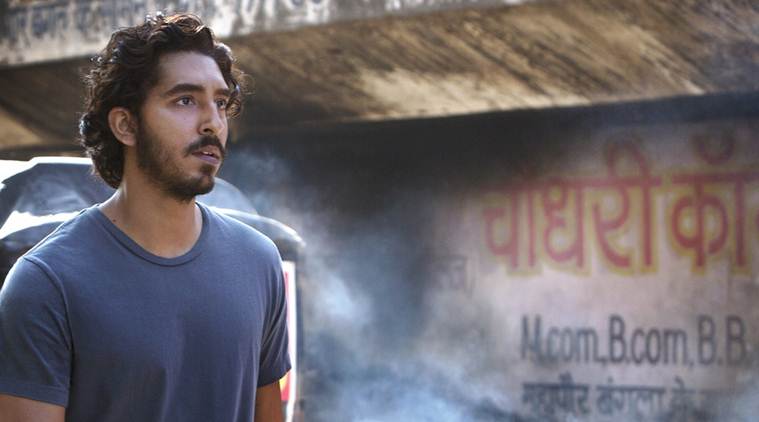 Lion has its fair share of flaws. There are faults regarding authenticity like showing blue-yellow colored public bus which was non existent in 86's Calcutta. The scene where Saroo actually finds the location of his house through Google Earth, while backtracking his steps of the way to it inside his mind seems too animated. While the final scene is deeply moving, the end credit song that starts right after it somewhat ruins the emotionally satisfactory feeling (although the Academy Award nominated background score is really beautiful). But even with all that, Lion (which is the meaning of the name Saroo, which is pronounced as Sheru) works as an earnestly made film, that does complete justice to the amazing true story it is based on.
PS: Rooney Mara dancing to A.R.Rahman's Urvashi on the streets of Melbourne is one of the most impossibly beautiful scene, that cinema has ever seen. Not exaggerating at all.
★★★½