Review by Shikhar Verma
Logan is a powerful and humane story about a man who hates himself for being the sole reason for other people getting hurt. James Mangold's film is more a drama about aging, regrets, and family than being a superhero film about saving the world.
A film that moves to a staggering moral dilemma about human relations and the wrong side of being special, Mangold gives his film a heart that is angry and upset. He gives Logan a character arc that should have come his way long ago.
Even though the film is everything I wanted it to be, it's still not completely ridden off superhero genre trappings. That being said, Logan is a bold film that, being a superhero film, depends on its script and not it's action (which wasn't even necessary).
★★★½
Review by Nafees Ahmed
Much of 'Logan' is an extended chase sequence. It may remind you of 'Mad Max: The Road Warrior' with its terrifically staged road scenes in the middle of the desert. Logan's reluctance to go back to his favored action mode renders plausibility to the fact that action has consequences.
James Mangold, who previously directed the classical western '3:10 to Yuma" takes a cue from it and tones Logan into a noirish-western drama that is staggeringly bleak and conspicuously humane. Making a significantly better version of the tepid 'The Wolverine (2013)', Mangold injects emotional pathos around a compelling drama. Like all other superhero films that wrongfully claim for mature audience viewing – which, in fact, turns out to be cancerous trash – this emphatically isn't the case with Logan.
★★★★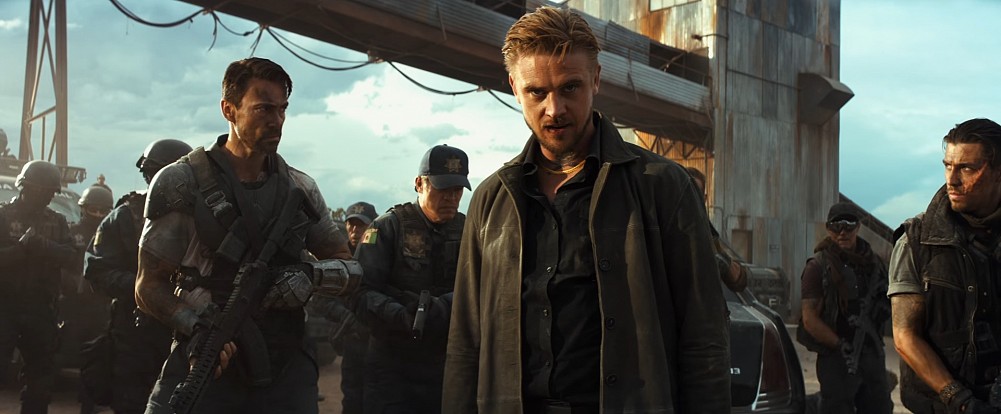 Review by Kalpit Tandon
Stakes were never so high, conflicts were never so personal and a superhero has never sunk to such an excruciating depth in a cinematic universe. Boasting of an outstanding screenplay from Michael Green and plentiful moments of sheer intensity, James Mangold has deconstructed the ways in which a big-budgeted superhero action caper were made. He has achieved to capture the ephemeral bubble of life in this blood boiled, dust ridden and angst heavy Western with a sincere nod to the golden years of 80's.
Feral, raw and an untamed self implosion, Logan strips apart its deeply troubled protagonist. It presents to us a faded, fragile and frail Wolverine, in the sunset of his life, battling with his hidden inner demons. Emotionally complex and thematically rich, Logan marks the highest cine point for X-Men franchise.
★★★★