Here is the 7th Edition of 10 Films the HOF-Men Recommend.
Like Father, Like Son [2014] | Director: Hirokazu Koreeda | Run Time: 
There's an assured way of how Koreeda chooses to test his characters. It's realistic, subtle and poetic while being poignant and cute at the same time. Like father, like son is his little ode to parenthood. The very structure of how and why affection is the foremost requirement in the relation between a parent and his/her child. The film takes up the premise of swapped children to investigate the complex dilemma of both the father and the child. What makes this a great film is how beautifully Koreeda presents the picture of eternal love and the way people perceive life. How sometimes the perception surpasses the result and how the result is not always in accordance with the perception.
Aloys [2016] | Director: Tobias Nölle | Run Time: 
Soaked in a Kaufman-esque sense of magic realism, Tobias Nölle's Aloys is a hypnotic take on modern alienation. Following the life of Aloys Adorn, a private investigator who is recently grief-stricken by the death of his father, Aloys chronicles his life when a mysterious phone call disturbs his so-called solitude and forces him to blur the lines between the real and the imaginary. With wonderfully framed images, production design, and understated performances, Tobias Nölle presents a brilliant character sketch of loneliness & escapism in a world that seems like a party only till it lasts.
Slash [2016] | Director: Clay Liford | Run Time: 100 Minutes
Every year we see a dozen movies that try to imitate the weird, eccentric world of the nerd culture. While most of them fail to depict the characterizations acutely, a few films manage to get most of the aesthetics right. 2014 had the brilliant indie film Zero Charisma that chronicled the life of a middle-age board game helmer. 2015 had Virgin Mountain, where an obese man-child was too much of an introvert to look beyond the canvas of his huge toys. 2016 features the nerd culture in it's truest sense. Clay Liford's Slash is about a fan-fiction fanatic, Neil who confuses his connection with the outside world with his writings, paving way for a coming-of-age tale of a teenager exploring his own sexual innuendos while understanding connection and love. If the execution was not as flat as it occasionally does, this would have been a complete winner.
Borgman [2013] | Director: Alex Van Warmerdam | Run Time: 118 Minutes
It creeps in with dead silence, tears the illusions, lifts the curtains, dismantles the perfect garden and leaves with nothing but ashes left behind. It was ever present inside the roots, always lurking in shadows, lingering in the silence between verbal brawls and hiding in the spaces between all those unsaid words. It's laughing fits were suppressed in the clinks of champagne toasts and presence concealed in high-end mannerisms of upper cultures. It's betrayal, failure, disappointments, nightmares and lust, all roll balled into one devilish persona: Camile Borgman.
There is absolutely no direction to which Borgman points. Neither the beginning mattered, nor the end. There is not a single shred of explanation in its narrative and this is exactly what which makes it provocatively thrilling while sticking to its core nature of downright absurdism. A disintegration of a family shot in parallel to the uprooting of a garden is probably one of the most striking visual allegories as depicted in Borgman. Peel under and you'll cut across plentiful layers to keep your mind on the edge throughout the run time. It challenges the norms, twists conventions and remains playfully out of grasp.
Marshland [2014] | Director: Alberto Rodriguez Librero | Run Time: 105 Minutes
Greetings from the darkness residing in vast, barren mazes of rural Spain, which buries a haunting tale within its bleak heart: a yarn of secrets which on the outside seems like a straight outta heart murder mystery but evolves so much deeper as a commentary upon heroes, nature and redemption. It's a testament to the strength of direction that even with those sumptuously wide panoramic shots, I felt claustrophobic. I wished an escape from those swamps, like the victims and just like them, I was hooked: nothing but a fish for stork's food. Taut, mesmerizing, haunting and atmospheric, Marshland is chaotic silence.
Closet Monster [2016] | Director : Stephen Dunn | Run Time : 90 Minutes 
The 27 Years old Canadian Director Stephen Dunn takes an old coming of age genre and bends it with a twist that is propelled by internalized angst of the leading protagonist. Oscar's life is shaped by the two childhood events that constantly haunt him. He is a passionate make-up artist who is uncertain about his future, discovering his sexuality, and finding solace in his only friend Gemma & talking hamster. Now, it may sound regular coming-of-age film, but Dunn does more to it by offering the ambiguity to the character and the film that clearly speaks volume about our own personal life and its struggle. Like life, every twist in the film is uncertain and the intensity of uncertainty magnifies when the focus shifts to the relationship between Oscar and his abusive father. The ingenious cinematographer Bobby Shore impeccably uses the camera to paint the city with Oscar's brooding incertitude about life and passion. 'Closet Monster' has one of the best use of the music this year and it perfectly amalgamates with the psyche of Oscar giving the film a new dimension.
Children of War [2014] | Director: Mrityunjay Devvrat | Run Time: 160 Minutes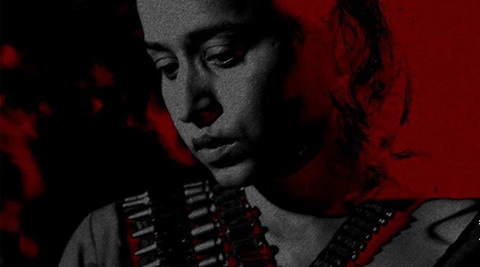 A little polishing here and there and Children of War could become one of the great films of this decade. If not that, it is still one of the better films of the year 2014. Children of War is a ruthless tale of the 1971 genocides happened in Bangladesh [then East Pakistan]. The brutality done by the Pakistani Army reminds one of what Nazi Germany did during the 2nd World War. It is tough to believe that it's a work of a first time director. I will definitely keep an eye open to see where Director Mritunjay Devvrat heads from here.
Kaili Blues [2016] | Director. Gan Bi | Run Time: 110 Minutes
Blue shoes floating in the river, two buttons missing from the shirt, travel through the foggy mountain, and a thin plot that develops patiently which, at times, feel surreal. Kaili Blues is driven by the metaphysical poetry that blurs the line between enigmatic dreamscape and equally intriguing real life. The past wounds conjure up to an ex-con who goes in a search of missing nephew. The journey is way too slow for passive cine-goers. But, if you are up for a challenging narration that is stitched of soft hypnotic vignette filled with profound poetry, it will invigorate the internal feelings connecting your mind & soul.
Evolution [2015] | Director: Lucile Hadzihalilovic | Run Time: 81 Minutes
Lucile Hadzihalilovic's Evolution is one of the weirdest/innovative movies of this decade. Set in an unknown seaside French town, Evolution focuses on a young (and curious) boy and tells a tale that transcends genres, challenges human biology and (literally) gets into your skin. This is a kind of body-horror which has never been seen before. Hadzihalilovic has made it in such an interesting way that it manages to creep you out without being too scary or dramatic, from start to finish. Watching this movie feels like peeking at a world that is different from ours, through a key-hole. You don't get to see everything, you don't get all the answers to your queries and you end up thinking about it further and making up your own theories. The ambiguity works n the favor of the movie and makes it an interesting (if not entertaining) watch.
Love [2015] | Director: Gasper Noe | Run Time: 135 Minutes
Gasper Noe's Love received a lot of attention at the time of its release because of its extensive erotic content, being a three-dimensional film of this kind and Noe's first release after the brilliant and critically acclaimed Enter The Void (2009). However, the film was eventually written off my many critics and severely panned by lots of people. It even holds a reputation of being an "Artistic Porn" masquerading as cinema. But underneath all the nudity, controversies and everything else; Love did manage to tell a disturbing story of a troubled (and confused) man and complicated emotional involvement with two women. The film used sex as a storytelling tool rather than some attention-grabbing gimmick and it worked perfectly for it. It looked gorgeous and had a great soundtrack. Love, as a film certainly deserves more love from the cine-enthusiasts.