This April, the Academy changed the name of their "Foreign Language Film" category to the "International Feature Film Award," effective as of the 92nd Academy Awards, 2020. The 92nd Academy Awards ceremony will be held at the Dolby Theatre in Hollywood, Los Angeles on February 10, 2020. The 10 shortlisted films for International Feature Film Award at the 92nd Academy Awards will be announced on 16th December 2019, while the final five nominees will be announced on January 2020.
This year we have record 93 international films will complete finding the place in nomination for The Best International Feature Film at the 92nd Academy Awards – 2020.
Here is the list of the films submitted to The 92nd Academy Awards for Best International Feature Film (2020) which I have seen. The list will be constantly updated upon my viewing of the films in the category.
30. The White Storm 2: Drug Lords | Hong Kong | Herman Yau
Financial tycoon Yu Shun-tin decides to eradicate the drugs poisoning the Hong Long streets, and leaving the families in turmoil while Jizo plans to distribute the drugs in every corner and streets of HK.
The White Storm 2: Drug Lords is a straight forward action thriller that deals with the social and personal nuisance drugs inflict in the society. But it needs far more refined, well-written script to realize the gravity of its consequences and understand Yu Shun-tin's motivation. The incoherent screenplay leaves terrible gaps in the proceeding, but John Woo inspired 90s action set pieces redeems it partly.
29. Inhuman Kiss | Thailand | Sitisiri Mongkolsiri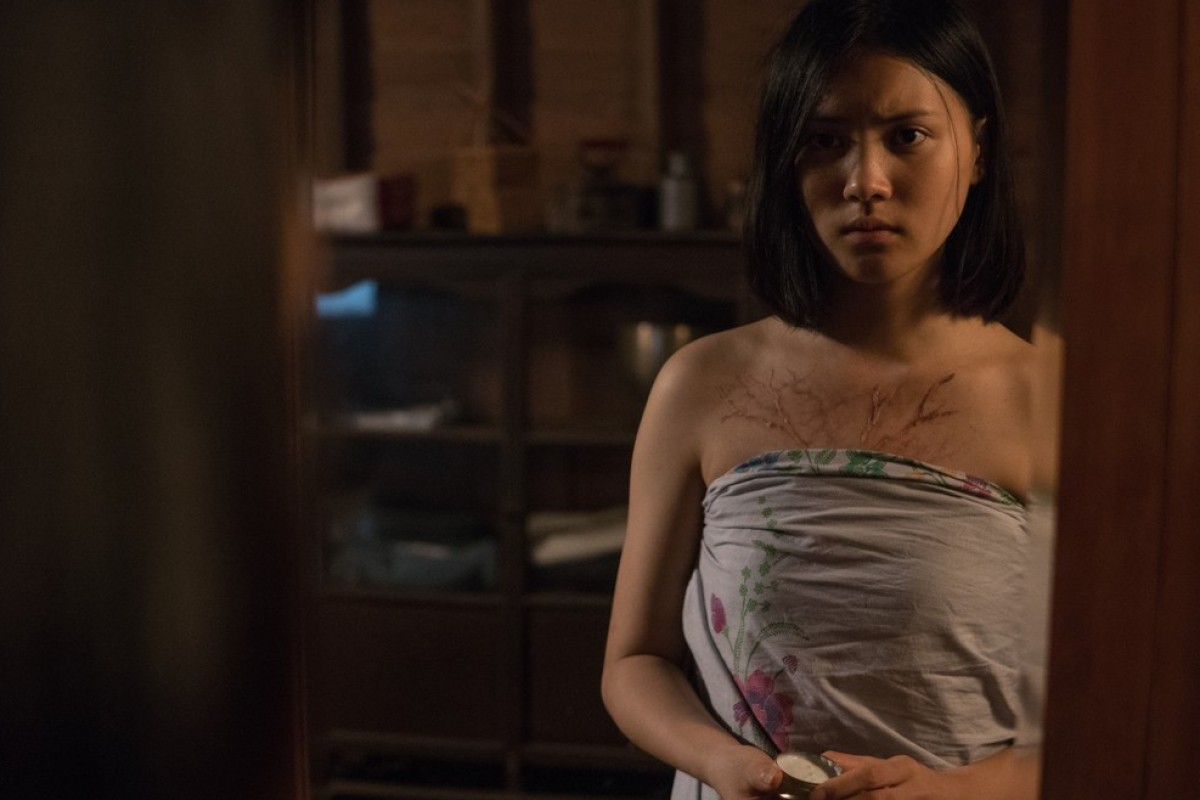 Sitisiri Mongkolsiri 'Inhuman Kiss blends the Thai folklore with a romantic drama centred around three friends who finds themselves in a wildly similar circumstance as dictated in the myth. The languidly paced narrative development gives enough room to lay the grounds for traditional Thai mythology about Krasue – a female ghoul who was murdered by her husband after she fell in love with a human.
Believed to be the restless soul of wronged women, Krasue attaches herself to a living female body and unleashes havoc on villagers. 'Inhuman Kiss' plays it too safe with the horror element and romantic drama for anything memorable to carry home.
28. The Boy Who Harnessed the Wind | United Kingdom | Chiwetel Ejiofor
Oscar-nominated actor, Chiwetel Ejiofor's direction is nothing remarkable. The camera movement lacks the grace, and the film never captures the mood of the characters. Instead, the contrived screenplay feeds us the emotional flux the characters are going through. The angst and frustration of characters in the wake of drought are rarely probed deep to experience it, to feel it.
The writing is uninvolving and weak. The conflicts and their loud payoffs seem orchestrated than coherently strung together. Even after so many issues, it does work in parts. Though, on the flip side, the parts that work are not great either. The only thing that works in the favour of the film is endearing performances that, in spite of the manipulative screenplay, makes you care for the characters, evokes the sympathy when caught up in trouble.
27. Atlantics | Senegal | Mati Diop
A labour class boy is in love with a poor girl, Ava. Ava is already engaged to be married to an affluent guy who works in Italy for nine months. There love story is doomed. Mati Diop takes your usual romantic drama and turns into a folk-horror about Senegal's lost men in the Atlantics in search of a better future, and how their grief manifests in a supernatural way that is bewildering and unpredictable to say least. The narrative lacks coherent writing and performances of a couple of characters are beyond passable as B grade actors.
26. The Awakening of Motti Wolkenbruch | Switzerland | Michael Steiner
Wolkenbruch's Wondrous Journey Into the Arms of a Shiksa (also known as The Awakening of Motti Wolkenbruch) takes the simple and familiar romantic narrative of a Jewish guy who suffocates under the cultural and traditional confinement laid by his orthodox family and tries to find a new identity outside this confinement. This leads to (mis)adventures involving a romantic track with a girl outside his community and a hook-up that results in friction with his family. The film oozes charm, thanks to the credible and pleasing performance of Joel Basman and the unusual climax that redeems the done to death narrative.
25. Out Stealing Horses | Norway | Hans Petter Moland
When a grieving widower moves to an isolated house, he starts recalling the events from his childhood that shaped him what he has become. The flashback scene developing the character feels rushed as someone skimmed through the pages of a novel while an old man struggling to find peace in present and it doesn't really build well enough to feel for his pitiful condition. The inconsistency in writing dilutes the tense buildup of the first act.
24. Joy | Austria | Sudabeh Mortezai
Anchored by two solid performances from  Joy Anwulika Alphonsus & Precious Mariam Sanusi, a sophomore film of Austrian-Iranian filmmaker Sudabeh Mortezai is a harrowing tale of the migrants, pushed into European prostitution, living substandard life, while no one is at their rescue – not even their families, luck and fate.
Ironically titled, Joy, finds herself trapped in a vicious cycle of female trafficking that has made her emotionally numb. She is joined by a young Nigerian girl who refuses to accept her fate as a prostitute. What keeps them going is the hope at the end of a long, dark tunnel.
PS: Joy has been disqualified from the competition.
23. Furie | Vietnam | Le-Van Kiet
 Furie (Hai Phượng) which is a hyper-stylized martial art action film that has a female version of 'Bryan Mills' from 'Taken.' Like 'Bryan Mills', Hai Phuong (Ngô Thanh Vân) is on a hunt to track down the kidnappers of her 10 years old, daughter. The déjà vu feel of 'Taken' lasts till the sentimental last frame which is not entirely a bad thing as the film packs some clean and high octane action choreography and it breaks a few stereotypes.
Furie could have been a game-changer in the genre of action thrillers revolving around kidnapped children and parent on a trail to get them back, instead, Le Van Kiet plays it safe with the already working template, gives it a matriarchal spin that works in the favour. Furie is best suited for the television, and it could not get better than Netflix distributing it.
22. Gully Boy | India | Zoya Akhtar
Smouldering with indignation, insolence and class inequality, a young man from the slums of Dharavi carries a dream of making a name for himself. A dream that often suffocates under the laborious teaching of his unskilled chauffeur father to work within the boundaries of actuality.
Conditioned to an extent that Murad (Ranveer Singh ) wants to change the truth governing his life rather than the dream that fits his father's teaching. He believes the words, like the swords, could unchain him from the fateful future, poverty and class division. He swallows all the humiliation, snub and injustice at home and outside, and channelizes them to write poetry. Poetry that perfectly captures the state of his heart and mind; that gives him solace & much-needed peace; the society & city that has boxed him in a corner.
Gully Boy is a missed opportunity. The subtlety and restrained storytelling in the first act is completely lost in the last act, driving the film in a complete filmy style to please the masses.
Singularly focused narrative of on a road to rapper platform is often muddled with clunky subplots used, often, as a catalyst but felt contrived and disjointed at times. Gully Boy is a mere observational film than the experiential one, as it doesn't probe deep into the psychological conundrum during the journey of Murad.
21. Antigone | Canada | Sophie Deraspe
Writer/director Sophie Deraspe's ambitious, thought-provoking refugee drama is held tightly within the social realism that makes it even more discerning. Albeit, the structure of the narrative is uneven as if the screenplay feels assembled news-paper cutting of the actual incident, and the filmmaker stitched it together without ironing the wrinkles out. Nahema Ricci's committed and assured performance and the stark portrayal of the horrific experience as a refugee redeems the film from falling flat.
20. The Painted Bird | Czech Republic |

Václav Marhoul
The stunning black-and-white visuals from start to end is splendid, and the film deserves a watch alone for the phantasmagorical cinematography. Though it comes with a caveat – the relentless & searing brutality directed towards a child and horrors of war might leave you disgusted. Václav Marhoul weaves various actual accounts of individuals who were tortured & abused during WWII and stitches them together in this grisly episodic nightmare held together by an unnamed Jewish boy. Though, after a point, it felt like an exercise in extreme violence which diluted the magnitude of it.
19. The Traitor | Italy |

 

Marco Bellocchio
A brash, abrasive but often uninvolving narrative of Italy's mafia spread across three decades starts from a mafia clan meeting in Palermo that goes to brazil and finally ends up in the US. The film tells Tommaso Buscetta's story, recalling all the major events after he snitches on the Sicilian mobsters, breaking the Cosa Nostra code, leading to Italy's sensational anti-mafia Maxi trial of 1986.
The film plays out like a history lesson with little or no emotions of betrayal, disloyalty, revenge or love, but ultimately Pierfrancesco Favino's intense and honest portrayal of Tommaso Buscetta saves it from blandness.
18. A Land Imagined | Singapore | Yeo Siew Hua
Writer/director Yeo Siew Hua takes a noir crime drama lense to investigate the deplorable condition of exploited labours in creating a metropolis. Missing Chinese labour from a reclamation site attracts the attention of two police officers who, in order to uncover the truth of the missing person, vicariously reimagine his action that leads them into a dreamy, surreal space. The sombre narrative of the feels heavy-handed at times, but the strange, other-worldly third act more than compensates for its issue.
17. Monos | Colombia | Alejandro Landes
Monos is tense, abrasive storytelling and atmospheric mood piece put together with a brute force of nature and fearless filmmaking. When a task is compromised, an eccentric group of eight monos (translates to Monkeys) consisting of teenagers trained to be guerilla soldiers, finds themselves in the political pit of loyalty, power and greed. The unidimensional narrative lacks any depth in its character and metaphors and uses the breath-taking visuals and sinistral music as a window dressing to distract.
16. La Gomera | Romania | Corneliu Porumboiu
Corneliu Porumboiu's 'The Whistlers' might the most commercially viable movie for The Best International Feature Film Oscar Submission in 2020. It is a comedic noir having a convoluted & non-linear narrative with the dash of peculiar characters and circumstances. Involves classic genre tropes of betrayal, last-minute twists and an odd romance chipped in, The Whistlers is the most entertaining film in this lot. 
15. Stupid Young Heart | Finland | Selma Vilhunen
Stupid Young Heart is set against the backdrop of immigration tension in Finland, right-wing radicalisation among youngsters and the rise of neo-Nazis where a pregnant 15-year-old girl and her boyfriend, without job or money, find it difficult to manage themselves and their relationship. Lenni (Jere Ristseppä) is a naive young boy in love with her pregnant girlfriend Kiira (Rosa Honkonen). While Kiira tries to hold together their relationship, Lenni's new company radicalises him towards the violence that puts a strain on his relationship. It has the warmth of teen-romantic drama that unfolds languorously, with the dash of humanity and compassion.
14. Weathering With You | Japan | Makoto Shinkai
Makoto Shinkai's follow up to sci-fi anime 'Your Name' is a magical realist, teenage romantic fantasy neatly wrapped in the environmental disaster message for children. Beguiling visuals make the rain-soaked Tokyo look frightful that contrasts with the bittersweet, fantastical, adventurous teenage runaway Hodaka (voiced by Kotaro Daigo), seen carrying 'Catcher in the Rye', experience in an unknown land. Even the mushy, overdramatic climax works because children fear nothing to get what they want.
13. Adam | Morocco | Maryam Touzani
Maryam Touzani's debut 'Adam' is a delicate but heartwarming tale of companionship between two women deep sink in trauma, social prejudices, and questionable future. The usual aesthetics of women empowerment, poverty porn, and critique of a woman bearing a child out of wedlock is merely used to root the drama in the current social-political structure, but 'Adam' portraits a compassionate, often bittersweet, sensitive, and life-altering relationship between two women who learn greater deal about their lives from each other's misery. Anchored by two great performances of Lubna Azabal (starred in Denis Villeneuve masterpiece Incendies) and Nisrin Erradi, Adam makes for a compelling, and consistently engaging watching in spite its worn-out plot.
12. Corpus Christi | Poland | Jan Komasa
Jan Comasa's riveting though contrived Polish drama 'Corpus Christie' is a story of redemption, salvation and damnation of a young, serious offender that has a strong, universal undertone of what constitutes the faith.
Soaked in gloomy aesthetics to evoke the melancholic tone throughout, Jan Comasa takes the character of a young boy to question Daniel (played with longing eyes by Bartosz Bielenia) has found the spiritual peace inside the cell and geared up to confront the world, outside the juvenile jail.
He passes himself off a priest in a local community that is struck with a harrowing tragedy. His comforting and corrective measure to pacify the bereaved family proves to heal the crisis of his own.
11. Buoyancy | Australia | Rodd Rathjen
The lean and piercing narrative of the brutality done on the smuggled people, in the garb of the growing fishing industry in South East Asia, is heart-pounding and horrific in equal measures. Handled with the sense of urgency and dread, Rodd Rathjen's bleak take on modern-day slavery and the violence emerging out of it will shock anyone to the bones.
10. Parasite | Korea | Bong Joon-ho
Palme d'Or winner and a front runner for this category, Bong Joon-ho "Parasite" is a clinical examination of the class division in modern Korean society. It is an immensely entertaining film, perfectly calibrated and executed drama that is consistently paced.
Unlike Lee Chang-dong, another masterful Korean film-maker, whose subtle and nuanced portrayal of Korean class division and social disparity draws you in the drama, Parasite's methodically structured and heavy-handed screenplay feels staged to draw the class division. There is no subtlety, the drama feels manufactured and it doesn't stimulate to observe and explore the Korean class division.
9. It Must Be Heaven | Palestine | Elia Suleiman
Often compared to French actor -Jacques Tati, Elia Suleiman amusingly observes the quotidian life in Paris and New York filled with satirical tone in absurdism. The sardonic, deadpan humour works great initially, his examination of identity and belonging is reminiscent of Nadav Lapid's Synonyms (albeit different genre) but the narrative enters in this repetitive loop by the end of the second act that recovers just before the end. It packs enormous geopolitical tension, drawing the nature of society and natives, which more than compensates for such shortcomings.
8. Les Miserables | France | Ladj Ly
Blurring the lines between good & bad, and questioning the whole meaning of French identity in this tense geopolitical ecosystem, Les Miserables is gruelling, an intense crime drama that examines the volatility of law and crime that seeps in each other due to lack of understanding and state of equality.
Adapted from the documentary short, also named 'Les Misérables', Ladj Ly's deftly edited, frenetically paced, Les Misérables is a compelling and gripping thriller that sketches out the lives of immigrants living in poverty, like the scum of the land scrapping through every day, fighting for equality.
7. Zana | Kosovo | Antoneta Kastrati
Antoneta Kastrati's bleak film 'Zana', drenched in despair, has a woman struggling with post-war trauma that has left her disturbed mentally and physically – manifests in her failure to conceive.
Lume (Adriana Matoshi) is caught up between her disquieting, relentlessly punishing past and her superstitious mother-in-law leaving no stone unturned for her to conceive. Antoneta Kastrati captures the nuances of the conflict in the spiritual healing and psychological breakdown of a woman who is at her wit's end. Read our TIFF Review here.
6. System Crasher | Germany | Nora Fingscheidt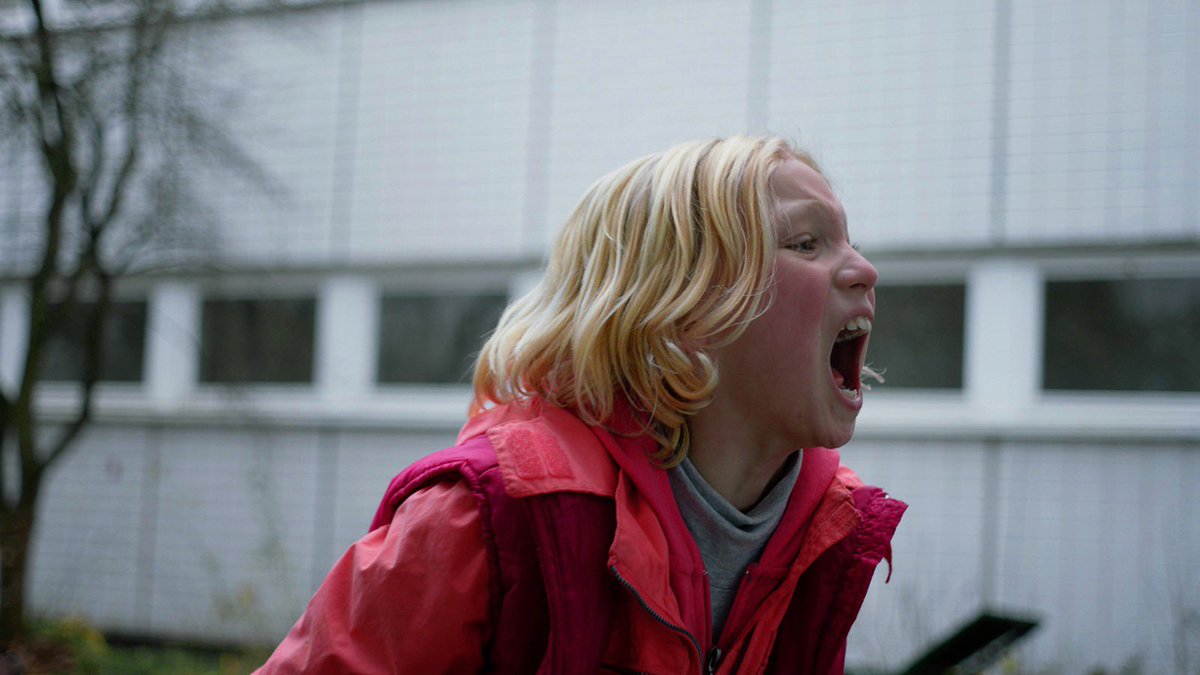 Bernadette (Helena Zengel), but she likes to be called Bennie, is a nine YO time-ticking bomb harbouring aggression & anger, ready to explode at the drop of a hat. Her erratic and passive-aggressive behaviour makes it impossible to engage with her, to reason with her.
Underneath all the fury and violent streak, Bennie is a delicate, fragile girl, longing for unconditional love, and trying to reconcile with her mother. If Bennie's temperamental behaviour is deeply rooted, there are reasons for it – which is never explicitly dealt with in the film. Writer-director Nora Fingscheidt roots the intense drama around Bennie's overwhelming need for love which no one understands except Maria Bafané.
5. A White, White Day | Iceland | Hlynur Pálmason
In a vast, frozen landscape, the mist of sadness over the loss of a wife throws a police officer Ingimundar in a perennial state of grieving that deepens when he suspects his wife of having an affair.
The chilling opening quote stating the union of sky and earth would bring dead and alive together foreshadows of an allegorical journey of Ingimundar who constantly struggle to keep it together.
His passive-aggressive behaviour stars hurting people around him that gradually upsurge his madness after he becomes obsessed with finding the truth. "A white, white day" is a terrifying character study of a man consumed by sorrow and helplessness in the backdrop of chilling, evocative photography in the stagnant cold-landscape of Iceland. Read our TIFF review here.
4. Queen of Hearts | Denmark | May el Toukhy
May el Toukhy's Dutch drama 'Queen of hearts' bold narrative harbours illicit desire and forbidden love which when threatened translates to a nasty outcome where a winner loses everything. Anne (played remarkably by Trine Dyrholm who imparts vulnerability and power with acute charm) is a successful lawyer, living an affluent life with her physician husband Peter (Magnus Krepper) in a tasteful home.
Their mundane but comfortable life experiences uneasy strain after Peter's troubled son Gustav (Gustav Lindh) starts living with them. Anne, who works on teenagers abuse cases, does something unimaginable that morally and legally corrupt her inside out. It's an uncomfortable film that further blurs the ethical and moral lines by the end of it.
3. Beanpole | Kantemir Balagov | Russia
Unlike a lot of other PTSD drama, especially the American films, that overtly lay bare the psychological and physical consequences of war, and starting over the life from scratch, Beanpole avoids the genre trope to offer a subtle, inward experience that is overwhelmingly melancholic but not hopeless.
Only in his second film, Kantemir Balagov – who studied under prolific filmmaker Alexander Sokurov, displays a matured command over his direction and writing that is restrained having a strong undercurrent of disturbing brutality and shock. For such a piercing subject matter, he neither romanticises with miserabilism nor slips in a contrived subplot to pull the heartstrings. Read our complete review.
2. Honeyland | North Macedonia | Ljubomir Stefanov and Tamara Kotevska
Winner of Grand Jury Prize for the Best Documentary at this year's Sundance Film Festival (alongside Best Cinematography Award & Special Jury Award), Macedonian film-makers' Ljubomir Stefanov and Tamara Kotevska's Honeyland (2019) tells the moving ethnographic tale of a lone beekeeper and her perfect communion with nature.
It is an affecting, poignant and beautiful documentary about the last female bee-hunter in Europe and her delicate relationship with nature. The harmonious relationship is threatened when a new neighbour, consumed by capitalism, breaks the only rule of nature.
The only conversation with her ailing mother is mushy and heartwarming but it has an undertone of melancholia. Even the flickering light of the candle couldn't swallow the sadness spread in every corner of her modest hut. Read our complete review.
1. Pain and Glory | Spain | Pedro Almodovar
By virtue, most of the artists re-visit their innocent childhood memories, untouched by complexities of life, in a hope to find peace and salvation from their tragic present-state. Pedro Almodovar's "Pain and Glory" blends in the autobiographical elements with fiction, having a meta-protagonist – filmmaker Salvador played by Banderas, suffering from artist block, drowned in regrets and guilt. Salvador often remembers experiences from his eventful childhood forming a mosaic of beautiful and heartwarming that keep him going in his life.