Furry stars are an unlikely occurrence in movies. However, no one can deny their presence and the amount of adorableness they bring to the silver screen. From being emotionally heartbreaking to super-adventurous, here are 20 great dog movies that can make your day.
The Best Dog Movies of All Time:
1. Lady and the Tramp (1955)
When we talk about dog movies, we simply can't forget the classic animation romantic story of Lady and the Tramp. One of the most cherished childhood films of all time, this film tells the story of two individuals from different sides of the world coming together and falling in love. This film was Disney's 15th animated-musical feature film. It is also set to be remade into a live-action story in 2019, with Tessa Thompson and  Justin Theroux playing the lead.
2. Old Yeller (1957)
Produced by Walt Disney, Old Yeller is a 1957 drama film about growing and loving the friendship between a boy and a stray dog.
The film is set in post-Civil War in Texas and is based on Newbery Honor-winning book of the same name. Fred Gipson's book has been beautifully translated to the screen as it is a dream for both dog lovers and classic film fanatics.
3. The Incredible Journey (1963)
The Incredible Journey, directed by Fletcher Markle, tells a story about an unusual trio of pets. After getting dropped off for the summers at a family friend's country home, an aging bull-terrier named Bodger, a spry Labrador retriever named Luath, and a Siamese cat named Tao get homesick and start to miss their owners. The film takes an adventurous turn when these three friends cannot bear one more minute of loneliness when John, with whom they have been staying, leaves for a camping trip. The three animals one day decide to find their way back home – despite the journey being over 250 miles.
Released in 1963, The Incredible Journey received much praise for the picturesque countryside used as the backdrop and Rex Allen's narration in the film. The score was given by Disney's long-time composer Oliver Wallace who unfortunately died just two months before the film's release. The director has assured that the three animals in the movie do not stop being themselves in the 80-minute runtime. That makes it more exciting and has an easy tendency to become a doting film for children. For those who adore the true personality of any dog or cat, this is a perfect go-to film.
4. Sounder (1972)
Sounder is set in 1933 and follows the story of a poor African American family, the Morgans – who live in a depression-plagued rural Louisiana. They live off as sharecroppers, and it is sometimes challenging for them to feed the family. One day when the father of the family is called out for stealing food, the police lock him away in prison. The mother and the son, David, have to now take care of one another, but in the meantime, the family's dog, Sounder, runs away. While David waits for the day to see his father again, he also doesn't give up hope on finding his dog.
Directed by Martin Ritt, this family drama tells an extraordinary yet simple story that is emotionally rich and moving. The film shows compassion and doesn't feel like a fictional tale about a family going through mental and emotional hardship.
Given the time we live in when children these days only see a happy story about life, Sounder takes us straight to a life where things for a family were challenging and uncomfortable. Based on a book by the same name, this award-winning film was deemed ahead of its time – giving us faith in courage, love, and how important it is to stay together despite facing hardships.
5. Benji (1974)
An instant classic and one of the best dog movies of all times, Benji (which was also remade by Netflix in 2018) was a surprise hit even back in 74′. Centered around a homeless dog who saves the life of a couple of children from kidnappers, the film follows his intelligent, mischievous ways to motion his life.
In addition to dog movies, customized products that be designed with dog images win over the hearts of dog lovers. Custom enamel pin for dogs is the most popular. GS-JJ.com is a enamel pins online that specializes in various custom pins, stickers, challenge coins, etc. The only thing you just need to do is upload your dog's photos to their advanced online design system, and they can make enamel pins (more than pins) for you quickly and conveniently. These delicate items are suitable to be worn on your clothes, bags or other places, and they are also great dog lover gifts.
6. White Dog (1982)
Samuel Fuller's White Dog is a horror drama with a runtime of one hour and thirty minutes. The film's plot is about an animal trainer, played by Paul Winfield, who tries to deprogram an actor's dog – trained for racial attacks. The film is gritty and somewhat uncomfortable and talks about racism and prejudice around the time. Unfortunately, it still stands relevant today. Considered one of the best American movies released that year, the story is about a white dog trained to attack blacks.
White Dog, also known as one of the many masterpieces made by Fuller, went through a series of controversies at the time. And due to this fact, the film remains unseen by many. However, it remains famous among film critics who have found this movie as an original take on the hot subject.
With excellent editing and gripping storytelling, White Dog is great but a rough film not meant for people who don't like frightening stories that tackle themes like racism and how important it is for society to realize the casualness of it all.
7. Cujo (1983)
Now when we talk about the best dog movies ever made, why can't we add some titles that belong to the genre of horror, mystery, or thriller? Directed by Lewis Teague, Cujo is a canine horror story about a killer dog – which has become man's worst enemy.
Cujo is a sweet St. Bernard, but one day, he starts behaving strangely and becomes ferocious beyond his control after getting bitten by a bat. Soon, the dog is running across the small town after getting affected by a deadly infection. Donna, a stay-at-home mom, and her son, Tad, get stuck in their tiny car when they face Cujo's wild and frightening showdown.
Cujo works primarily because of its nasty premise and simple storytelling. Adapted from Stephen King's bestseller about a rabies-infected St. Bernard, the film dig your teeth into this engrossing tale of a demonic dog. So much so that one may find it hard to look at their pup in the same way they did before watching the film.
8. 101 Dalmatians (1996)
Set in England, this film is about dog parents Anita – a fashion designer, and Roger – a computer game writer, rescuing their litter of Dalmatian puppies from a crazy woman named Cruella De Ville.
The simple plot revolves around puppies getting abducted because "Curella (no pun there) wishes to use their fur to make a coat for herself.. 101 Dalmatians is one of the best comedy dog movies to be particularly famous among dog-lovers because of its fresh yet funny titular characters and the 'Disney' tag.
9. Lassie (2006)
To all the dog lovers out there, if you want to hold your doggo and hug them tight – now is the time! This is one of the best family films of all time and truly a classic. Set in the late '30s, this film shows the loyalty of a dog who was sold to a wealthy family because the owner's father lost his job.
The films show how the dog runs away from the Duke's family, braving the hardship of difficult situations and starvation to finally returning to the family who really loved her.
10. Eight Below (2006)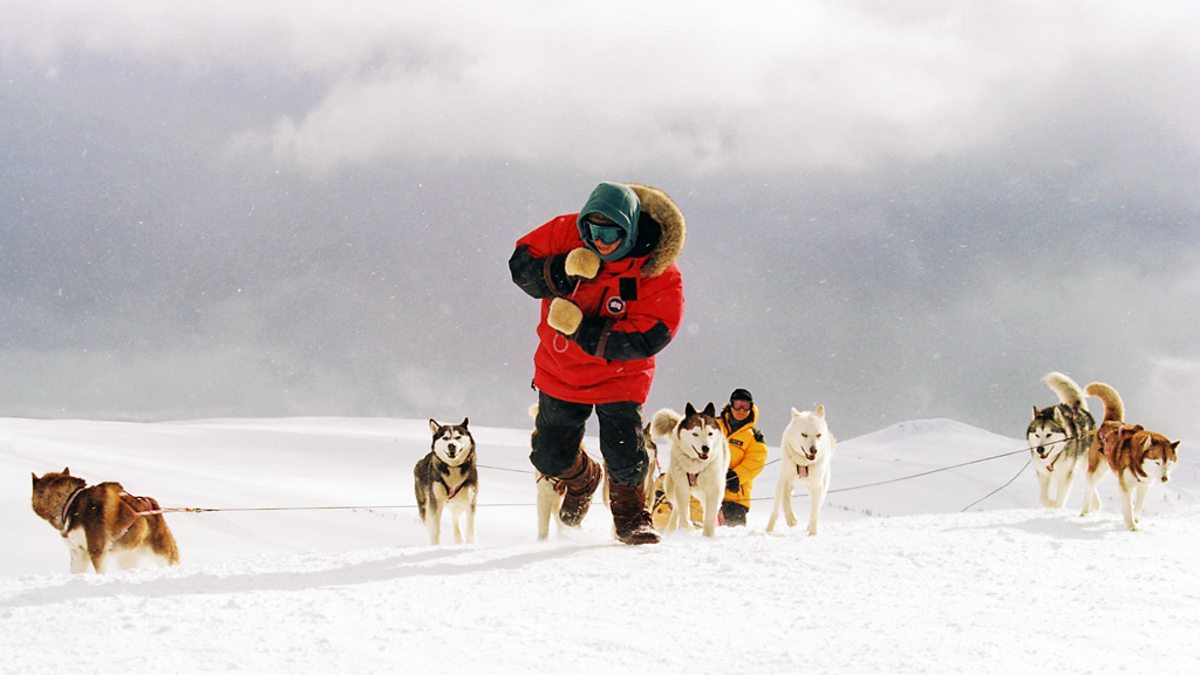 Jerry is forced to leave his expedition base in the Antarctic due to cold-brutal weather conditions. His eight loyal sled dogs are left behind to survive on their own till Jerry can come back.
Eight Below is a survival drama film based on Antarctica by Toshirô Ishidô, Koreyoshi Kurahara, Tatsuo Nogami, and Susumu Saji. A must-watch film for every person who owns a dog.
11. Finding Rin Tin Tin (2007)
This is one of those little-known dog movies that every dog lover around you keeps asking about. This film shows how friendships are born in unexpected ways and how brave and loyal the dogs are even during hard times.
Inspired by a story of a legendary German Shepherd named Rin Tin Tin – who was found by an American pilot Lee Duncan in France during World War I, this movie made the titular character one of the most sorted out and famous animal stars in Hollywood history.
12. Marley & Me (2008)
A happily married couple decides to adopt a dog to test if they can become a responsible dog-parent to a dog. The free-spirited Marley, with his mischievous ways, helps the family learn some important life lessons.
A must-watch for every pet owner, the film helps you understand the ways in which a pet makes things easier when life is difficult for you. The film also focuses on the development of a beautiful relationship between an owner and a dog along with his/her family member.
13. My Dog Tulip (2009)
My Dog Tulip is a love story between a 50-year-old dog owner and his beautiful Alsatian, Tulip. Their love is pure, inseparable, and protective of each other. The film follows a beautiful affair of understanding the character and personality of Tulip through the eyes of an inexperienced dog owner who happens to be a writer. The dog who has never received any love or acknowledgment of what and how she is – makes this a great film about companionship.
Other than that, it offers you a hearty laugh over the silliness of a pet dog trying to understand her owner's life and the owner trying to do the same with her. The 'diary-entry' tone with a detailed description of humorous moments in the film makes it heart-warming and relatable for nearly everyone who may or may not have had an experience with dogs. The exquisite hand-drawn-looking animation with a subdued color palette also brings out the comical beauty of the film's intention.
14. Hachi: A Dog's Tale (2009)
When someone says suggest me some sad dog movies, the first name that comes to mind is Hachi: A Dog's Tale. An English drama about how an abandoned puppy gets adopted by a professor and his unbreakable bond with his new master.
A must-watch film for every dog-lover, a recommended watch that is best suited with a tissue box by your side because it can make almost anyone cry.
15. Belle And Sebastian (2013)
The French film is an adventure drama that is the first of its trilogy. Inspired by the titular characters in Cecile Aubry's 1965 book, Belle and Sebastian is a film that shows a bond between its titular characters that is hard to resist.
Set in 1943, Sebastian is a 7-year-old orphan living with an adoptive grandfather and his niece, Angelina. Sebastian is a lonely kid and quickly becomes friends with a female livestock guardian dog, Belle when he is on his way from the mountains. The story shows their bond and the adventure they pursue throughout.
Directed by Nicolas Vanier, Belle and Sebastian is one of the most successful dog movies of all time, with a box office collection of over 4.5 million euros. The film is also renowned among film critics and is described as a sweet and beautiful film about World War II. However, the film is old-fashioned and has a lot of cliches that may either put you off or truly touch your soul – especially if you are a dog lover.
16. Red Dog: True Blue (2016)
Red Dog: True Blue is one of the most famous dog movies ever. It is a prequel to the film Red Dog (2011), detailing the early days of the legendary dog. Written-directed-produced by the same team, Daniel Taplitz, KrivStenders, and Nelson Woss, the film goes back to the time in 1968, when Michael was 11 years old and sent to live on an isolated Pilbara cattle station with his grandfather. It is a beautiful coming-of-age tale about a boy who becomes best friends with a cute mutt who grows up to become an Australian legend.
The dog, named Red, becomes his only companion. Slowly, Michael learns to connect with his grandfather and adjusts through the transition of adolescence amidst the isolation. The film also explores the little boy's fondness for a woman and forms a romantic rivalry with her partner. Land rights, the worldwide escalation of social conflicts back in 1968, and an anticipation of the mining boom during the time are also slightly touched upon in the film.
An essential watch for every dog lover, this movie is suitable for all age groups because of its playful tone and some joyous, nostalgic moments.
17. Isle of Dogs (2018)
As far as recent dog movies are concerned, Wes Anderson's Isle of Dogs provides a creatively rich, imaginative, and engaging story about how dogs are being cornered to another part of the world due to the rise in canine flu.
Although the film approaches an adult audience, what I really loved is the successful delivery of a powerful message using distinctive characters. The stop motion animation doesn't just make it one of the best dog movies of 2018 but also makes it a really funny, innocent, and extremely heart-warming film in general.
18. Togo (2019)
Directed by Ericson Core and written by Tom Flynn, 2019's Togo is based on a true story. Set in the winter of 1925, the film follows a champion dogsled trainer Leonhard Seppala and his sled dog, Togo, who embark on an adventure across the Alaskan terrain to transport the much-needed medicine to cure a plague in the small town.
The 114-minute action-filled film delivers a groundbreaking performance by William Dafoe with a striking landscape in the background. People who love movies like Eight Below will find this film heartwarming because of it is a sweet and earnest tale about a bond between a middle-aged man and a reliable animal who can be both adorable and a beast when a situation arises.
19. 777 Charlie (2022)
Who doesn't like a story about love and redemption? 777 Charlie, written and directed by first-timer Kiranraj K is the first Kannada movie that has a dog named Charlie as its protagonist.
The film's premise takes us straight to the lonely life of Dharma, played by Rakshit Shetty, who works in a vehicle manufacturing factory. Scarred by a personal loss, Dharma has built walls around him and doesn't let anyone enter his life.
Soon, we get introduced to a Labrador puppy – Charlie trying to make a living on the street. Charlie has run away from an ill breeder and soon finds his way into Dharma's life after a freak accident leads the man to take the puppy into his shelter.
The multilingual film (English, Hindi, and Konkani, in addition to Kannada) shows the actual reality of pets in the country and how politics is involved in everything. People who want to get a dog from breeders should be open-minded while watching the film as it touches on sensitive issues such as the malpractice of inbreeding in India. Besides this, the film also narrows our focus on being compassionate and open to love at any given point in life.
20. DC League of Super-Pets (2022)
As the name suggests, DC League of Super Pets is about the friendship between two inseparable friends – Krypto, the super dog, and Superman. They share identical superpowers and fight crimes together in Metropolis. However, when Superman and other members of the Justice League get kidnapped, Krypto must find a way back to his human best friend. But to do that, he needs a plan – hence, he convinces a bunch of underconfident, notorious pack of shelter animals to master their skills and powers and help him save the city's superheroes.
Directed by Jared Stern, who also directed 2017's The LEGO Batman movie, the film is a perfect one-time watch with your beloved family. Children will also love this film that keeps you hooked with its excellent comic timing and real scene stealers by the characters in the grey and positive shades. And to be fair, the film is empowering at times when it comes to showing unity and fighting against evil, and sometimes, it feels like this is more fun to watch than the Justice League we famously know of.