The 10 Best Netflix Original Films of 2018
Netflix has been constantly churning out films at a thundering speed, and most of them have failed to please the critics and users. Understandably, Netflix has aggressively marketed films that have the popular faces associated with it, leaving the fate of low key films for word of mouth publicity. Here is the list of the 10 Best Netflix Original Films of 2018.
The honourable mentions are Gareth Evans's atmospheric Apostle, Sara Colangelo's 
The Kindergarten Teacher

, and Timo Tjahjanto's intense action-packed

The Night Comes for Us

.
10. Set It Up | Claire Scanlon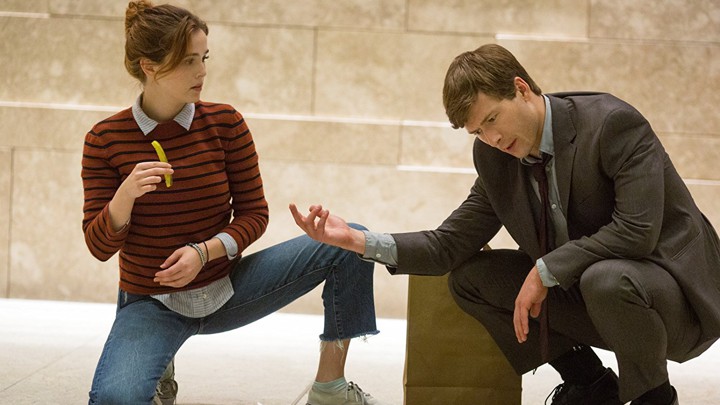 Harper (Zoey Deutch) is an aspiring sports writer who looks up to a self-assertive and brash Kirsten Stevens (a charismatic Lucy Liu), a cutthroat feminist sportswriter and an editor of an online sports journalism empire. A few floors down, in the same building, a young man – Charlie Young (Glen Powell) – trying to secure his financial success, assists an abrasive, hot-tempered Richard "Rick" Otis (Taye Diggs ). The office toxicity of 'The Devil Wears Prada' meets a no-frills, charming romance, packed with witty one-liners and mushy chemistry between two aspiring youngsters who try to set up their respective bosses for making a breathing room to take control of their lives and aspirations. It's a throwback to classic romantic comedy with a singular narrative that works due to the charm and endearing chemistry of the lead actors.
9. The Resistance Banker | 

Joram Lürsen
The Dutch drama "The Resistance Banker", based on the real-life story of Dutch banker Walraven van Hall (Barry Atsma), is a fascinating and riveting story of a man who formed an underground bank. The underground bank funnels the funds to help Dutch sailors stranded abroad by the war. As the war continues, Walraven expands the mission and fund the Dutch resistance. The production value is nuanced and the framing composition involving long shots are pièce de résistance.
The first two acts move at the breakneck speed, gliding through the elaborate plans that are shot with the sense of urgency, using the Fast cutting technique. It is in the third act that the film-maker loses the grip on the narrative to explore the emotional vulnerability of Walraven, his family and close associates that misses the much-needed punch. It altogether derails from a thrilling War drama to a predictable and formulaic family drama, perhaps to give a much-needed heroic adios.
8. Mercury 13 | David Sington, Heather Walsh
Mercury 13 is an insightful documentary based on passionate flying enthusiasts' women who were rejected to participate in the Space Program because they were "woman." In spite of fulfilling every criterion, in fact, a few of them scoring better than the male counterparts who got enrolled in the program, these women were categorically rejected by the leaders of the early space program, including then-Vice President Lyndon Johnson.
7. Calibre | Matt Palmer
Netflix has been constantly churning out films at a thundering speed, and most of them have failed to please the critics and users. Understandably, Netflix has aggressively marketed films that have the popular faces associated with it, leaving the fate of low key films for word of mouth publicity. Calibre falls in the later part, a low-key Netflix Original film of 2018 that needs your immediate attention. I would strongly advise not to read the plot or watch the trailer as it gives away many crucial turns of events. The narrative subverts all your assumptions, and improve on the genre elements to make it humanistic within the context of its reality, and gradually builds to a finale that is disturbing and yet in touch with the human emotions. The writing is watertight, and performances are good enough to maintain the taut screenplay.
6. The Ballad of Buster Scruggs | 

Joel Coen

, 

Ethan Coen
The Ballad of Buster Scruggs elegantly puts us through a remarkable variety of moods with its six lyrical tales chronicling woeful human existence in the American Frontier. Every chapter is like a new canvas that is meticulously painted by someone who is deeply in love with cinema, Shakespearean tragedy and music.  Not a masterpiece like No Country for Old Men or The Big Lebowski, but still a fascinating addition to the maverick film-making brothers' enchanting oeuvre. Read the complete review of the film here. 
5. The Other Side of the Wind | Orson Welles
The last incomplete film of Orson Welles is a hyper stylised noir, glistening with flashy colours of B-movie and frequently alternating with monochromatic shots, and feverish verbal exchange between the assorted characters. It's surreal to think that the film is about a surly movie director, Jake Hannaford celebrating his birthday, and showcasing his unfinished sleazy psychedelic art film to the crew, turtlenecks, hippies, groupies, and friends, while a documentary film crew is shooting it all. The narrative reflects the steep descent of Hollywood, actors, craftsmen and friendship while Welles deals with the theme of illusion, identity, memory, betrayal.
4. Private Life | Tamara Jenkins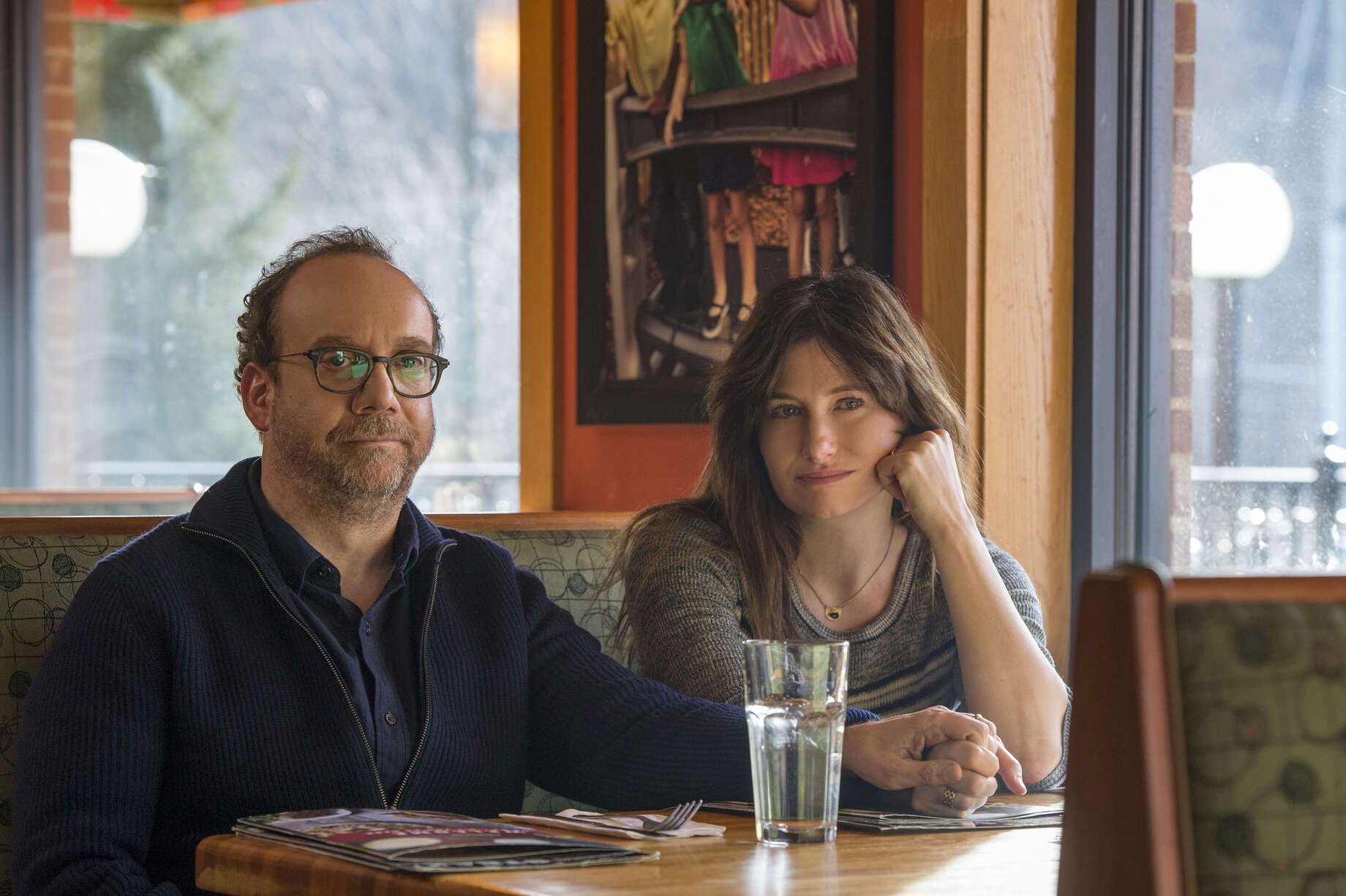 After eleven years of her last film 'Savages' that dealt with family dynamics of estranged siblings with their father suffering from dementia, 'Private Life' is yet another winner from Tamara Jenkins. A middle-aged couple desperately trying to have a baby goes through an awkward, often hilarious, turn of events that has a strong undertone of melancholy. Kathryn Hahn, a New York literary author and Paul Giamatti, a former off-Broadway theatre director, a couple in the throes of infertility, undergoes gamut of emotional resonance, and as the fears and insecurities regarding having the child penetrate their life, it starts showing cracks in their married life. It is the most well-written screenplay of the year that went unnoticed by Academy members.
3. Shirkers | Sandi Tan
How you deal with life when someone robs your dream? Shirkers is a strange and heartbreaking film. It's a cautionary tale for all the aspiring film-makers, and it's also a coming of age story. It's a wet dream for a cinephile, an undying ode to the punkish spirit until you learn midway about the heartbreaking part of the documentary, then it turns into a nightmare. Using the found footage of Sandi Tan's first feature film, she crafts an emotional roller coaster ride that opens a time portal for 'Tan' where past and present co-exist, and the unsettling quirky score makes it even more interesting to see this intimate story of a 'method film-maker' who is dumbfounded like a kid.
2. Sunday's Illness |  Ramon Salazar
Sunday's Illness is a twisted but sublime psychological drama which has estranged mother and daughter at its centre, descended from the Bergman's universe, and has a spirit of Antonioni. The visuals are transcendental, often merged with the narrative that gets murkier as the plot thickens. The film plays out like a disquieting thriller that has arguably one of the most shocking endings of the year. The film is right up there in the best of the year films.
1. Roma | Alfonso Cuaron
Roma, nominated in 10 categories at 91st Academy Awards, is a staggering achievement in narrating the most intimate and personal work. It is structured to make the audience feel like reading the most vivid and eloquently written chapters from a personal diary of an exuberant child. Brought up by a devoted woman (first-time actress Yalitza Aparicio) who is nanny and housekeeper, the film a Cuaron's love letter to all the nannies out there, who bring up the kids as their own.
Roma is a heartfelt story of two women belonging to different social and financial strata and struggling to keep it together midst of personal tragedy, emotional turmoil and political uprising. Shot in 65 mm and glorious black and white, Cuarón let the camera glide inside the house as if it's a character, keenly observing the family dynamics and piecing together their quotidian lives. It's lyrical and heart-breaking.