The Best Netflix Original Movies, Ranked: The Netflix Original Movie has become its own genre or a stamp of approval, winning prestigious awards, immensely entertaining us while also introducing new filmmakers and underseen movies across the globe. With a powerful online streaming giant like Netflix, indie movies and filmmakers can break free from the constraints of traditional censorship and tell their unfiltered stories. This has subsequently led to a tsunami of films finding their way to Netflix's streaming platform.
However, it's often the big-budget blockbusters, star-studded extravaganzas, and heavily marketed productions that steal the spotlight. In the midst of this cinematic frenzy, it's high time we shed light on some hidden gems, those lesser-known, art-house indie dramas that truly deserve your time and attention. If we are wondering where to begin, don't worry, we have you covered. Below, we have rounded up our list of the best Netflix original movies that will captivate your senses and leave a lasting impression.
The Netflix Original movies list will be consistently updated and expanded. So please look out for this space to check out fresh entries
38. Yara (2021) | Marco Tullio Giordana | Italian
Based on the true-crime story, the film follows the murder of a 13-year-old Italian girl 'Yara Gambirasio' and an Italian Chief Investigator, Letizia Ruggeri (Isabella Ragonese), subsequent investigation over the years to hunt down Yara's murderer. The director Marco Tullio Giordana, known for six hours long epic drama 'The Best of Youth,' takes a straightforward approach to show Yara's parents' frustration and helplessness and Letizia's exhaustive investigation over three-half years that strains her relationship with her daughter.
Without throwing the cheap thrills and overtly dramatic chops to spice up the thriller, Yara fairly stays focused on its subject matter without a hint of unnecessary flab. It does start feeling sluggish in the middle as the narrative wanders passively into the life of Yara's family; it is Letizia's incredible performance that keeps you invested in the film. 
37. The Platform (2019) | Galder Gaztelu-Urrutia | Spanish
Galder Gaztelu-Urrutia's The Platform is a social sci-fi film whose dystopian single-setting reminds us of Cube (1997) and Snowpiercer (2013). The Platform is confined to a gigantic, Camus-esque, tower-style prison. Two people are placed on each floor of the prison with a large hole at its center, where a floating platform descends from the top with food. No one knows how many levels are in the vertical prison, and the prisoners are randomly assigned to a different level each month.
The best part of The Platform is discovering the nightmarish world of the prison through the eyes of the fresh inmate Goreng (Ivan Massague). He has volunteered to enter the prison for a peculiar reason and gradually discovers the place's grotesque power relations and social hierarchies. Writers David Desola and Pedro Rivero throw in interesting metaphors as Goreng, with another humanistic inmate, tries to bring about a revolution within the system. It doesn't merely scratch the surface like most contemporary 'Eat the Rich' theme movies but instead offers a thought-provoking, scathing critique of our behavior as a society.
36. Hustle (2022) | Jeremiah Zager | English
Bennett Miller's Moneyball (2011) offered a refreshing perspective on the American sports movie genre. Since then, we have had quite a few sports films that aren't entirely centered around the game but follow the machinations surrounding it.  Jeremiah Zager's Hustle starring Adam Sandler is one such not-so-perfect basketball drama that revolves around an NBA talent scout for the Philadelphia 76ers. It is a story of redemption and self-determination, as Adam Sandler's Stanley Sugarman fixates on a Spanish basketball player, Bo Cruz (Juancho Hernangomez), who he believes will be the next big thing in the leagues.
But Stanley's precarious relationship with the team management and his dark past threatens to derail his beliefs. Bo must also reckon with his past to reach the heights he is aspiring for. Hustle is a familiar sports drama interlaced with cliches, yet the strong performances of the two central characters make it a heartwarming movie experience. Many real-life NBA stars appear in the film, including Hernangomez and Anthony Edwards; the latter plays as the ruthless opponent of Bo Cruz.
35. The Half of It (2020) | Alice Wu | English
The Half of It is the sophomore feature of Chinese-American filmmaker Alice Wu, who made her directorial debut with the award-winning rom-com Saving Face (2004). Half of It puts a queer and teen spin on the Cyrano de Bergerac story. It revolves around lonely and bright 17-year-old Ellie Chu (Leah Lewis). She lives with her grieving and widowed station master father in the predominantly white small town of Squahamish, Washington. A shy and inarticulate high school football player, Paul (Daniel Diemer), seeks Ellie's services to write love letters to his crush and school beauty, Aster Flores (Alexxis Lemire).
Ellie herself harbors a secret crush on Aster, and through the elegantly written letters, she woos her on Paul's behalf. Though the premise looks simple and familiar, Half of It is a sensitive and intelligent film that offers a brilliant take on sexuality, identity, communication, and grief. Writer/director Alice remarkably subverts the cliches that come with a young adult narrative and build a multi-layered story with deft characterizations. Alice also perfectly uses the small-town setting, balancing observational comedy and keen insights.
34.
Tigertail (2020) | Alan Yang | English, Taiwanese Hokkien, Mandarin
"Tigertail," a departure from Alan Yang's previous comedic work like "Master of None" and "Parks and Recreation," is a poignant and reflective drama that delves into themes of dreams, relationships, and existential crises. Drawing inspiration from his father's immigration experience, Yang masterfully weaves a heartfelt and semi-fictional narrative that follows an immigrant's pursuit of the American dream. The film beautifully navigates the complexities of cultural differences and portrays bittersweet relationships with authenticity and honesty. With its evocative storytelling, "Tigertail" stands out as a deeply felt drama, making it a must-watch among Netflix Original Movies.
33. Ma Rainey's Black Bottom (2020) | George C. Wolfe | English
Ma Rainey's Black Bottom gives us two of the best performances of the year that deserve every bit of attention & recognition. Viola Davis's fierce and unhinged act as Ma Rainey powerfully commands the screen. She brings the struggle and resilience of a Black woman navigating the music industry and fighting for her agency and dignity with such palpability that you forget you are watching a performance. Chadwick Boseman's final performance refuses to take a simple note for a complex character as Levee Green, who is driven by the anger and trauma he faces as a Black artist in a predominantly white industry.
"Ma Rainey's Black Bottom" is an exhilarating film that delves into themes of race, power, and artistic creativity. Adapted from August Wilson's play, the story is set in 1927 Chicago and revolves around a recording session featuring the iconic blues vocalist Ma Rainey and her band. The movie deeply explores the challenges of systemic racism and exploitation confronted by Black artists at that time, shedding light on the complex relationships between the performers and the white producers.
32. Sand Storm (2016) | Elite Zexer | Arabic
A place that reeks of patriarchy and well-guarded religious boundaries finds a young & beautiful daughter, Layla (Lamis Ammar), in love with a man outside her clan. Her abiding mother, Jalila (Ruba Blal), is in search of autonomy and love, and they both find themselves in an emotionally wretched state that intensifies when the father learns about Layla's affair.
Leaping beyond the warring tension between Palestine and Isreal, Elite Zexer finds the strain within the home. Without heavy handling or sensationalizing the sensitive narrative, she fuses the socio-cultural issues in this intricately woven family drama on the verge of collapse with subtlety and patience.
31. The Wonder (2022) | Sebastian Leilo | English
Set in 1860s Ireland, nearly a decade after the Irish Great Famine, The Wonder is a mystery/drama about a miraculous 11-year-old girl who hasn't eaten anything in months yet remains healthy. An English nurse named Lib Wright (Florence Pugh) and a nun are brought in by the village committee to observe the 11-year-old Anna O'Donnell. The villagers firmly believe it's a faith-based miracle, and Anna cheerfully declares, "I live on manna from heaven." 
Sebastian Lelio's The Wonder, based on Emma Donoghue's 2016 novel of the same name, explores the formidable conflict between rationalism and fanaticism. It opens as a psychological thriller and gradually morphs into a fascinating study of trauma, grief, rebirth, and faith. Troubling details emerge as the reason behind the Irish family's fervent belief in the miracle. The intensity of Pugh's performance and the stark Irish landscape maintains a somber mood throughout. The newcomer Kila Lord Cassidy is also brilliant as the devout Anna.
30. Calibre (2018) | Matt Palmer | English
Matt Palmer's Calibre is a tense, nerve-wracking thriller set in the scenic Scottish Highlands. At the outset, the narrative looks familiar as two city lads, Vaughn (Jack Lowden) and Marcus (Martin McCann) – friends from childhood – reunite for a weekend trip of hunting. Marcus is tough, free-wheeling, and protective, whereas Vaughn is a sensitive guy who has settled down and has a child on the way. The two friends spend an alcohol-fuelled night at the local rural pub before the day of hunting. The locals are mostly friendly, although the financial crisis has unsettled their lives.
The next day Vaughn and Marcus spot a deer. Vaughn prepares himself to shoot down the animal but makes a huge blunder. It leads to a chain of erratic, panicked behavior, which brings more trouble for the two friends. With Calibre, Matt Palmer offers a less sensational and brilliantly nuanced Deliverance-type thriller. Palmer relies less on graphic violence and progresses the narrative by instilling a sense of unease and dread. The horrors in the film are rooted in reality, making the characters' plight even more tragic and scary.
29. Paddleton (2019) | Alexandre Lehmann | English
In Alexandre Lehmann's touching film "Paddleton," a bittersweet and poignant sophomore feature, Michael and his neighbor Andy forge a deep and platonic friendship that feels reminiscent of an old married couple's bond. Their days are spent engaging in their uniquely crafted game, 'Paddleton,' as well as indulging in shared activities like watching movies, cooking, and playful banter. The narrative takes a poignant turn when Michael receives unsettling news about a growing lump in his stomach. In response, they set out on a road trip with the purpose of obtaining the medication necessary to bring an end to his life.
Amid this emotional journey, Andy grapples with a flood of emotions and overwhelming fear, often resorting to clever wordplay and humor to cloak his inner grief. The screenplay, a creation of Alex and Mark Duplass, masterfully sidesteps sentimentality and contrived conflicts, choosing instead to delve into deadpan conversations that subtly unveil profound existential insights. Mark Duplass delivers a performance that feels utterly natural and effortless, embodying the role of Michael with authenticity. Meanwhile, Romano's portrayal of Andy shines as he navigates the challenge of impending loss, encapsulating the turmoil of a friend facing the inevitable farewell to his sole companion. "Paddleton" stands out not only as a testament to the power of friendship but also as a thought-provoking addition to the array of offerings within the realm of Netflix Original Movies.
28. Knives Out: Glass Onion (2022) | Rian Johnson | English
Rian Johnson's Knives Out (2019) is a love letter to the classic detective stories immortalized by the Queen of Crime, Agatha Christie. It followed and updated the murder-mystery tropes, anchored by the eccentric sleuthing of Benoit Blanc (Daniel Craig), and possessed relevant sociopolitical themes. The sequel Glass Onion is a locked-room mystery, which also doubles up as a satire on the tone-deaf, hypocritical rich. Set in the backdrop of the Covid pandemic, we follow an Elon Musk-type billionaire named Miles Bron (Edward Norton). The tech whizz has invited his friends to his private island for a joy-filled weekend, which includes an elaborate murder-mystery game.
The Southern-accented Detective Benoit Blanc has also received an invitation, but Miles is sure that he didn't send the invitation. Soon, the raging conflicts between the ultra-rich come to the foreground, and an actual murder happens. Though the mystery part in Glass Onion is slight, I thoroughly enjoyed the characterizations, the comedy of manners, and the fabulous location.
27. Okja (2017) | Bong Joon-ho | English, Korean
The second English-language film directed by Palme d'Or and Oscar-winning director Bong Joon-ho ventures into the realm of science-fiction action-adventure. It intricately explores the intricate dynamic between animals and humans, weaving a narrative that offers a profound commentary on the realms of corporate capitalism and the unsettling reality of animal cruelty. Remarkably, the film avoids the pitfalls of pandering or preaching moral principles, delivering its message through its captivating storytelling.
Beneath its surface, "Okja" stands as a poignant bonding drama that revolves around the deep connection shared between a young girl named Mija and her extraordinary companion, a super pig named Okja. As Mija remains oblivious to the ominous agreement between her family and the American corporation, her determination to save Okja from the clutches of corporate greed and inhumanity drives her actions. Every obstacle in their path transforms into a formidable adversary as they navigate the treacherous landscape. Throughout their journey, the interference of adults consistently impedes their progress, weighed down by their own politics, ideologies, personal baggage, and insatiable greed.
With Bong Joon-ho's masterful direction, "Okja" emerges as a film that blends genres while maintaining a focused exploration of its themes. It stands as a testament to the intricate connections that can form between humans and animals, while simultaneously offering a thought-provoking perspective on the darker aspects of society. Among the diverse selection of Netflix Original Movies, "Okja" shines as a compelling and socially conscious addition.
26. Passing (2021) | Rebecca Hall | English
Passing marks the directorial debut of actor Rebecca Hall, which is an adaptation of Nella Larsen's 1929 novel of the same name. Known as the Harlem Renaissance writer, Nella Larsen's story follows a light-skinned Black woman who occasionally passes herself as white. She is Irene Redfield (Tessa Thompson). She lives with her husband and two sons in 1920s Harlem. One day Irene comes across an old friend, Clare Bellew (Ruth Negga), who presents herself as white on a regular basis. Clare has adopted the white identity to the point that even her racist husband, John (Alexander Sarsgaard), believes she's white. The women's friendship gradually leads to all sorts of complications.
Filmed in black and white, boxy 4:3 aspect ratio, director Hall mesmerizingly transports us to Prohibition-era Harlem. Passing is a nuanced and introspective character study, offering a modern take on racial deconstruction. The marvelous performance of Tessa Thompson flawlessly brings out Irene's repressed emotions and insecurities. But Ruth Negga's Clare is more enigmatic and intriguing.
25. Guillermo del Toro's Pinocchio (2022) | Guillermo del Toro, Mark Gustafson | English
Italian author Carlo Collodi first published the story of a little wooden boy in 1883. Since early cinema, many versions of Pinocchio have been made into animated and live-action movies. Guillermo del Toro and Mark Gustafson's iteration of the famous tale is achieved through an intricately expressive technology of stop-motion/puppet animation. While Del Toro retains some plot points about Pinocchio's origin, the master filmmaker infuses his trademark themes and imagery into the narrative. Guillermo del Toro's Pinocchio unfolds between the two World Wars and details the rise of fascism without being too distressing for younger audiences.
From The Devil's Backbone, Pan's Labyrinth to Nightmare Alley, Del Toro's depiction of the playful, chaotic, and magical world in Pinocchio recreates his rich imagery. The animation is astounding, as it has taken animators a very long time to design and manipulate each frame to create such evocative performances. The voice cast is top-notch and includes veteran performers like David Bradley, Christoph Waltz, Tilda Swinton, and Ewan McGregor.
24. Mudbound (2017) | Dee Rees | English
Mudbound is the sophomore directorial effort of Dee Rees, who debuted with the remarkable independent feature, Pariah (2011). Moreover, with Mudbound, Dee Rees spearheaded a quiet revolution by hiring talented, mostly female crew members. Based on Hilary Jordan's 2008 novel of the same name, the film is set in the Mississippi Delta in the aftermath of the Second World War. The narrative follows the lives of two farming families: the White McAllan and African American Jackson families.
Two men from the families – Jamie McAllan (Garrett Hedlund) and Ronsel Jackson (Jason Mitchell) – who are back home from war develop a friendship. Their bond is based on the shared experiences of war. At home, Ronsel finds that the white male patriarchy is still stuck in the past and believes in racial superiority. The narrative also subtly details the discontent faced by Laura McAllan (Carey Mulligan). Laura is one of the narrators. She is brought up in the city and moves to her husband's farm after marriage, which she finds intriguing and frightening.
23. The Endless Trench (2019) | Jon Garaño, Aitor Arregi, José María Goenaga | Spanish
Envision spending 33 years hidden in a home crevice, evading persistent neighbors. Your existence hinges on remaining unseen when they intrude. The notion alone triggers claustrophobia. "The Endless Trench," predominantly a two-character, single-location tale, depicts an emotional, resilient journey of a person trapped in a house's abyss, oppressed by politics and surging animosity.
An essential watch for lessons in screenwriting, direction, and acting, despite the second act's recurrence of inner struggles during testing times. The film showcases enduring spirit under duress. Amidst Netflix Original Movies, "The Endless Trench" shines as a tutorial in crafting narratives, skillful direction, and standout performances, a gem for those seeking inspiration and insights.
22. Mank (2020) | David Fincher | English
David Fincher's Mank is a brilliantly stylized depiction of the pivotal moments in the life of Herman Mankiewicz, an Oscar-winning screenwriter with contempt for the Hollywood studio system. Based on an old screenplay by David's father, Jack Fincher, Mank specifically follows Herman during the arduous process of writing the first draft of Orson Welles' Citizen Kane. The narrative creatively chronicles many inspirations of Herman while writing the script and also details his battles with alcoholism.
Gary Oldman is fantastic in the titular character, who perfectly brings out the wisecracking guy's fears and self-destructive qualities. Amanda Seyfried and Charles Dance are cast in substantial supporting roles. Fincher's film will satisfy you if you are a movie-lover interested in the anecdotal history of Golden Age Hollywood. While Mank is impeccable as a character portrait of a tortured soul, it's somewhat structurally uneven. Nevertheless, the sublime black-and-white cinematography, Fincher's attention to detail, and Oldman's layered performance make Mank a real treat for cinephiles.
21. Set It Up (2018) |

 

Claire Scanlon | English
"Set It Up" ranks among the last decade's finest romantic comedies, conveniently available for streaming on Netflix. This hidden gem seamlessly weaves office shenanigans into a heartwarming romantic narrative. Enter Harper (Zoey Deutch), an ambitious sports enthusiast who draws inspiration from the formidable Kirsten Stevens (Lucy Liu), a fierce feminist sportswriter. Mere floors away, Charlie Young (Glen Powell) works tirelessly to appease the demanding Richard "Rick" Otis (Taye Diggs) in pursuit of financial advancement.
Imagine the workplace chaos of 'The Devil Wears Prada' merged with an unpretentious, delightful love tale. Harper and Charlie, abounding in witty exchanges, concoct a plan to arrange their bosses' encounter, hoping for a reprieve from the corporate grind. Amid the comical schemes, their undeniable chemistry evokes a nostalgic nod to classic rom-coms. 'Set It Up' delivers an engrossing plot that skillfully blends office dynamics, tender moments, and the relentless pursuit of aspirations. With its charismatic leads and an enchanting ambiance, this film stands as a double dose of charm within the realm of Netflix Original Movies, a must-watch that reshapes contemporary romance.
20. A Twelve-Year Night (2018) | Alvaro Brechner | Spanish
Alvaro Brechner's A Twelve-Year Night prison drama narrative involves not only the terror of living in solitary confinement over twelve years but also contains the intricate details of an individual undergoing cognitive, psychological, and physical collapse as a consequence of it. The sharp and honest, often heartwrenching, portrayal cuts deep into the spirit when prisoners are stripped of everything. But the hope blooms when prisoners use their imagination to keep them busy during such a tragic turmoil.
The film revolves around three Uruguayan political radicals. Robbed of their basic human rights, refused the minimum amenities like books, newspapers, toiletries, and fresh food, and left to rot in their cells, they are barred from any sort of communication with anyone.
The film features well-crafted cinematography to illustrate the feeling of struggle in isolation and showcases the descent into spatial, mental, and temporal disorientation. This, combined with brilliant editing and a melancholic score, creates a feeling of suffocation that the viewer personally experiences both physically and mentally.
19. Soni (2018) | Ivan Ayr | Hindi
After receiving a standing ovation at the 75th Venice International Film Festival and traveling to several other film festivals, the streaming giant picked up Soni and distributed it as their Netflix Original movie.
Soni is a micro-budget drama that smartly constructs the narrative around two women police officers, seeking to highlight the deeply rooted patriarchy and insufferable hierarchy that widens the gender gap.
It addresses heavy topics, ranging from gender prejudice and sexual harassment to power distribution on different levels. Ivan Ayr avoids theatricals and sensationalism and roots the film in a realistic milieu, further solidified by the two moving, nuanced performances that have largely gone unnoticed.
18. Uncut Gems (2019) | Safdie Brothers | English
Netflix thriller Uncut Gems by the Safdie brothers (Benny & Josh) is a heart-pounding, anxiety-inducing cinema that takes us on an endless quest with slimy characters. Adam Sandler plays a middle-aged hustler and screw-up, Howard Ratner. He is a jeweler situated in the Diamond District of New York City. Howard scores big by receiving the package of a precious and rare black opal from Ethiopia. Howard plans to auction it off for more than a million dollars and pay off the loan sharks. However, fate intervenes in the form of NBA Boston Celtics star player Kevin Garnett, and all hell breaks loose.
Uncut Gems is a film that's rich in texture and tone. The frenetic mise en scene perfectly captures the chaos in Howard's life. In his pursuit of the stone, Howard comes across various unreliable characters in unique locations, each filled with tense confrontations and a somber atmosphere. Uncut Gems have an excellent supporting cast, including Lakeith Stanfield, Idina Menzel, and Julia Fox.
17. The Hand of God (2021) | Paolo Sorrentino | Italian
Paolo Sorrentino's return to filmmaking for Netflix with "The Hand of God" showcases a masterful blend of nostalgia and melancholy. Following his previous film, the moderately received "Loro," Sorrentino soaks into the intricacies of growing up, a subject that resonates deeply with many of us. Drawing from his poignant and eventful life experiences, he constructs a compelling drama centered around Fabietto (Filippo Scotti), a teenager navigating the streets of Naples in the 1980s.
In bringing his memoir to the big screen, Sorrentino finds inspiration in the works of Federico Fellini, particularly his iconic film "Amarcord." With a keen eye for aesthetical grammar, Sorrentino skillfully intertwines tragedy and comedy. Through evocative storytelling, Sorrentino shows the heartache and intensity that often accompany the journey to adulthood.  
16. The Lost Daughter (2021) | Maggie Gyllenhaal | English
A natural course for an established actor like Maggie Gyllenhaal, who comfortably managed herself in indie movies and big-budget blockbusters, is to go for a direction, and she doesn't disappoint with her directorial debut. "The Lost Daughter" is nothing less than a confident tour de force.
The film is a faithful adaptation of Elena Ferrante's novel that follows Leda, played by Olivia Colman, a middle-aged professor on a Greek holiday who becomes fixated on a lively American family she encounters on the beach. Her fixation becomes an obsession emerging from her troubled past as a mother, eventually making her feel disconcerted and uneasy.
The story delves into complex emotions and relationships, expertly portrayed by the talented cast, including Dakota Johnson and Jessie Buckley. Gyllenhaal's direction brings Ferrante's enigmatic narrative to life, weaving together suspenseful moments and nuanced interactions between characters. "The Lost Daughter" is a thought-provoking exploration of female experiences and the struggle to reconcile personal desires with societal expectations.
15. The Disciple (2020) | Chaitanya Tamhne | Marathi

Music is the leitmotif in the two films of Indian Marathi filmmaker Chaitanya Tamhane. While Court (2014) follows a struggling folk singer-artist accused of inciting the suicide of a sewage worker, The Disciple showcases the years-long personal quest of an aspiring Hindustani music vocalist and his troubles in contemporary Mumbai. In Court, Tamhane's meticulously constructed mise en scene (numerous static, wide-angle shots) explored the farcical nature of the court trial that takes away the voice of the singer-artist. In Disciple, Tamhane once again anchors his camera in the rigid social world of his protagonist, Sharad Nerulkar (Aditya Modak).
The Disciple is a brilliant and subtle character study of an obsessed man whose journey to reach perfection is never-ending. Sharad's connection to music entrances us, although his self-doubt and the admonition he receives from his revered mentor thwart his desire to be the master of a traditional art form. The Disciple won the FIREPRESCI Prize and Best Screenplay Award at the Venice Film Festival.
14. All Quiet on the Western Front (2022) | Edward Berger | German
Netflix hardly has movies under the War genre, and among all its releases, All Quiet on the Western Front is one of the best Netflix movies. German filmmaker Edward Berger adapts Erich Maria Remarque's anti-war novel for Netflix, adding an element of the armistice negotiations to end the war, which is absent in the original work. The narrative follows the life of an idealistic young man who gradually comprehends the true cost of war; his idealism ultimately shattered in one of the most heart-wrenching scenes: witnessing the slow death of a French soldier whom he fatally stabs in no man's land.
The film effectively captures the senselessness of war and its enduring corruption of soldiers' psyches. When viewed in the context of the boy's initial euphoria upon enlisting, oblivious to the harsh realities that await him and the profound impact war has on individuals, society, and the nation, we can feel that it unfolds as a Shakespearean tragedy.
All Quiet on the Western Front (2022) was featured in the 15 Best Netflix Original Movies of 2022, Ranked.
13. Milestone (2020) |

 

Ivan Ayr | Hindi, Punjabi
Ivan Ayr's sophomore film is as good as his debut film "Soni," if not better, which makes him one of the most promising filmmakers in the indie space of Indian cinema. 
Milestone (2020), aka Meel Patthar, is an outstanding film centered around the recently widowed truck driver, Ghalib, brilliantly portrayed by Suvinder Vicky (who recently rose to fame for Kohraa). Amidst a strike by union laborers, Ghalib struggles to adapt to the changing dynamics at his job, putting strain on his aging body. To complicate matters, he is tasked with training a young intern in the trucking business, but his fear of losing his job to the younger driver hinders the process.
Vicky's performance in the movie was undeniably powerful and absolutely captivating. It effectively conveys the loneliness Ghalib experienced in a profession requiring solitude. The film boldly explores cultural respect for the elderly while highlighting the tension between older and younger generations. It offers a genuine and intense portrayal of the human struggle to cope with loss, including the loss of a spouse, declining health, and the fear of losing one's job.
12. The Two Popes (2019) | Fernando Meirelles | English
Fernando Meirelles' The Two Popes is an adaptation of Anthony McCarten's 2017 play. Spearheaded by captivating performances from Anthony Hopkins and Jonathan Pryce, the film focuses on the dynamics between Pope Benedict (Hopkins) and Pope Francis (Pryce). Pope Francis presents a new progressive path for the Catholic Church, whereas Pope Benedict aligns himself with conservative theological views. The narrative follows these two men's impactful conversations as they strive to find common ground, despite their different backgrounds and perspectives.
McCarten and director Meirelles offer a multi-faceted portrayal of these two powerful men. The genuine and casual conversation between the two characters bursts the unnatural aura surrounding them and perceives their very human struggles. The men's horrific predicament in their past is elegantly evoked through the layered performances. The idiosyncratic behaviors of the two popes add to the film's funny quotient. In fact, the camaraderie between the two men makes the narrative feel like an understated buddy comedy.
11. Mother (2020) | Tatsushi Omori | Japanese
Tatsushi Omori's Mother deeply distresses us through the psychological cruelty on display. The film follows a young mother, Akiko (a fantastic Masami Nagasawa), who is unbelievably self-centered and emotionally abusive. She forgoes her responsibility and often tries manipulating the world around her for money. The innocent victim of Akiko's disgusting behavior is her little son, Shuhei (Sho Gunji). The boy remains a silent witness to his mother's various schemes, which include blackmailing a guy by accusing him of molesting Shuhei.
Akiko is a broken individual, and her toxic traits emotionally cripple her boy. Over the years, there are few hopeful notes where it feels Shuhei might escape the influence of his mother. Unfortunately, Akiko's toxic co-dependency never grants relief to the boy. Mother is a study of an extremely twisted individual and a tragic tale of childhood abuse. The shocking ending only makes us think more about the morbid mother-son relationship. "Is it wrong to love my mother?" Shuhei plaintively asks, and we are left to contemplate the difficult question.
10. The Power of the Dog (2021) | Jane Campion | English
Based on Thomas Savage's 1967 novel of the same name, Jane Campion's The Power of the Dog is a meditative drama exploring the themes of masculinity and repression. Set in the sprawling landscapes of 1920s rural Montana, the narrative follows a tough-as-nails rancher Phil (Benedict Cumberbatch), who feels indebted to illustrious cowboy Bronco Henry and is obsessed with the tradition of the lands. Phil's brother, George (Jesse Plemons), is the opposite of Phil, a dapper gentleman who falls in love with the widowed Rose (Kirsten Dunst). Rose moves in with her mild-mannered teenage son, Peter (Kodi Smit-McPhee), whose presence brings a change within Phil.
Ari Wegner's cinematography and Johnny Greenwood's mesmerizing score uplift the tension and drama in the character dynamics. Campion's masterful direction gracefully layers the narrative with robust metaphors. Almost all the performers brought their A-game, but Cumberbatch's ferocious screen presence was the most compelling. Eventually, the thrilling and thought-provoking climax will haunt its viewers.
9. Roma (2018) | Alfonso Cuarón | Spanish
Set in a quiet neighborhood of an upper-middle-class Mexican city during the 1970s, in the backdrop of the political upheaval of the Dirty War leading to social unrest, Roma brims with a personal crisis in the lives of our leading ladies.
At the center of the drama is a devoted nanny and housekeeper (first-time actress Yalitza Aparicio). Alfonso Cuaron layers the drama focusing on the subplot of the affluent lady in the house who is going through a crisis of her own.
Roma is a heartfelt story of two women belonging to different social and financial strata and struggling to keep it together amid personal tragedy, emotional turmoil, and political uprising. Shot in 65 mm and glorious black and white, Cuarón lets the camera glide inside the house as if it's a character, keenly observing the family dynamics and piecing together their quotidian lives. It's lyrical and heartbreaking.
8. On Body and Soul (2017) | Ildikó Enyedi | Hungarian
As the title indicates, On Body and Soul presents the connection between the prosaic and mystical, the real and metaphysical. Hungarian filmmaker Ildiko Enyedi's Golden Bear award-winning film tells a simple love story about two odd yet likable individuals. They meet as strangers while working in an abattoir. Maria (Alexandra Borbely) is the plant's new quality inspector, whereas Endre (Geza Morcsanyi) is the abbatoir's manager. Soon, they discover that they have a shared connection. They realize they share the same dream, meeting each other in the forest as deers. However, connecting in the real world is difficult as they are sensitive, shy individuals, and Maria's perfectionism indicates that she might be on the autism spectrum.
Director Enyedi beautifully plays with themes of isolation and yearning, making us feel the total emotional weight of Endre and Maria's tentative relationship. Overall, On Body and Soul offers a delightful movie experience as Enyedi intricately draws out the two central characters without employing conventional narrative methods.
7. My Happy Family (2017) | Nana Ekvtimishvili, Simon Gross | Georgian
Netflix has taken steps to expand its reach into the lesser-known state of Georgia by producing one of the best movies that has unfortunately received little recognition.  Nana Ekvtimishvili and Simon Gross (director of In Bloom) explore the inner dynamics of the bourgeois Georgian family in the backdrop of religious and cultural dogma. "My Happy Family" follows a teacher named Manana (Ia Shugliashvili), who lives elbow to elbow in her Tbilisi apartment with a multi-generational family.
Manana is so entangled in her family that she feels the burden of losing herself in it. It reaches a tipping point when she has no say in her birthday party, which she doesn't want to celebrate. When she turns 52, she moves out of the apartment to live alone in a rented apartment, away from the family.
Nana and Simon layer the narrative that constantly switches between Manana introspecting her newfound freedom and dealing with the issues of her kids and the secret about her husband. Ia Shugliashvili embodies vulnerability through her piercing eyes in character. Ironically titled 'My Happy Family,' it's an affecting, thoughtful film that questions how much a woman can sacrifice herself for the family.
6. Private Life (2018) | Tamara Jenkins | English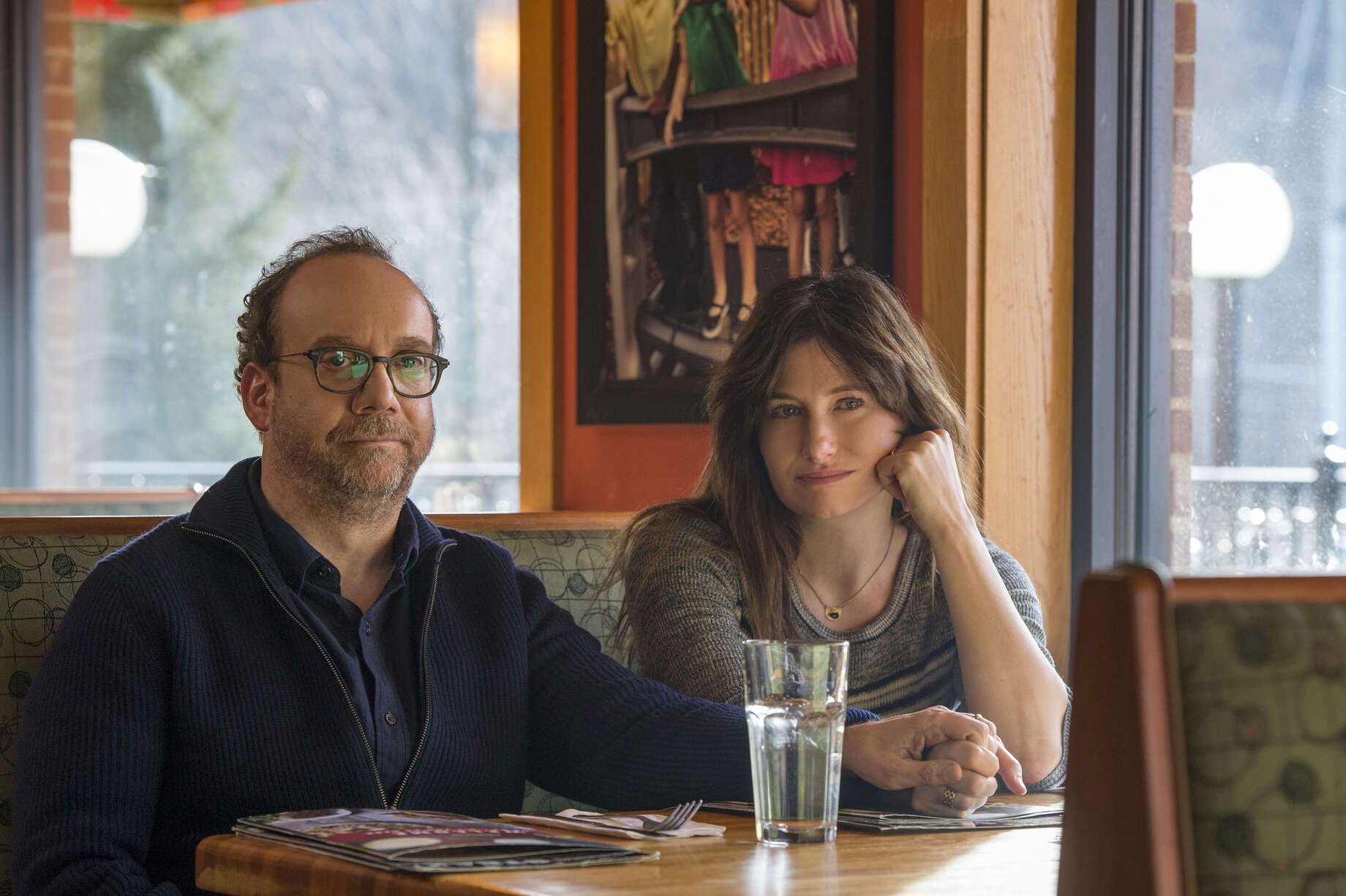 Tamara Jenkins's return to the director's chair after eleven of her bittersweet dramedy film. 'The Savages' deals with the family dynamics of estranged siblings with their father suffering from dementia, 'Private Life' is yet another winner where she mines the infertility crisis.
Embodying her tragic experience, 'Private Life' is an unflinchingly honest portrayal of a middle-aged couple desperately trying to have a baby. They have to go through an awkward, often hilarious, turn of events, which has a strong undertone of melancholy.
Kathryn Hahn, a New York literary author, and Paul Giamatti, a former off-Broadway theatre director, a couple in the throes of infertility, undergo a gamut of emotional troubles. As the fears and insecurities regarding having the child impact them, it starts showing cracks in their married life. It is the most well-written screenplay of the year that went unnoticed by Academy members.
5. Happy as Lazzaro (2018) | Alice Rohrwacher | Italian
Winner of the Best Screenplay award at Cannes Film Festival 2018, Alice Rorhwacher's 'Happy as Lazzaro' brims with the critique of social division and class dynamics within the sharecropping system and in the modern world. She layers the narrative with socio-economic exploitation, consumerist ideology, and classism shift in Italy, neatly wrapped up in magical realism that meets Italian neo-realism.
Often beguiling and heartwarming, the narrative never feels hefty and consuming for a film plotted around feudal paternalism and capitalist predation, largely due to the exceptionally crafted guileless lead character, Lazzaro. In the film, where everyone is exploiting someone, Lazzaro – a naive, duteous young boy who can not say 'no' – lies at the bottom of this exploitative pyramid. He becomes the personified figure of goodness that this world needs more than ever.
Happy as Lazzaro was part of our 15 Must-See Coming of Age films of 2018 List
4. Alles Ist Gut (2018) | Eva Trobisch | German
Netflix has rolled out several commercial, pop-corn German movies that are, as you guessed it right, really bad for their catalog, with the exception of Alles ist Gut. 'Alles ist Gut' aka 'All Good'/'All is well' is a languorously paced and artfully restrained work, set narrative around a sexual assault scene. Janne (Aenne Schwarz) faces a financial crisis that propels her to shift to the countryside. Janne, on her school reunion, runs into Martin (Hans Loew), who happens to be attending the same reunion. Martin plans to crash at Janne's place after drinking heavily.
What starts off as a casual flirt turns into a violent makeout leading to rape. What Trobisch does with the disturbing moment is intriguing as he dislodges all the cliches and stereotypes surrounding the horrendous event. Janne's numb emotional pulse offers a platform for Trobisch to construct a layered drama probing deep into the psychological conundrum around it.
Trobisch uses observational language to examine Janne. Her approach to the complex subject is intimate and elementary, hence it strikes much deeper in the conscience of the audience.
3. Sunday's Illness (2018) | Ramón Salazar | Spanish
Ramón Salazar's cynical estranged family drama slyly deviates from the textbook narrative around a dysfunctional family and probes deeper into the non-existent relationship of an estranged mother and daughter confronting each other in a remote forest home.
The mother – Anabel (Susi Sánchez), abandoned her daughter – Chiara (Bárbara Lennie), at the age of eight from a previous marriage. One day, Chiara shows up at the mansion. Anabel lives comfortably, asking to live with her for ten days.
Descended from Bergman's universe of questioning the human condition and with the spirit of Antonioni, Ramon Salazar's Sunday's Illness is a fascinating but sublime psychological drama that consists of two of the greatest performances.
The minimalistic-storybook visuals are transcendental, often merged with a narrative that gets murkier as the plot thickens. The film plays out like a disquieting thriller and has arguably one of the most shocking endings.
One of the Best Original Netflix Movies, Sunday's Illness, is part of the 25 Best Non-English Movies of 2018 List.
2. Marriage Story (2019) | Noah Baumbach | English
One of the leading champions of the mumblecore moment, Noah Baumbach, has popularized this subgenre and smartly carved a niche for himself. His characters display a range of vulnerabilities and emotional deftness in the pursuit of success and towering ambition. And Marriage Story is another testament to his complex character writing and unfeigned moments of a family going through a crisis.
He blends in the real-life stories of failed marriages and the unpleasantness of divorce with humor and tragedy; Marriage Story feels genuinely terrifying for how close to the real world the characters are. Noah Baumbach reimagines Kramer vs. Kramer having the soul of Woody Allen's writing, but still, it's very much Baumbach's film.
Noah incisively investigates what makes the marriage work in the first place and explicitly observes the absurdities and ugliness of it falling apart. Adam Driver gives a performance of a lifetime in this intimately nuanced and complex character as a theatre director, balancing his career and personal life. And the film leaves with a pertinent question – if marriage is a step towards divorce, is divorce an end of a relationship?
1. The Irishman (2019) | Martin Scorsese | English
The Irishman was one of Martin Scorsese's passion projects. It's based on the 2004 narrative non-fiction book I Heard You Paint Houses by Charles Brandt. The three-and-a-half-hour epic gangster narrative was initially set up at Paramount Pictures. But the increasing budget (due to digital de-aging effects) and the film's running time eventually pushed Scorsese toward Netflix. After watching this sprawling and mesmerizing character drama, one could only scoff at traditional studios considering projects like Irishman as a risky financial investment.
The Irishman is far removed from the glamour and glitz of the gangster world depicted in Scorsese's Goodfellas (1990) and Casino (1995). Here we follow Robert De Niro's Frank Sheeran, a mafia footsoldier of boss Russell Buffalino (Joe Pesci). Frank's friendship with union boss Jimmy Hoffa (Al Pacino), his betrayals, and his wages of sin makes up for the narrative's emotional core. Scorsese majestically approaches this crime-ridden tale through a melancholic and meditative tone. Overall, The Irishman is a spellbinding achievement from one of the essential American filmmakers.