Noah Baumbach has a knack for presenting richly absurd characters dipping them in a bewildering puddle of reality, adding tee-spoons of screwball comedy that relinquish on their way to tell odd stories about hyper-talkative characters. His films have underlying themes that pose coming-of-age elements, greatly powered by people trying to find themselves but first understanding the fact that they need to find themselves. Noah has developed into a famed indie director who usually works with people he greatly trusts.
From his collaborations with his friends in films like Kicking & Screaming to Ben Stiller's confused witticism in Greenberg to his latest successful tryst with real-life partner Greta Gerwig, Baumbach has come a long way. Celebrating the release of Marriage Story, I have ranked Noah Baumbach's movies from least favorite to the best:
12. Highball (1997) 
While boasting an impressive cast, Noah Baumbach's Highball was rightly disowned. When you see the film, you see sparks of humor that fizzes out with the characters sitting on various couches, talking randomness. Highball is about a young couple's tryst to build up a social life. The film revolves around three parties thrown in the house throughout the year and examines the various confusions, changes, and weirdness that happens in their lives.
This is a film that Noah Baumbach decided to disown, knowing that the final product would fall on its face, quite literally. Directed under the name Ernie Fusco, the two greatest takeaways from Highball are: Noah Baumbach dresses up as Adolf Hitler to a Halloween party & if someone out there has been named Felix, you've just got yourself the most annoying birthday song ever!
11. Mr. Jealousy (1997) 
Mr. Jealousy is a film about an array of characters who are old enough to be fathers and mothers but are still behind this shell of not growing up. Their weird obsessions with the significant other or the activities that might concern them are the sole reason. Noah Baumbach's magnifying glass works through  Lester (Eric Stoltz), who has always been the jealous kind. Since he was 15 years old and his first girlfriend cheated on him, Lester can't trust the girl in question completely. Him being a substitute teacher while struggling to write something that might make him 'someone' just fuels his intent.
Mr. Jealousy is about every single one of us when we go to extremes in our relationships. Where love turns into obsession and a slight change in the narrative of life puts us on a pedestal. Mr. Jealousy looks and sounds like a perfect comedy where the characters can move a story with their mere eruption of energy, and sadly, it works vice-versa in this case. Soon the fumes go down, and the characters become caricatures who find genre pathways to reach a well-known conclusion.
10. White Noise (2022)

Despite featuring crazy characters with even weirder motivations, Noah Baumbach's filmography has been a semi-realistic yarn that still allowed his stories to co-exist along with their more natural inclinations. With White Noise, the American director takes a major leap by trying to adapt the unfilmable and beloved Don DeLillo novel of the same name.
Set in the 1980s and following the life of Jack Gladney – a professor of "Hitler studies" and his family, who all live in a distracting sense of systematic chaos (a hidden dysfunctionality of you may), the story kicks in when a doomed air hazard occurs near their residence in Ohio. They are forced to flee in a hurry.
Now, White Noise uses the absurdity of DeLillo's novel and presents it almost in the same way. However, the translation cannot balance that weirdness with the gentle and swift-paced Baumach-ness we have come to love. It's a grand gesture from the director – making a film that completely inhabits and expands on the fear of death that constantly hangs upon us. Still, the wild swings that he takes through his narrative turns don't always fall square and lead us into an exasperating experience. 
9. Margot at the Wedding (2007) 
The characters in Noah Baumbach's Margot at the Wedding are so despicable that you want them to crawl into a ditch and die. But there's a strangeness in the stale and straight-faced humor that still makes you survive them and be interested in their side of the story. While Baumbach doesn't necessarily bring out what he intends to, the way he has studied and shown these characters makes you seamlessly adore his effort.
Much like his semi-autobiographical film 'Squid and the Whale', in Margot at the Wedding, Baumbach puts a family under a microscope, discovering every despicable and peculiar array of things that form them to be human, or say, semi-human. Baumbach may not be one of the greatest filmmakers that's out there, but his understanding of people and their life is applause-worthy. What's even more appreciative of his craft is the way he effortlessly makes those people slip into his way of showing their perspective.
8. Greenberg (2010) 
Plagued by his neurotic tendencies, Greenberg is about Roger Greenberg (Ben Stiller), A man who moves to LA after a nervous breakdown. It's impossible to look at Baumbach's film without thinking about Paul Thomas Anderson's 'Punch Drunk Love,' which also had a neurotic loser as its centerpiece. While the latter is a more charming and convincing film, Greenberg has its perks too.
Firstly, it has Ben Stiller probably doing the best he has ever done where he breathes life into this character of a man living in his past memories only to retreat his hands from having a better present and future — also featuring the first of many collaborations between Baumbach and Greta Gerwig, who plays a woman without a sense of self. Lost in the apathy of existing in the best, said way. There's a terrible ache of a lonesome person that has been presented with arranged comedic capers that it's impossible to look away.
7. Kicking and Screaming (1995) 
There's so much energy in Noah Baumbach's first feature film that it sometimes feels like firing philosophy on full-throttle. Kicking and Screaming might just be a Linklater film that he never made — surrounding itself with a group of college graduates who seem to be stuck in a bubble. They aren't ready to leave their lives as college students just yet. The film is about the Kick that life gives you when you are on the road to real life. When shambling, long conversations about alcohol and girls seem like fading ideas. There are smart, intellectual people at the center of Noah's film.
People who are well-read sometimes too well-read to completely encapsulate into your brains. Yet their ideas about life are real, their problems are real, and their way of facing, or rather avoiding the 'facing', feels real. To sum up, Kicking and Screaming, I'd say: There is no story in the film. But it's about a bunch of graduates living another year on their campus and trying to find their own stories. Features smart and dumb conversations that flow through various educational campuses, where people are aware and unaware as to where their life is leading.
6. The Meyerowitz Stories (2017)
Like any Noah Baumbach film, the depth and profoundness of the emotions peel off very slowly. On the surface level, the film is just a series of disjointed, hyperactive, and mostly angry selections of scattered memories of the Meyerowitz family after they visit the aging artist & familial patriarch Harold (Dustin Hoffman). Exploring family dynamics, Baumbach successfully investigates what makes and breaks a family. Powered by brilliant performances, especially the one by Adam Sandler, The Meyerowitz Stories finds greatness in its characters.
5. While We're Young (2015)
Age is a funny thing. You usually don't understand when it's time to be serious and when to be childish. In Baumbach's While We're Young, we see Josh (Ben Stiller) & Cornelia (Naomi Watts), a 40-something couple getting confused about the 'act your age' phenomenon. They see their friends having kids but are still ready to have a hipster lifestyle. Their own enigma meets the eye of a younger couple who seems to be having more fun than they should. Initially surprised by their energy, Josh & Cornelia are instantly sucked into a lifestyle they have always craved to have deep inside.
What follows is a witty, poignant tale where Baumbach somehow puts himself in Josh's shoes, a filmmaker who is not confident enough to fumble around with the ideas in his head and the newfound love for life. There's also a significant eye for noticing things & differences between the so-called hipster generation and the older generation. While wisdom & zappy attitude collides together, the mashup that comes out has an effect that lasts. 
4. Mistress America (2015) 
Mistress America is an incredibly charming, fast-paced oddball comedy about people who are surrounded by failure. It's interesting how Noah manages to show the failing nature of his characters in such a subtle manner.
While Mistress America is mostly about Brooke (Greta Gerwig), whose ambitions and authenticity get muddled up in the disorienting world of New York City, it is also about Tracy (Lola Kirk), who never seems to stop to look around at the various things she is failing at. It's a retrospective on the life of two women trying their best to grasp upon the moving ground, learning to accept and understand each other and themselves in the process.
3. The Squid and The Whale (2005)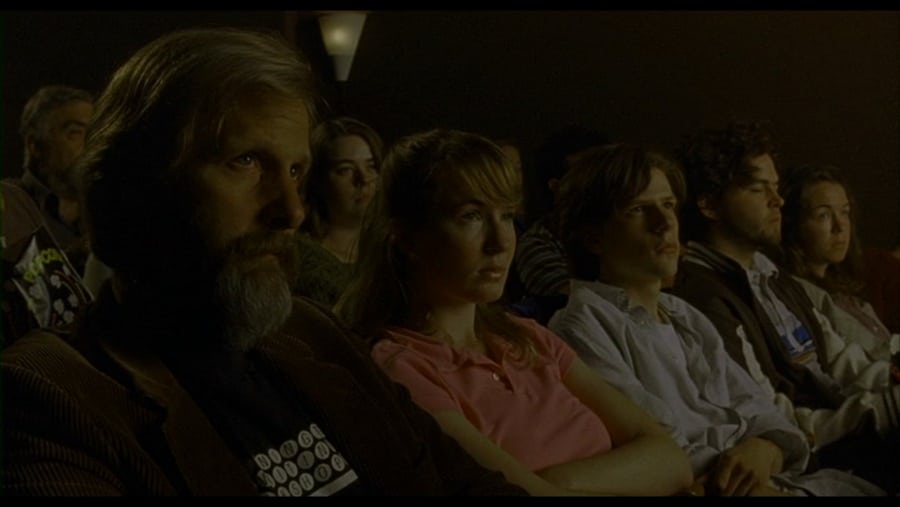 In one of the most painfully funny scenes in The Squid in The Whale, Bernard Berkman's (Jeff Daniels) elder son Walt Berkman (Jesse Eisenberg) plays Pink Floyd's 'Hey You' for an audience claiming the song to be his own. In another, the younger son (12 years old) drinks beer while talking to his brother. These are mere examples of how subtle and accomplished Noah Baumbach's film is. The acidic flow of witty humor just makes this dysfunctional family tale about two writers at the center even more effective.
While most filmmakers claim their films to be personal memoirs, The Squid and the Whale is a semi-autobiographical take on Noah Baumbach's own life. Where his parents were Novelists and critics, respectively. Filled with character moments that completely replicate life in its most fucked-up form, The Squid in the Whale is a work of an independent filmmaker at the top of his game.
2. Marriage Story (2019)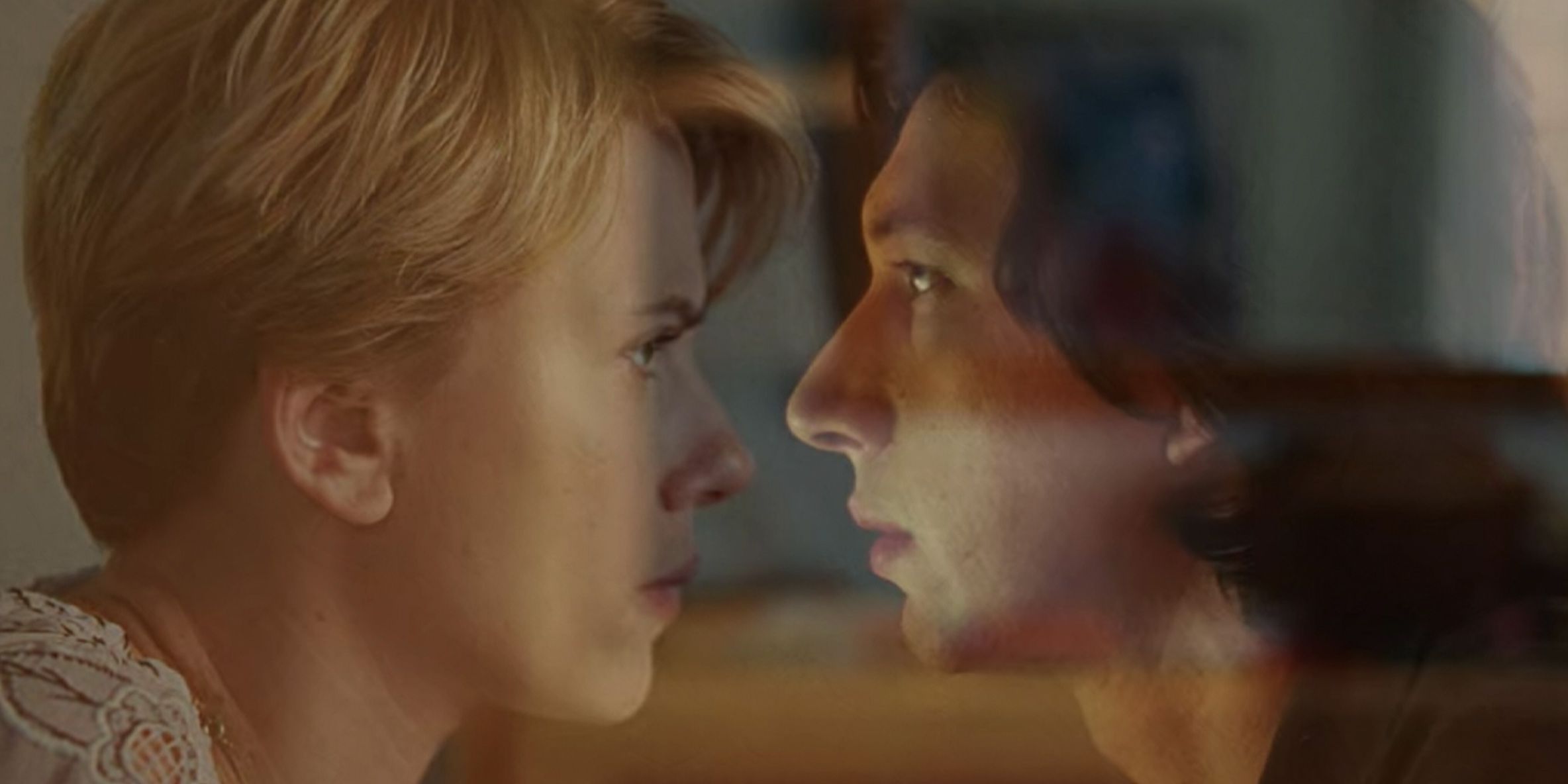 Probably the most personal and mature Baumbach has ever been. His 2019 Netflix feature is a dramedy that is so beautiful that you wish the two people who drive it may never drift apart. You want them to make it work. You want to understand what really goes into the entire process of knowing what made two people let go of each other even when they love each other the same way they did when they first met. Contrary to its title, the film is not about two people coming together but about going apart. This rich, detailed, and intimate character study is also a beautiful love story. There are no villains here. Even the lawyers who are fighting their respective cases are real people doing their jobs.
With sharp writing that is both funny and heartbreaking, Baumbach manages to do a Woody Allen-esque spin on a story really dear to him, making him one of the greatest American directors working today. There are also two impeccably investing performances at the center of Marriage Story by both Adam Driver and Scarlett Johansson, who both showcase the extremes of what a relationship can do to people.
1. Frances Ha (2013)
Drenched in monochrome and full of hyperactive, hilariously melancholic undertones, Noah Baumbach's Frances Ha is a charmingly beautiful investigation of a woman stuck in her undateable, can't-pay-the-rent while not-being-able-to-be-a-real-person phase.
This mumblecore comedy about Frances (Greta Gerwig), which she also co-wrote, is a dancing wreck that never makes you sad, a stumbling, bittersweet ball of mush, and a film that never keeps its guard down. I personally am in love with the central character. A woman who can't really figure out when she needs to leave her shell and start growing up. Much like everyone in this world, she just wants to go on, even when she is bombarded by the various bitchy details that life brings to your mailbox every now and then.