Everyone saw films that surfaced well on whatever platform their boat sailed to. But there were some rather unfamiliar films that never saw the light of the day. These films need your instant attention, here goes our list of top 25 criminally underrated films of 2016:
25. Paradise | Director: Andrei Konchalovsky
Switching between semi-documentary style film-making where the three principal characters speak their conscious mind directly to camera statements and the dramatic real world; painting the Holocaust drama through the sombre monochromatic lens that has a gloomy and tender aesthetic appeal throughout, Andrei Konchalovsky's 'Paradise (Rai)' is an aching tale of love in despair and imminent loss.
A Russian immigrant Olga (Vysotskaya) is thrown into a brutal concentration camp for harboring two Jew kids, where she meets SS officer -Helmut (Christian Clauss) – who happens to be an old flame. Helmut is drawn towards Olga to rekindle their lost romance, which acts as a redeeming factor for him, but he gets embroiled in delusional pride which comes off soon when he tastes immorality flowing through his fellow officers.
24. Homo Sapiens | Director: Nikolaus Geyrhalter
Homo Sapiens is a no-dialogue documentary-drama that captures the gradual arousing eerie tension of the abandoned places on the static camera where nothing happens. The successive, extraordinary images that seem like post-apocalyptic scenes have a melancholic vibe that never ceases to ease. These pictures of abandoned places running for 90 mins might not sound promising for a feature film, but the Austrian director, Nikolaus Geyrhalter's, offers an immersive but fragile experience to see how the large constructed places without human beings transform into a surreal experience of a shallow & mysterious world. As strange and absurd the images play out on the screen, the sound of the film is, even creepier. The birds are chirping, the water dripping, a clutter of machines banging into each other, and the wind blowing, and stridulation of insects are the prevalent sounds you hear throughout the film that has a very sinistral effect- almost supernatural.
23. Complexity of Happiness | Director:  Gianni Zanasi
The Complexity Of Happiness focuses on distinctive characters who are trapped unconsciously in their self-created cocoon filled with remorse and regrets in the hope of redeeming themselves, someday. And no, it does not preach how to subdue it, or crawl past the thing holding you back and seek happiness; no one can do that.  Screen-writer & director, Gianni Zanasi, instead gives us characters who are broken like us and tamed by a conscious human effort to make things work in their favor despite their heart not into it. The film presents an astute look at how humans themselves are accountable for their acute suffering, in a comedic tone with the quite perfectly synced soundtracks that aid the narration,  fused together with the style & substance.
Read the complete review here.
22. Little Sister | Director: Zach Clark
With undeniable grace, gentleness & lack of sympathy, Zach Clark's Little Sister is a tale of second chances, acceptance, self-worth, broken family, and understanding. There's a lot the films wishes to grasp, (the proceedings related to Obama's presidential election to be specific) but it only greatly succeeds with its disapproving eye of reconnecting with the world. Clark's films feature an unapologetic tone throughout. Which makes it kind of original in the way it deals with things. Zach Clark's vision of a girl building up a broken world in around 6 days while coming of age in the process, is not too neat but still gracefully done.
21. Closet Monster | Director: Stephen Dunn
The 27 Years old Canadian Director Stephen Dunn takes an old coming of age genre and bends it with a twist that is propelled by internalized angst of the leading protagonist. Oscar's life is shaped by the two childhood events that constantly haunt him. He is a passionate make-up artist who is uncertain about his future, discovering his sexuality, and finding solace in his only friend Gemma & talking hamster. Now, it may sound regular coming-of-age film, but Dunn does more to it by offering the ambiguity to the character and the film that clearly speaks volume about our own personal life and its struggle. Like life, every twist in the film is uncertain and the intensity of uncertainty magnifies when the focus shifts to the relationship between Oscar and his abusive father. The ingenious cinematographer Bobby Shore impeccably uses the camera to paint the city with Oscar's brooding incertitude about life and passion. 'Closet Monster' has one of the best use of the music this year and it perfectly amalgamates with the psyche of Oscar giving the film a new dimension.
20. Little Men | Director: Ira Sachs
'Little Men' reminded me of Asgar Farhadi's body of work. And that's a rare thing. Devoid of cliches, the film is character driven that bases itself on intrinsic habitat rather than glossy aesthetics. Ira Sachs gives characters their own breathing room and let them grow on their own temperament rather than carving the tale around them. Mr. Sachs quite intelligently intertwines lives of two teenage and adults seamlessly. He observes these little characters in the big city trying to adjust to their shifting nature of emotional quotient. He never gives any opportunity to either judge adults harshly for their selfish nature or render them enough sympathy to root for them. He let viewers role-play and decide on their own. Little Men is a heartbreaking work of staggering genius.
19. High Rise | Director: Ben Wheatley.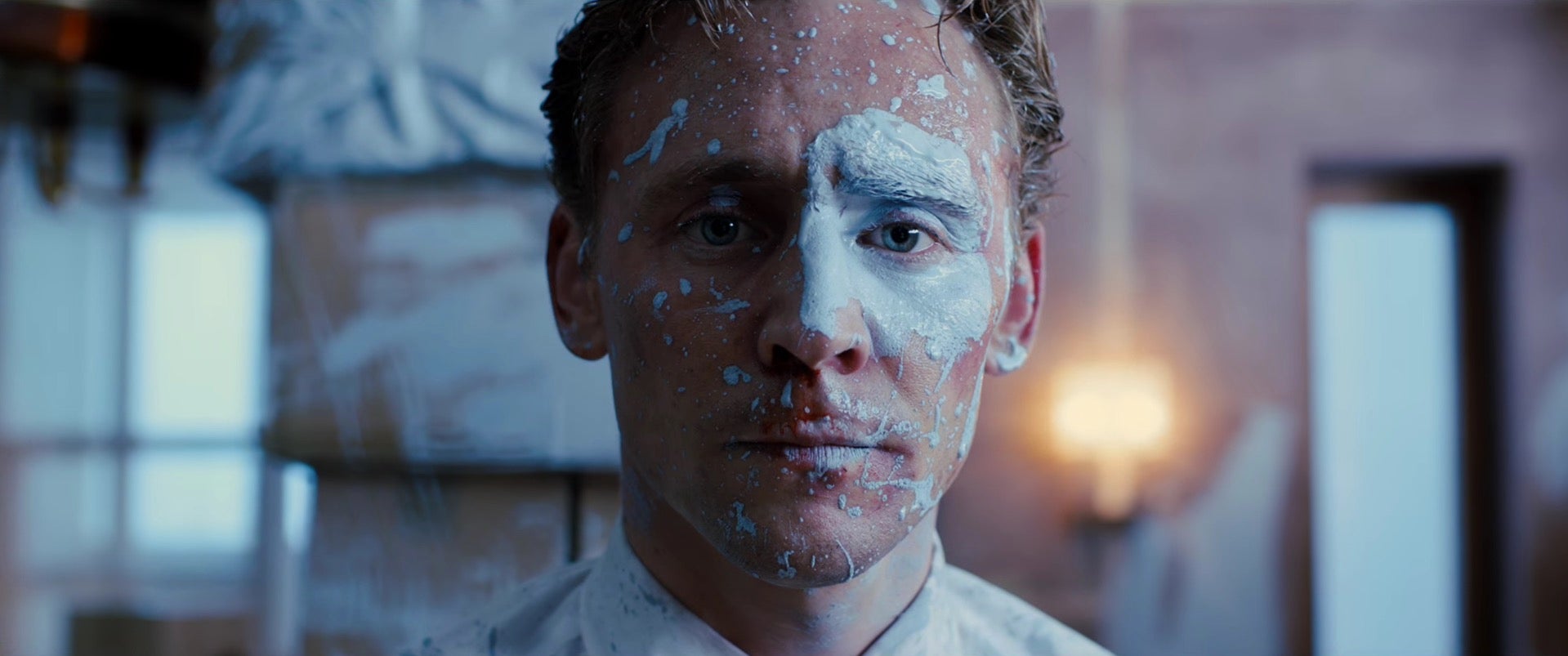 Whenever you feel you've figured out Ben Wheatley's High-Rise, it pushes more boundaries & tells you more and more about the hierarchy we are living in. It's really tough to go along with the weirdness that surrounds Wheatley's film that plays like an orgy in the world of possibilities. But there's so much to grasp here that even when things slide off your fist it doesn't really matter much.
18. Midnight Special | Director: Jeff Nichols
Pretty much like Take Shelter, that used fear to commute about marriage, Nichols's 4th film simulates fear-faith together and blends in a father's worry to take his child to the safest possible allegory. Nichols's film is so restrained in its convictions that the mystery that piles up in Alton's sight would never have a fitting end. But the ambiguity that we saw in Take Shelter, follows us here when we see the world through Micheal Shannon's eyes. A father who doesn't really know what his child is, but a father who knows that his duty is to keep his child safe; even if he turns out to be Superman's soul brother. Midnight Special is a parable that pays tribute to fathers, to lovers and to people who wish to witness a miracle; even when the results have a devastating follow-up.
17. Certain Women | Director: Kelly Reichardt
The narrative in Kelly Reichardt's Certain Women moves at snail pace observing every little step in the lives of women who go on with their daily routine. It's an incredibly subtle, real and eloquent drama about ordinary people doing ordinary things to survive life. While two tales in Kelly's Reichardt's film feel thinly plotted, the real focus is not the script at all. It's a tale of people who are not defined by their actions or success but by just being there.  With terrific performances all around, Kelly Reichardt's soul aim is investing her time into the life of people who don't do things to rain havoc but to go on with their existence which lies in the simple, poetic silences that are shared while sitting in front of one another, horsing around or driving through.