Top 25 Criminally Underrated Films Of 2016
16. A Bigger Splash | Director: LUCA GUADAGNINO
A Bigger Splash is a hard film to get into. While the basic setup is reminiscent to a Woody Allen picture, the absurdity, and craftsmanship of Luca Guadagnino's film insures that you end up calling it an original piece of work. The fierce, staggering camera-work that zooms into everything takes your eyes off the real threat at bay. A Bigger Splash is a psycho-sexual, understated – character study of four people splashing desires, temptations, and helplessness on each other's face. Guddangnino's film has absolutely brilliant performances at its center. Tilda expresses all her feelings through her eyes and expressions, and Ralph embodies this character of a person who is good to have around, but just for a little while. However, the film doesn't recede with it's retelling of what exactly is the point that Gudangnino is trying to put forward; Is it about these shallow characters trying their best to keep themselves from mingling into one another? Is it about the breakdown of psychic abilities when one tries to re-enter the 'danger territory'? Or is it about a teenage girl who wishes to impress everyone who thinks she's just another little girl? Or is it about nothing at all?
15. Louder than Bombs | Director: Joachim Trier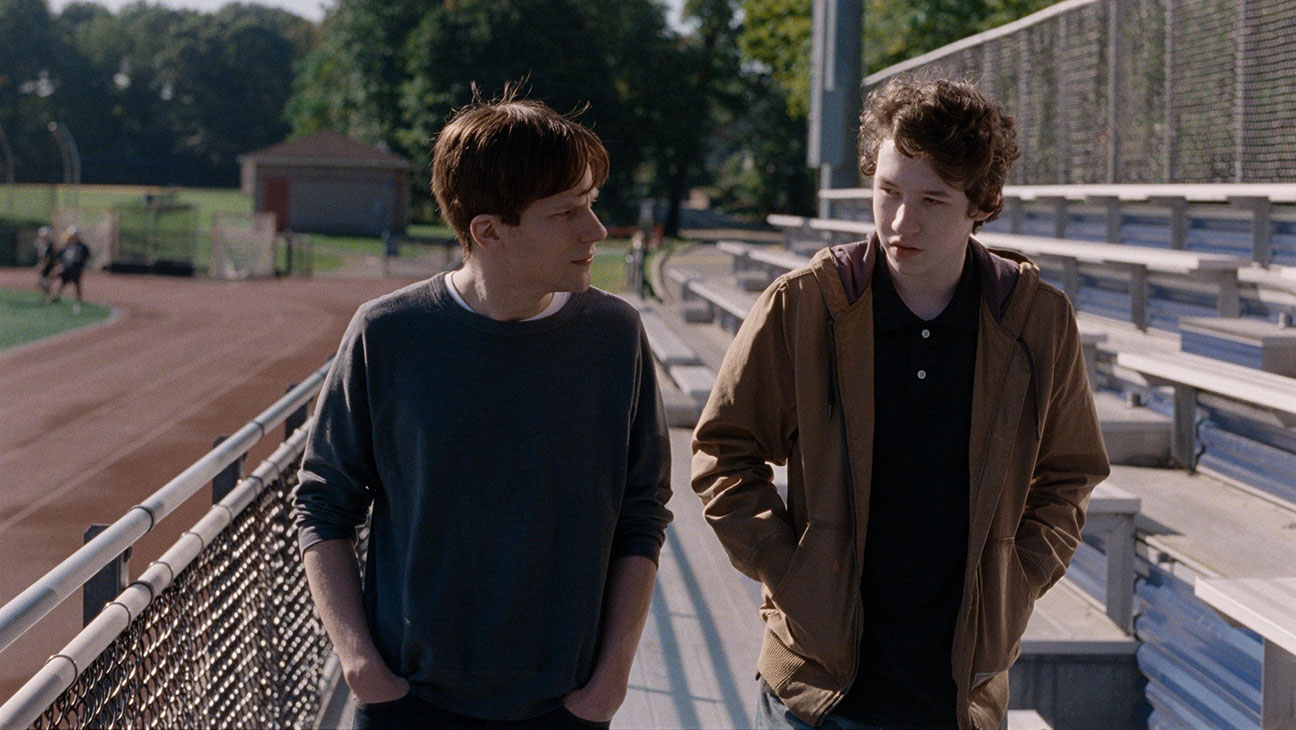 We surround ourselves with people we love. We need to see them even though we walk half way across the world, we see things in them that might reminiscent our own being and yet we feel completely alone. There are possibilities at large & they might never actually form into something bigger but there are always visual flexible images that might plug & unplug our console as we try to fight life, live a new & mostly just be there. Louder Than Bombs is an interesting take on the various mundane issues that associate with grief & its results; where liars, lie, cheaters cheat & writers just try to find their way into that one stupid girl's heart.
14. The Innocents | Director: Anne Fontaine

Cinematographer Caroline Champetier's enthralling visuals inadvertently conceals the agonizing tale of nuns who were savagely violated by Soviet Army. What started as a story of nun in the throes of labor, gradually it descends into the story of inexpressible horrors that will shook your soul and give a scar that will not soon be healed. Anne Fontaine has slightly fictionalized the real events, recounted in notes by Madeleine Pauliac, a Red Cross doctor after the extensive research done sitting in two Benedictine convents.
13. Blue Jay | Director: Alexandre Lehmann
Alexandre Lehmann's Blue Jay is a lovely, melancholic stroll down the love that coulda, shoulda, woulda. Shot in beautiful black & white Blue Jay works because of the charming and elusive chemistry between Mark Duplass & Sarah Paulson. They make the long lost couple feel real & genuine while the dialogues evoke nostalgia that makes and instant connection. Blue Jay is about interactions, shared histories and those few moments of guilt that remain with us forever.
12. Smoke and Mirrors | 
Director:
Alberto Rodríguez Librero
Alberto Rodriguez of 'Marshland' fame returns to celluloid with a sleek and engaging espionage thriller bolstered with heart throbbing, retro music based on a true story of mid-1990s Spanish political corruption scandal that helped to bring down the country's Socialist government in 1996. An ex-secret agent, part-mercenary, part-businessman is framed by his government who goes into hiding until Commissioner of Police offers him a deal to safeguard embezzled money. Dazzling with colorful characters, and bravura performance by Eduard Fernández as a sly, smart and crooked spy, Smoke and Mirrors is a perfect blend of arthouse cinema with commercial elements that don't disrespect its targeted audience.
11. Behemoth | 
Director:
Zhao Liang
Paradise, Paradise
How to build you?
"Ask Corporations," Paradise replied.
Burn the souls of poor. Pluck their dreams, and strangle. Dehumanise.
Roast the skin in mines and leave ugly scars. Dehumanise.
And the Paradise is ready.
Maverick Chinese docu-film-maker Zhao Liang has an incredible eye to 'beautifully' capture the human suffering due to the rapid growth of industrialization. Alternately switching between lush green landscape (Paradise) and burnt, ugly grey mountain cut open for mining (Paradise Lost), Zhao's poetic narration is intensified by frequently punctuating it with surreal images of a naked human lying in fetal form. As close as we can get to see how Paradise is Lost visually.
10. I, OLGA HEPNAROVÁ | DIRECTOR: PETR KAZDA, TOMÁS WEINREB.
I, Olga Hepnarová chronicles the life of Olga. A 22-year-old who mowed down eight strangers on a Prague sidewalk in 1973. Drenched in beautiful frames that evoke isolation and silent trauma, I, Olga Hepnarova is a brilliant re-telling of the life of a troubled teenager who just wished to be left alone. The way the directors subtly investigate the psychological aspect of Olga's character is applause worthy. It both manages to make the viewers sympathetic and never seems to sensationalize a criminal activity that is supposedly the center of the film.
9. Take Me To the river  | Director: Matt Sobel
You can't stop yourself reminiscing Thomas Vinterberg's intense & unsettling Danish drama 'The Hunt (Jagten)' once you are 15 mins into writer-director Matt Sobel's confident debut feature 'Take me to the river'. Matt's writing and direction exude control over every frame in the film. He knows how to play with characters effectively to create the mystery and when to open his cards. Even when the scene looks superfluous like a field of an unceasing sunflower field, it manages to create an eerie atmosphere. At one time, even the silence starts pinching you.