10 Great Films You Can Watch On Netflix Right Now – Part 1
While the American Netflix has a varied number of interesting choices that you as an audience can make it becomes extremely difficult to do the same when it comes to Netflix India. While a lot of people are always on the lookout for new movies to watch on Netflix, there are some older films that miss the attention they deserve. The aim of this series of lists is to help you pick out the gems out of the big stinking heap of mediocrity. 
1. I, Daniel Blake [2016] | Director: Ken Loach
Ken Loach's "I, Daniel Blake" breaks you with every passing minute. In this incredibly subtle & beautiful drama, Ken Loach presents the struggle & sadness that the British working class goes through. There's a scene in Loach's film where a girl (also a mother) breaks down in a food bank because she hasn't eaten in days to fill the bellies of her children. It's a beautifully understated scene where Loach brings out utterly heartbreaking human emotions in people and his viewers alike.
2. Mad Max: Fury Road [2015] | Director: George Miller
Mad Max: Fury Road is the only film ever to have a guy playing an electric guitar in a post-apocalyptic wasteland turned into a horrific war zone. George Miller's newest entry in his franchise of madness is as insane and berserk as it can be. Boosted with soul-pounding, rib-cracking and blood-infusing action Fury Road is unlike anything you have ever seen. If someone decides to make a list of the biggest badasses in movie history, Charlize Theron as the fearless Furiosa will definitely find a spot somewhere near the top.
 3. Aankhon Dekhi [2013] | Director: Rajat Kapoor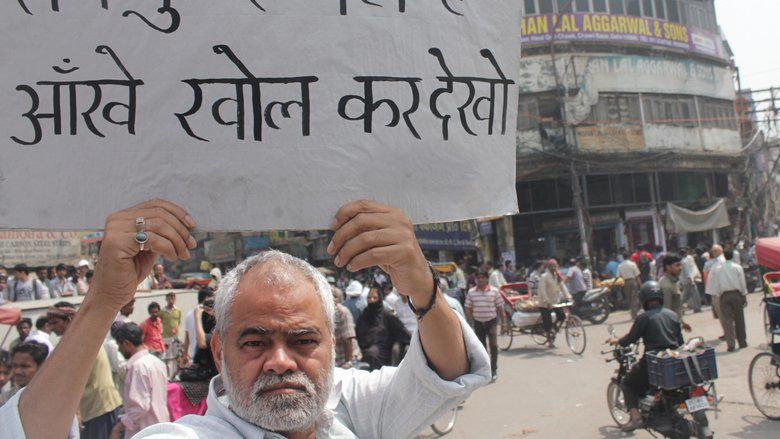 How often does it happen that the things you have heard turn out to be true? Isn't it better to witness things with your own eyes to really understand the beauty or the ugliness that defines it? Rajat Kapoor's "Aankhon Dekhi" is a gem that needs to be witnessed with your own set of eyes because it's seldom seen that a film means absolutely the same for everyone. It's a film that doesn't shy away from asking questions and seeking the answers on its own.  Packed with a nuanced, heart-touching performance from Sanjay Mishra, Aankhon Dekhi should be consumed with its strange philosophy and principles. A minimalist endeavour that's worth flying into.
4. Okja [2017] | Director: Bong Joon-ho
For all the environmental and political allusions, "Okja" works foremost as a touching tale of a smart girl and her beloved pet. Like every other coming-of-age tale, Mija tries to make sense of a dreadful world where bad things happen to gentle and good creatures. She learns that if money is at the root of this frightening atmosphere, it can also prevent some evils from happening. A film isn't the perfect tool to change the world. But, films like "Okja" provides spectacular humane core to see what we already know in a different context.
5. Fantastic

Mr.

Fox [2009] | Director: Wes Anderson
A wildly funny animated feature from Wes Anderson – the master of whimsy. One that will not only entertain the kids but is infused with enough in-jokes that sneak into the heads of the adults. With an eye for uncanny detailing and shot compositions, Anderson devices a sly story of a Fox trying to make things work. 
6. The Similars [2015] | Director: Isaac Ezban 
Isaac Ezban's "The Similars" (A.K.A "Los Parecidos") is shot in absolutely relishing grainy imagery of the 60s. Being a sort of tribute to The Twilight Zone and classic campy horror films, the film features glowing blood flow as people stop accepting the physical transformation that their bodies are having. If the title isn't a hint enough, I'd go ahead and say that as the film progresses, the 8 people in the film slowly transform into the same guy with lots of facial hair. Who is making this transformation? Well, you should watch it and find out. The Similars also feels like the love child of someone who has seen the aliens in way too many comic books. The lost child of insanity lurks in every corner of The Similars.
7. The King of Comedy [1983] | Director: Martin Scorsese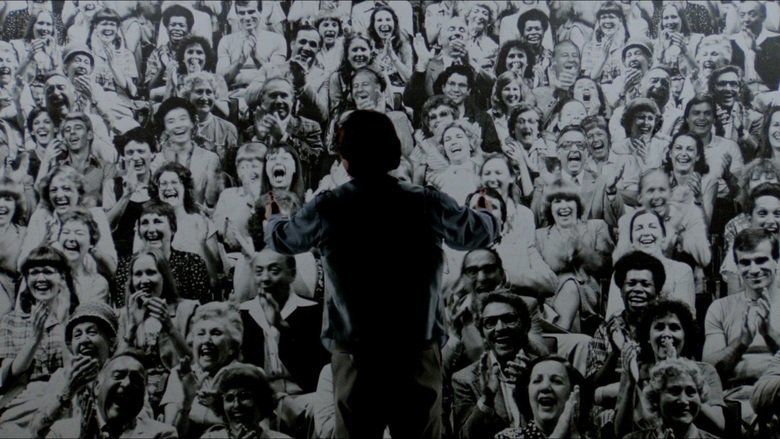 Featuring one of the greatest and underappreciated performance by Robert De Niro, Martin Scorsese's "The King Of Comedy" is an indecisive masterpiece. Focusing it's wry, irritating tone on a Rupert Pumpkin – a disturbed and psychotic man, the film examines the vile nature of showmanship. 
8. The Garden Of Words [2013] | Director: Makoto Shinkai
In the heart of Tokyo there is a garden where a naive aspiring shoemaker meets a mysterious lady only on rainy mornings. Perhaps no other movie has captured the essence of rain better than Makoto's "Garden of Words." Rain is apparent in almost every frame of this spectacular anime, and it's not there just to create striking images, it serves as connecting tissue. It's about thunder clap that ignites the spark of passion and dissolves the invisible barrier between ever blossoming adolescence and towering skyscrapers of adulthood. Rain speaks of emotions that words cannot describe. Maybe that's why, deep down, we never want rainy days to end.
9. American Psycho [2000] | Director: Mary Harron
"American Psycho" is a paradox within itself. It's as much a heart wrenching depressing satire about the fall from grace of humanity, as it's a laugh out loud subversive black comedy riot. It is the pinnacle of madness. Never has the lust to simply kill, just for the pleasure of it, narrated so furiously and extravagantly. Never has a movie been so indulgent in petty sexism and lofty materialism, that the central character steps out of his shiny shell to be what he really is: a horribly ugly crab feeding on the misery and pains of humanity. And never has violence been so gratuitously amusing.
10. God Bless America [2012] | Director: Bobcat Goldthwait
Frank is mad. He is mad at the world that has turned into a soap opera in itself. The world where people are stupider than their family dog & where everything and everyone is so awfully disinteresting that you wish to kill them all. Frank is a replication of each and every one of us. A nihilistic, loner who decides that he has had it with the world. "God Bless America" is a representation of the American Downfall. A funny, black comedy that serves as a satire when the protagonists goes on a killing spree. Inspired from Joel Schumacher's triumphant anti-hero from "Falling Down", "God Bless America" serves its purpose with bullets and blood. 
P.S: Some of them might have been deleted from the Netflix Catalogue.