"A Death in the Gunj" is an apt title that raises an occult curiosity which compels us to examine each character closely and probe their subtle behavioral changes, in a way to seek an obvious answer, and possible repercussion(s) of their every action.
Actor turned director and screenwriter, Konkana Sen Sharma, opens her debut film with a scene that apparently reminds you of "Reservoir Dogs" & "Pulp Fiction" car trunk scene. A singular shot from inside the car trunk capturing  Nandan (Gulshan Devaiya) and Brian (Jim Sarbh) trying to adjust the unexplained dead body in a car trunk, just outside the morgue. Then the film rewinds a week back to show each day leading up to this ghastly event.Not only does it multiply the anxiousness but also sets the tone of the film.
You start observing things cautiously and expect worst at the slightest hint of something going awry.
Konkana Sen Sharma smartly fiddles with your mind. She takes advantage of the opening scene and the title and infects our brains with suspicion around every little thing that could prove fatal. Like reckless bike riding after being drunk, picking old rifles for target practice, CGI wolf, a girl who goes missing, the dark closed rooms, and worse of all: the ever-changing moral force of human emotions and simmering pensive tension. Gradually, somberness creeps inside and mystery keeps you at the edge.
The characters are sketched patiently and they develop with time in this slow-burning & melancholic drama. Bonnie (Tillotama) and Nandan are happily married with the 8-year-old daughter named Tani (Arya Sharma). They are visiting Nandan's parents in a small town of  McCluskieganj in Jharkhand along with Nandan's reserved cousin Shutu (Vikrant Massey).
The character of Shutu is a driving force in the film. He is sensitive and fragile who is looking for matured emotional resonance. Trying hard to fit himself in the group of grownups gathered in the house, he is given the job of babysitting Tani. Tani and Sutu develop a beautiful relationship, and for the most part of it, Tani becomes an anchor for Shutu's profound emotional baggage without him sharing deep scars.
Lack or say his inability to come as a strong person for his age makes him a soft target. The game of spirit calling – shot terrifically – instills fear in Shutu that ultimately makes him vulnerable. Nandan's extrovert and alpha male friend Vikram (Ranvir Shorey) leaves no opportunity to bully Sutu. He is loud, control freak who nurtures ego more than relationships. The gradual progression of the tension between them takes shape of a violent fight in the field of Kabbadi that fractures Shutu's confidence but garners him some sympathy.
The gradual progression of the tension between them takes shape of a violent fight in the field of Kabbadi that fractures Shutu's confidence but garners him some sympathy.
But Shutu is not looking for any empathy. He is not consciously trying to mold himself and chain free to adulthood, but he is fascinated by the dynamics of adults around him. He takes a wistful glance at seductress Mimi (Kalki Koechlin). He is reluctant at first to join any game, but eventually, give in to taste a life for himself.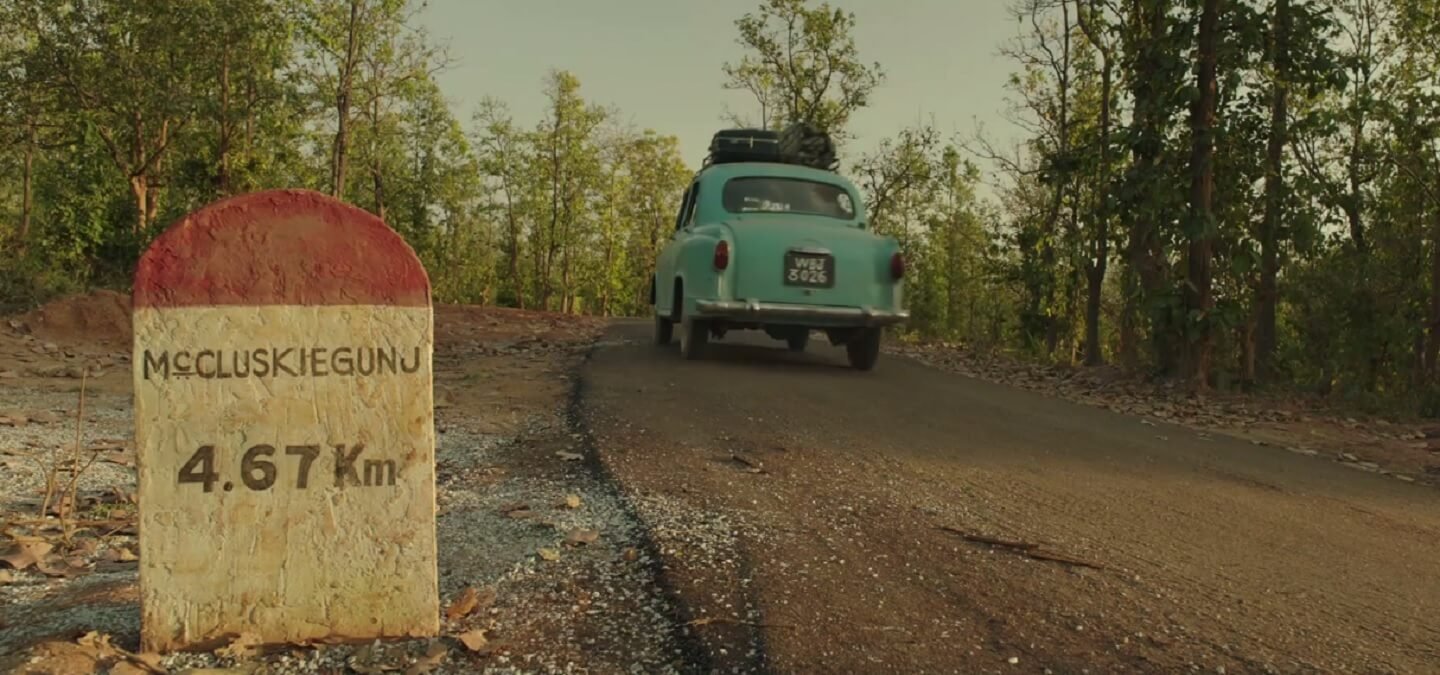 Mimi is a sharp manipulator, who looks to rekindle sexual intimacy with newly wed Vikram. The sexual tension quite evidently exists whenever Mimi and Vikram are in the same room. Mimi comes as an alpha female. She manages to toy with Shutu to make Vikram jealous.  The only redundant character is Brian (Jim Sarbh), which eventually turns into one of the flaws. He is there for sake of it, adds no value to the thin plot.
Charminar cigarettes, audio-tape, bell bottom pants, chetak bike,  manual gear below the steering, vintage clothes: the retro set up of  'A Death in the Gunj' has a brooding atmosphere wrapped in persistent melancholy that stays in every frame, like a dust particle in the air.  Even with minor flaws, the film is a brave effort by Konkana Sen Sharma to look at family dynamics while taking a microscopic look an introvert individual grieving over the loss of his father and failure in exams.
★★★1/2