The 15 Best Indian Films of 2016
The 15 Best Indian Films of 2016
"WHAT IS MEANT TO HAPPEN, HAPPENS. NO ONE HAS ANY CONTROL OVER IT. SO IT'S BETTER TO JUST BE HAPPY, ISN'T IT?"
Indian cinema has been experimenting a lot in recent years and has been quite successful so far. New actors and directors have made their presence felt. Importantly, audiences are opening up to new ideas, experiment in narration, though it goes horribly wrong in some cases. Films like Kismath (Malayalam), Waiting (Hindi), Dhanak (Hindi), Sairat (Marathi) paved the path for films having simple narration & characters rooted in the real world. These films were driven by characters played by non-superstars.
 Honourable Mention : Kismath (Malayalam) , Waiting (Hindi) , Kali (Malayalam), Phobia (Hindi), Action Hero Biju. 
Comment your thoughts on the list. How many films have you seen from the list?
15. The Violin Player | Hindi | Drama
The Violin Player is an intense drama about a brooding artist at its center looking for an opportunity to showcase his talent. The writer & director, Bauddhayan Mukherji,  very smartly captures the paranoia of the struggling violin player inside his eroded four walled shabby house in the opening scene.  The film is layered if you see beyond the mystery about a shady director asking the violin player to follow him for his first ever solo performance. What is even more interesting that the solo violin piece itself forms the emotional catharsis of a sincere artist & a lost man.  
14.  Pelli Choopulu | Telugu | Romantic Drama
Telugu film industry has been churning out nasty commercial films having unrealistic characters and amplified drama for any normal humans to handle, and objectifying the women in every other film is the worst part. Pelli Choopulu flips the above two thing that is synonym to Telugu films and serves us a feel good romantic film that has empathetic characters having real life problems. Prashant is a dreamer and aspires to be a chef but his father has a different plan for him, Chitra is a strong headed woman who thinks practically. When they cross the path accidentally, they learn about life and dreams from each other. You know how the film will end but the characters are written from a heart of commoner, and you fall for them, you root for them, you just want them to be happy. A simple film that addresses issues with & around arrange marriages, and how it crushes dreams and aspiration of a person.  
13. Kammatti Paadam | Malayalam | Crime Drama
Eranakulam's green lush is gradually turned into a land of crime & alcohol cartel for political and personal mileage.  Kammattipaadam's  quite smartly handles the emotional pathos of friendship put to the test midst of the rise of crime where trust, love, and loyalty are hanging by a thin thread. The film has its own share of flaws, it has an incoherent screenplay but that is compensated by the strong performances of all the actors & some remarkable characterization that will be etched in mind for long. Rajeev Rai focuses on how people from the lower strata are reduced to a mere object in the hands of not so powerful men for their own agenda. How the elimination of such group has shaped the Ernakulam's underbelly.The film's narration is strongly supported by the soundtrack  & cinematography that evokes the sense of agony & anger. Vinayakan's performance is the highlight of the film. He has given one of the best performances of 2016.
12.  Kuttrame Thadanai | Tamil | Mystery Thriller
Kuttrame Thandanai has a smartly written narration that seems to be an ode to Dostoyevsky (Kuttrame Thandanai translates to Crime is Punishment) but it has the influence of Hitchcock's visual technique & claustrophobic mystery. The lead protagonist is a credit card overdue collection agent who is suffering from a tunnel vision. Director Manikandan vicariously puts us in the head of the protagonist and weaves the psychological crime drama around a murder in the shabby society. How our conscious choices under the critical circumstances -not under the moral radar – shape our life & how we can't escape the repercussions of it, forms the crux of the story.
11.  Pink | Hindi | Drama Thriller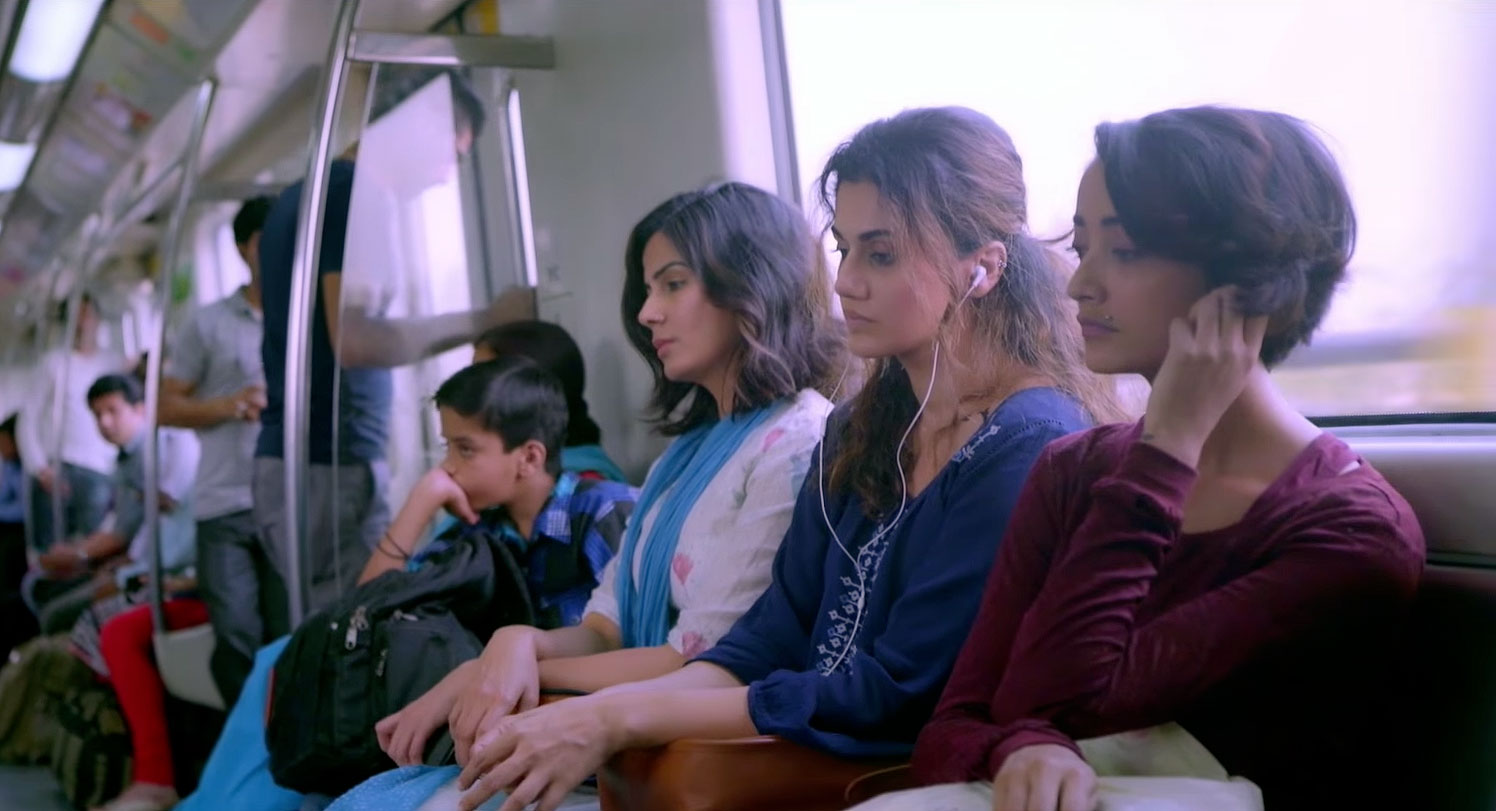 Pink is an intense courtroom drama that takes a microscopic look at the difference between consensual sex & molestation. It does so without any inhibition, preachiness, and glorifying feminism. The strength of 'Pink' lies in the way three female characters are written; anyone could relate with them and importantly, their problems are real. They don't feel like characters from a fiction film, instead, they seem like regular girls from our friend circle or neighbor or possibly our own relative. 'Pink' essentially raises some uncomfortable but factual questions about hypocritic modern society, without being overdramatic that most of the other films suffer in the similar genre.
10. Dangal | Hindi | Sports Drama
Nitesh Tiwari makes sure to fictionalized the drama that plays on audience's heartstring. The greatest strength of Dangal lies in its unabashed & natural performances by the entire cast and well-choreographed wrestling scenes that feel as real as if watching a live match. So even when the entire second half starts to falter and we clearly see the forced drama injected in the screenplay making it uneven & sometimes cringe-worthy, it is impossible to take your eyes off from the screen. The earnest performances by all the four girls keep you glued to your seat.