The 15 Best Indian Films of 2016
9. Maheshinte Prathikaaram | Malayalam | Drama
Malayalam Film industry have mastered the storytelling of a common man in day to day life, and Maheshinte Prathikaaram is the testament of it. The genius of the film lies in the fact that characters are driven by the commoner human conscience that renders the profound depth to the character and emotional thrust to the overall story. The lead protagonist, Mahesh -played effectively by Fahad Faasil- has his life going awry. It hits the rock bottom when Mahesh is hit by a loafer on the trivial issue which did not concern him in the first place. Mahesh vows not to wear slipper until he takes the revenge and beat that loafer. Maheshinte Prathikaaram relies more on the emotional stance of the characters rather than the story in itself.
8. Aligarh  | Hindi | Drama
"You people are so obsessed with the word 'Love'. At least try to understand love. It's a beautiful word. If you're making it sounds like a dirty word.. then I have a problem with this." Aligarh is an agonizing poetry in motion about love at its unadulterated form. It is anchored by prolific actor Manoj Bajpayee's devastating performance. The film revolves around how Dr. Siras life is torn apart when he is caught making love to a man, and his constant struggle against every naive person who does not understand his love.  It is a heartbreaking film that brings out the unconsciously obscured conservative mindset of the educated society, the fallacy of love, media's circus for the discussion.
7. Iraivi | Tamil | Drama
Iraivi is an unconventional feminist film where we see repercussions of three shoddy men doing things men do, on the three women. Though the entire narrative is driven by the three men in the film, it is still primarily a film about the females and them being a collateral damage.Iraivi features earth shattering performances all around. Specially Surya S.J. as Arul is a revelation. There's not a single wrong note that goes into his work. All his alcoholic shamblings, random fits of anger and high-pitched ramblings on how films are being treated make him one of the most likable and vulnerable of the characters.  Vijay Sethupathi as Michael is again brilliant. His fear, disappointments, and pain all feel real. Bobby Simha who won a National award for Subbharaj's Jigarthanda doesn't get much to do in the first half. But instantly shines in the second half. All the women including Anjali, Kamalinee Mukherjee, Pooja Devariya all prove why this film is about them and not the men in question.
6. Raman Raghav 2.0 | Hindi | Crime Thriller
There's a strange smile that appears on your face as you watch Ramanna dismantling his victims in Anurag Kashyap's Raman Raghav 2.0. It's not because Kashyap somehow magically manages to justify the mystifying murders in his film, nor because he tries to ground you into rooting for his killing machine, but because the film jabs at that side of a human brain which has violence and anarchy all over its surface. Raman Raghav 2.0 is dark, delirious and stylistically delicious. It doesn't leave any stone unturned and is a true Kashyap film in all measures.
5. Udta Punjab | Hindi | Crime Drama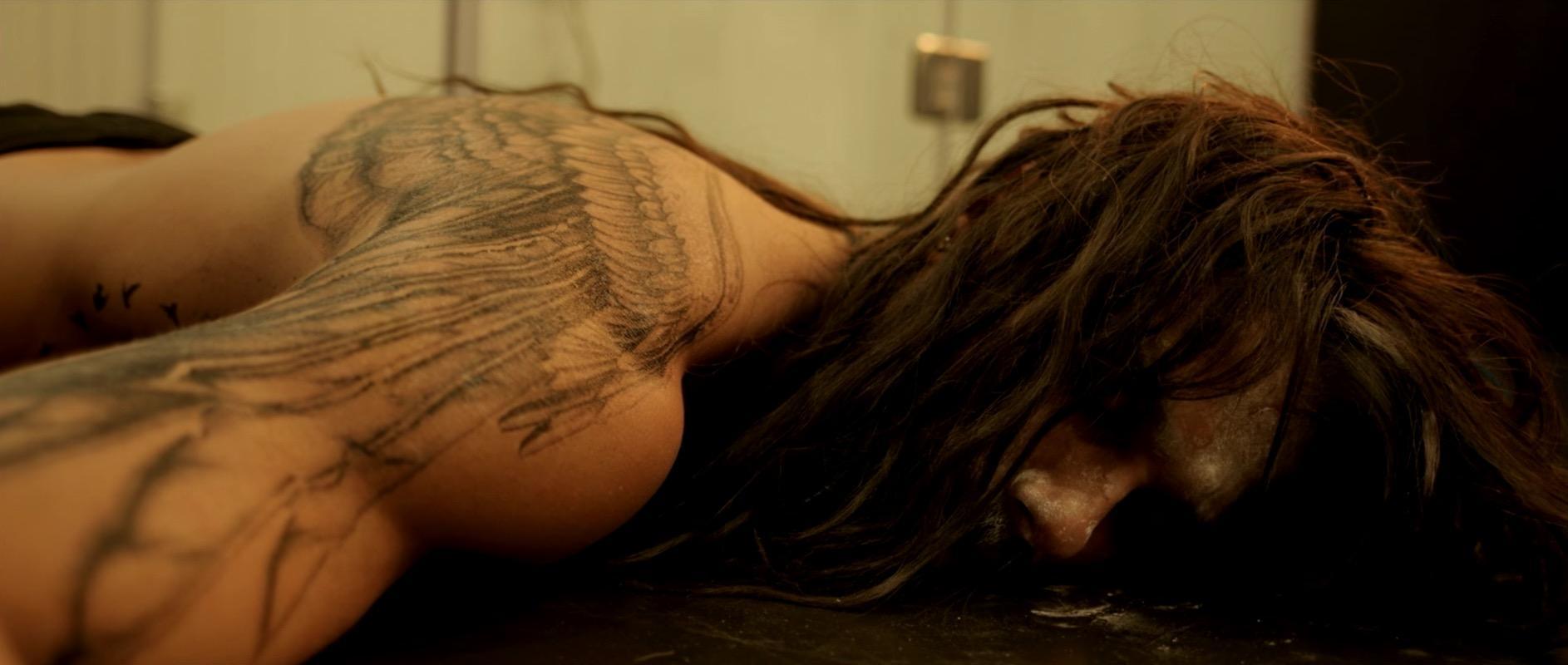 Set in the heartland of Punjab that is plagued with the rampant usage of drugs,  Abhishek Chaubey unflinching narrative takes a microscopic look at the entire drug epidemic. He weaves an engaging drama around the four divergent characters. The set condition in Punjab is desolating into one that doesn't seem to wake up from the overdose of snippets of drugs of all kinds and creeds. From people who work at general stores to rock stars who write involuntary anthems about how cool it is to intake worthless substances has gradually increased to a wholesome number. The film commutes on this very problem that is indecently ruining the youth of a state know as the land of the five rivers. But, the film is not just about the state or even the country. It is about a general idea which doesn't seem to help people in any way. The way Chaubey shows his vulnerable characters; some being forced to substance abuse, whilst some forcing themselves into it, makes it all the more authentic. 
PREVIOUS        

|

              NEXT