Revisiting Shyam Benegal's Welcome to Sajjanpur now made me realize how this 2008 sleeper hit had all the tropes of a 2020 Ayushmann Khurrana movie. A slice of life, a wholesome social satire set in the Hindi heartland with an ensemble of terrific actors from Ila Arun to Yashpal Sharma. It ventured into this space before this became a formula. Not a single element in the film seems dated even today because honestly little seems to have changed in the country. The film that plays out as a commentary on societal evils from patriarchy to transphobia to rural electoral politics to superstition seems as relevant today as it was 12 years back. Benegal, the high priest of Indian parallel cinema, who gave us strong rural India stories in Ankur, Manthan, Nishant, and many others here chooses a lighter take, one full of sarcasm & wit.
Set in the fictional "Sajjanpur", the film places Mahadev (Shreyas Talpade), the only graduate in this village, who owing to his own unemployment, takes to writing letters for his uneducated villagers. This is a clever choice that becomes the basis for the story ahead. We see the world through Mahadev as he interacts with customers who have their own quirks & are dealing with issues they want him to solve via his letters.
These involve – a compounder (Ravi Kissen) in love with the widowed daughter-in-law (Rajeshwari Sachdev) of a retired army officer; his own childhood loves Kamla (Amrita Rao) desperate to reach out to her long-gone husband who hasn't returned from Mumbai since 4 years; a corrupt landlord (Yashpal Sharma) whose wife is contesting elections in his name; a eunuch Munnibai (Ravi Jhankal) also contesting elections but vary of the constant threats from the landlord; and a worried mother (Ila Arun) looking for suitors for her ill-starred, outspoken daughter (Divya Dutta).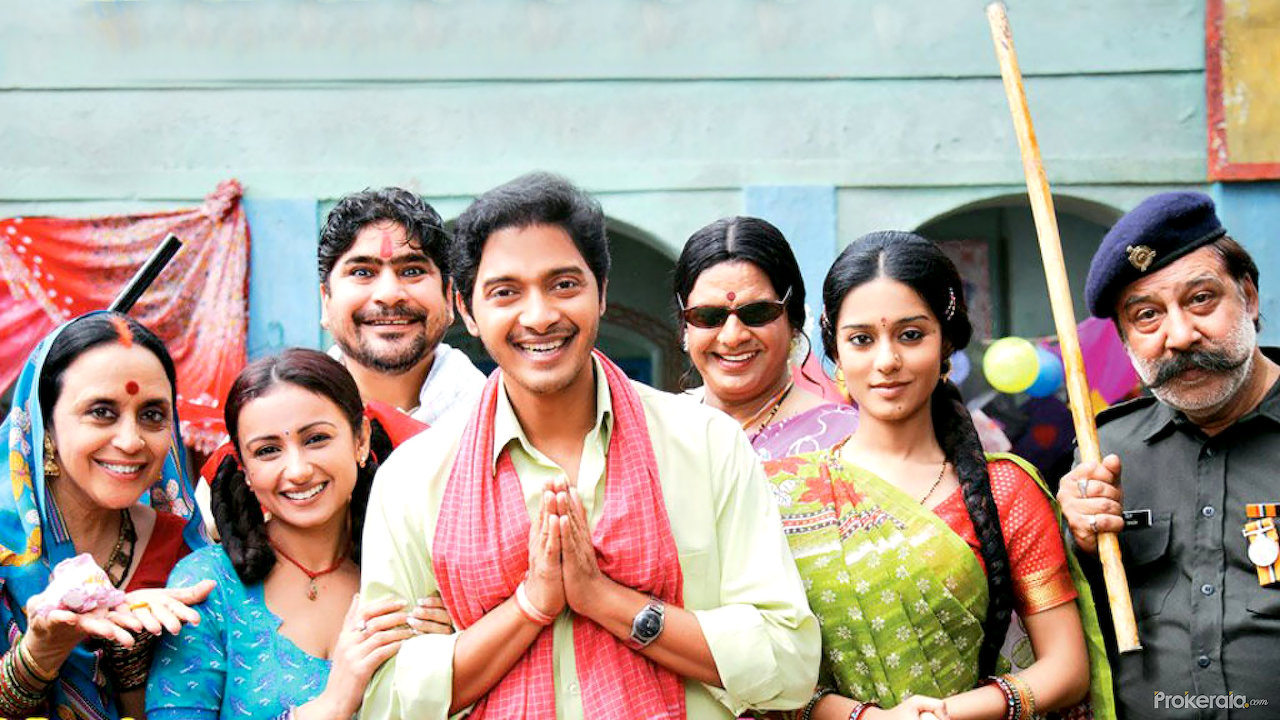 The conflicts are real, just like the characters and the world they inhabit. There's a breezy quality to the screenplay that, while giving us characters rooted in reality, also provides for a kind of escapism. For instance, for a coy, minimalist Kamla (Amrita Rao), there is also a loud, unabashed Vindhya (Divya Dutta) – both from the same milieu, but contrasting.
And it wouldn't be so, if not for the talented ensemble that Benegal managed to bring together. There isn't a single note any actor gets wrong & it's tough to say who owned the show. Ila Arun particularly, as Divya Dutta's hyper mother is a total hoot. Ravi Jhankal as Munnibai is extremely endearing and the innocence he brings to the character is heartwarming. The centuries of othering their community has faced is brought out in a single scene when she asks Mahadev to pen down a letter to the police asking for protection during his campaigning. Fearing for her life, she asks "Am I not a child of the same god who created you?" Like a lot of other things, this film is also a reminder of the immense potential of Shreyas Talpade who just needed better films. Mahadev acts as the voice of the other characters & the conscience of the viewer, and Talpade manages both with aplomb.
The narrative knits comedy & social commentary together, finding the sweet spot between parallel & mainstream cinema that paved the way for many others in the years to come. In the late 90s & early 2000s, heartland India meant badlands rife with lawlessness, violence & brutality. Prominent filmmakers gave us Bandit Queen, Gangajal, Omkara & the likes. Somewhere in between came Welcome to Sajjanpur and it quietly attempted to change the course. And in the past few years, it has taken an altogether new shape in the form of heartwarming family dramas & comedies from a Dum Laga Ke Haisha to Sui Dhaaga to Stree & many more.
In a film that deals with so many issues, it is very easy to lose the threads and not do justice to a few of them. However, the wholesome experience Benegal gives us makes sure that none of the threads is a trophy cause, just there to increase the film's "wokeness". Some of the song sequences might seem distracting but these are only minor hiccups in an otherwise rewarding experience. All in all, the one thing Welcome to Sajjanpur leaves you with, more than anything else is hope. Hope for an India that is more accepting, inclusive, rational, democratic & livable.
You can catch Welcome to Sajjanpur on Netflix