Here are the 10 films that made it to the 6th edition of our 'HOF-Men Recommend' Series. You can check out previous  editions at the end of this post.
1. Labour Of Love [2015] | Director: Aditya Vikram Sengupta | Runtime: 84 Minutes
With nods to a certain Wong Kar Wai and a few other prominent leaders of visual storytelling, Aditya Vikram Sengupta's debut feature film Labour Of Love is a dialogue-less film that shows a love story at the center of existential chaos. Set in Calcutta at the time of unavoidable recession, Labour of Love is a visual representation of circumstances. It's a richly textured ode to the love that can still be found in imprints, sacrifices and the unforeseeable surreal touches of the significant other. It's a beautiful film that talks about love in the most unconventional ways. It never collapses to fake aesthetics in order to revoke an unrealistic sense of belonging and hence becomes a film that should be truly treasured.
2. Other People [2016] | Director : Chris Kelly | Runtime : 95 Minutes
The plot is really not a fresh one but hats off to its unconventional writing and relatable, non-stereotypical characters which make it genuinely a poignant tale. It crams broader spectrum of emotions in the finest way possible over 95 mins of running time. Mother of three children, Molly Shannon's character Joanne is suffering from Cancer and film accounts her final days. The film plays out like a novel having interesting characters where each chapter is sometimes funny, sometimes lovely, sometimes sad, and occasionally flat out bore. Molly Shannon owns the film and how, Oh! wow. The strength of the film, other than it's spectacular writing in the first half and understated performances, lies in the fact that it never asks for pity from audiences.
3. Blood Simple [1984] | Director: Joel Coen | Runtime: 99 Minutes
Joel Coen's Blood Simple is a nightmare of a film. Not because it reaches new highs of the noir genre, but because everything that happens in the film seems out of place and yet every single action and every single move can't possibly be shown in any other way. Which brings us to the writing of this debut film that flows like liquid fuel in a classic car. One that that takes unpredictable turns to the highway of paranoia which soon turns into a grave – burying you alive.
4. La Sapienza [2014] | Director: Eugène Green | Runtime :  100 Minutes
Eugène Green's film 'La Sapienza' feels like Sorrentino's work which has lost touch of music n 'shimmering' beauty but very much profound in its philosophy, and strangely too beautiful to resist. The film perfectly blends the understated storytelling with cerebral literary themes and human emotions. Straight-faced, expressionless scholarly discussion about the architectural idols and architect leads to the unearthing of concealed emotions that leads to self-discovery of middle-aged architect Alexandre (Fabrizio Rongione).
Though it starts off quite slowly and may put you to sleep with its mundane storytelling method where characters stare into the camera, but by the end , it is a rewarding experience if you immerse yourself in the symmetrical beauty of the film.
5. Valhalla Rising [2009] | Director: Nicolas Winding Refn | Runtime :  93 Minutes
Since time immemorial, men has always sought the meaning of his existence. Haven't we always traversed the path which leads to God, a land where sins are exonerated and riches are abundant? And as folklore goes, haven't we inevitably got lost in this journey, every time we have tried?
I can't help but feel an overarching legend creeping its way from underneath the lush cinematography, bearing a tale of man's supreme urge to defy nature, decipher the enigma and make peace with his creator. There is a disturbing sense of strangeness, of discovering darkness and a complex allegorical structure which demands multiple viewings to grasp the totality of ambitions of Refn. With grandeur rising from black mud and majesty dripping from the gray skies, Valhalla Rising is a road to perdition – a course of damnation for passing of impenitent souls after death. It's a self-contained though muddled glory of man's eternal quest to unearth the veiled purpose of life.
6. Cheap Thrills [2013] | Director: E.L. Katz | Runtime :  85 Minutes
For once, let us peel off our masks and be savages. Let us all fall from grace and become barbaric. Or shred each and every iota of decency and let wilderness rule. Let us wear the proverbial crown of thorns and succumb to carnal pleasures. Let's prove to this race that divisions of society into classes is the singular most tragic misstep of human conscience. The intriguing premise is built to shock but what surprises one is its ability to eventually mesmerize by gruesome satire. Cheap Thrills made me flinch, wince, smirk and eventually marvel in cognizance of this dark allegory.
7. Submarine [2010] | Director: Richard Ayoade | Runtime :  97 Minutes
Do you remember the last pages of the notebooks you used to have in your teens? All those gibberish, all those random thoughts, heart emoticons and all? If anyone manages to take certain things out of those last pages and combine those skillfully into a story then that would look like this movie.
Based on the novel of the same name by Joe Dunthorne, Richard Ayoade's debut feature is a melancholic little film about a fifteen-year-old and what happens inside him. A mash-up of a parental problem, teenage love and fear of alienation, Submarine is a deeply moving honest movie which you should rather feel than watch. Alex Turner's now cult soundtrack and Craig Roberts's breakthrough performance make it even more memorable.
8. Our Little Sister [2016] | Director: Hirokazu Koreeda | Runtime :  128 Minutes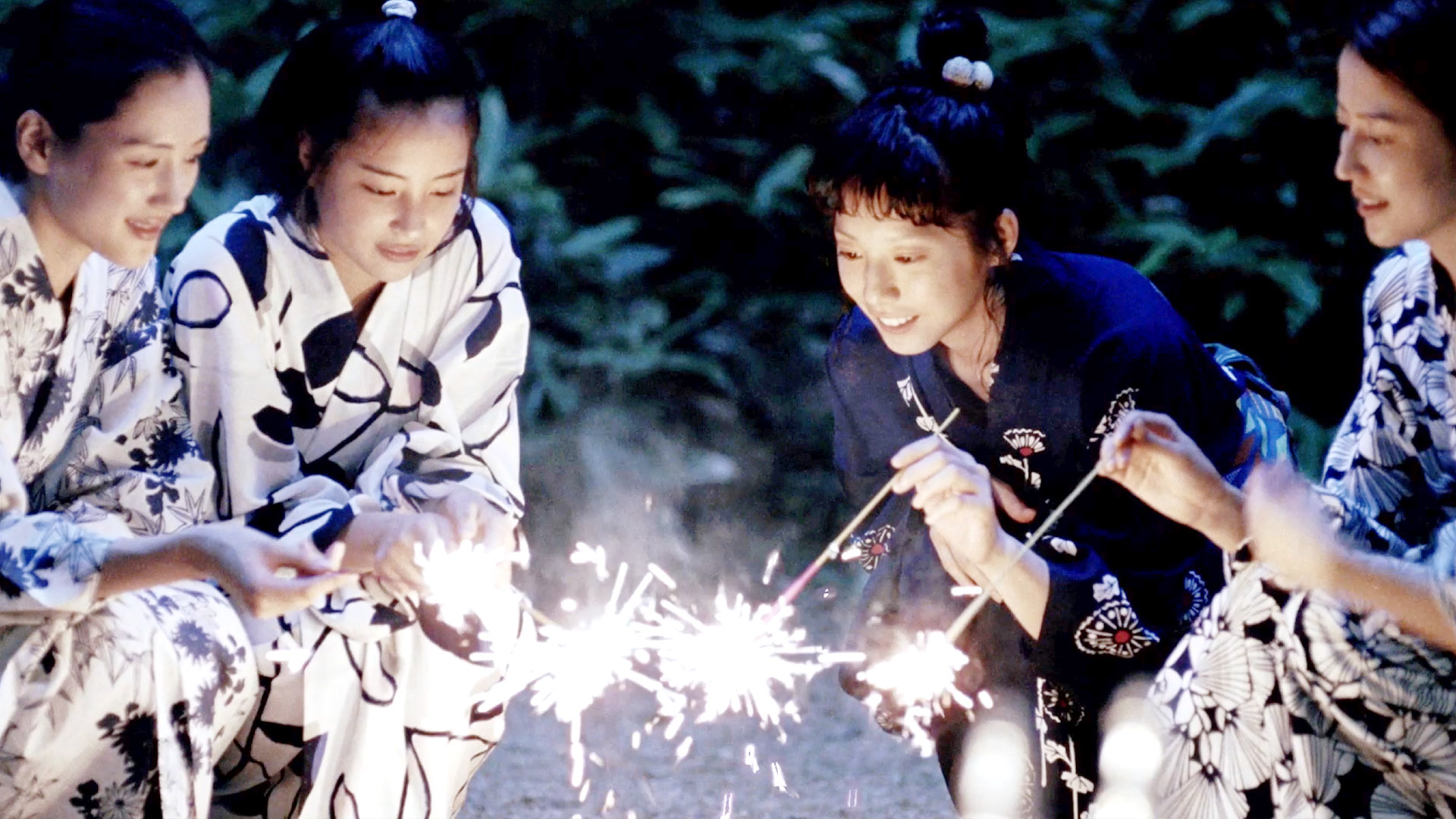 Our Little Sister is like a heartily-prepared big meal, consisting lots of dishes, all those cooked with utmost love and tenderness. Japanese director Hirokazu Koreeda has been making beautiful, relatable human drama films for a long time. Our Little Sister, Koreeda's one of the latest offerings is a standout film and one of the finest of his career. It is a movie about love, made with love and featuring totally adorable characters. A movie that shows the significance and necessity of bonding between siblings and how happiness can be found from it. Based on a popular Manga, this one is an extremely well written, superbly acted (Particularly great performance from Suzu Hirose) and brilliantly directed a masterpiece.
This is one of the best and most impactful human movies of the recent time which everyone should check out.
9. Throw Away Your Books, Rally in the Streets [1971] | Director: Shūji Terayama| Runtime: 137 Minutes
Terayama's psychedelic musical is a crowning jewel of Japanese new wave cinema. The film is as aggressive as its title, a stuttering statement of youth's angst in post-war Japan. It's hard to completely immerse in chaotic world of Terayama, it is like a teenage boy witnessing naked prostitute for the first time in his life. His greatest achievement lies in his method of capturing the chaos, using fractured narrative and acid images shot mostly in green and violet color filters. The film is about a stuttering football player and his dysfunctional family, a peeping tom father, a swindling grandmother and sister with sexual fetish for a bunny. It's a staggering commentary on counter-culture revolution, Japan's descent into materialism and the fear of loneliness.
10. Lessons of Darkness [1992] | Director: Werner Herzog | Runtime: 54 Minutes
Herzog is a mad genius, but there is a method to his madness. He is the man with uncompromising vision who doesn't look for validation. His obsession with nature compels him to venture into cold glaciers, blazing volcanoes, and fetid wilderness. As a result, he creates images never seen before on screen, images that can only exist in grandiose nature. This blazing documentary features some of the most remarkable aerial shots. Herzog presents a hellish landscape of Kuwait after Iraqi gulf war. The entire country is set ablaze, columns of fire rising among black smoke, rivers of oil reflecting terror of war, interviews from torture chambers. The consequences of war can be more horrifying than actual war.