20. Oblivion Verses
Director: Alireza Khatami
Country: France, Germany, Netherlands, Chile | Language: Spanish | Runtime: 92 Mins
Cast: Juan Margallo, Tomás del Estal, Manuel Morón
The elderly caretaker of a remote morgue possesses an impeccable memory for everything but names. He passes his days showing corpses to those searching for their lost ones and tending to his beloved plants. When protest in a nearby city breaks out and the militia covertly raids the morgue to hide civilian casualties, he discovers the body of an unknown young woman. Evoking memories of personal loss, he embarks on a magical odyssey to give her a proper burial with the help of a mystic gravedigger who collects stories of the dead, an old woman searching for her long-lost daughter, and a hearse driver.
19. The Third Murder

Director: Hirokazu Kore-Eda
Country: Japan | Language: Japanese | Runtime: 124 Mins
Cast: Masaharu Fukuyama, Kôji Yakusho, Isao Hashizume
Leading attorney Shigemori takes on the defense of murder-robbery suspect Misumi who served jail time for another murder 30 years ago. Shigemori's chances of winning the case seem low – his client freely admits his guilt, despite facing the death penalty if he is convicted. As he digs deeper into the case, as he hears the testimonies of the victim's family and Misumi himself, the once con dent Shigemori begins to doubt whether his client is the murderer after all.
18. On the Beach at Night Alone
Director: Hong Sangsoo
Country: South Korea | Language: Korean | Runtime: 101 Mins
Cast: Min-hee Kim, Young-hwa Seo, Jae-yeong Jeong
A foreign city. The actress Younghee, stressed by a relationship with a married man in Korea, has given up everything, as the least courtesy she can show her sincere heart. He has said he'll join her, but she mistrusts him. She eats at an acquaintance's home and goes to a sea. She asks her friend, whom she thinks does not understand: "Is he missing me now, like I miss him??" Gangneung, Korea. A few old friends. Things are awkward, they drink, and she decides to startle them. She acts aloof, then cruel, but they like it. Left alone, Younghee goes to the beach, where things inside her heart manifest themselves, then fade like mist. How important is love in one's life? Younghee wants to know.
17. On Body and Soul
Director: Ildikó Enyedi
Country: Hungary | Language: Hungarian | Runtime: 116 Mins
Cast: Géza Morcsányi, Alexandra Borbély, Zoltán Schneider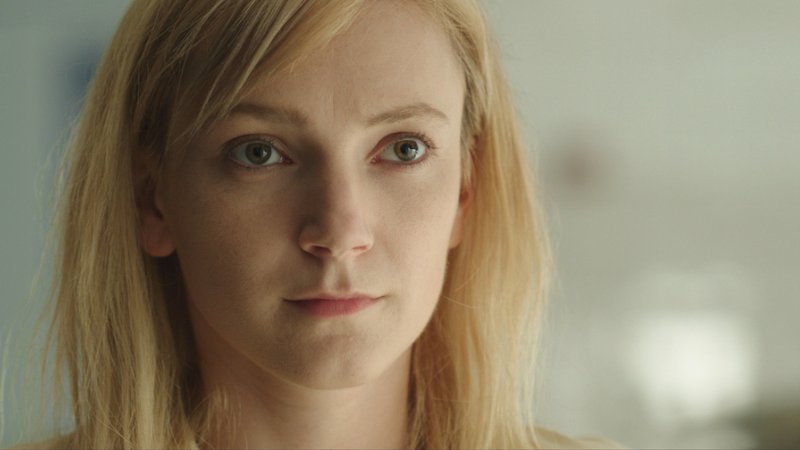 The director of an industrial slaughterhouse is suspicious about Maria, the new quality inspector sent by the authorities. Endre thinks she's pretty, but she's too formal and keeps too much to herself. He also thinks she's too tough on grading the beef carcass, but Maria sticks to her standards with the same focused order she tries to run her life. Two introverted people find out by pure chance that they share the same dream every night. They are puzzled, incredulous, a bit frightened. As they hesitantly accept this strange coincidence, they try to recreate in broad daylight what happens in their dream.
16. 24 Frames
Director: Abbas Kiarostami
Country: Iran, France | Language: English, Farsi | Runtime: 114 Mins
24 Frames is an experimental project made by filmmaker Abbas Kiarostami in the last three years of his life. It is a collection of 24 short four-and-a-half minutes films inspired by still images, including paintings and photographs.
Pages: 1 | 2 | 3 | 4 | 5 |