25 Must-See Films at the JIO MAMI Mumbai Film Festival, 2017
Fueled by every possible genre of cinematic independence, the Mumbai Film Festival is here again. It is that time of the year when every single cinema lover like us gets mad at their respective bosses to attend this grand event in Mumbai. A place where people not only see films but celebrate films. They wait in queues and gossip about their love for films. A place which is more home that you make it out to be. Like a yearly ritual, we wait for this week of cinematic wonders and ever enlightening storms. And while every single one of us believes in watching as many films as possible, time binds us to a bare minimum.
Here are 25 films that should not be missed at 19th Jio MAMI Mumbai Film Festival With Star:
25. A Gentle Creature
Director: Sergei Loznitsa
Country: Ukraine | Language: Russian | Runtime: 143 Mins
Cast: Vasilina Makovtseva, Liya Akhedzhakova, Valeriu Andriutã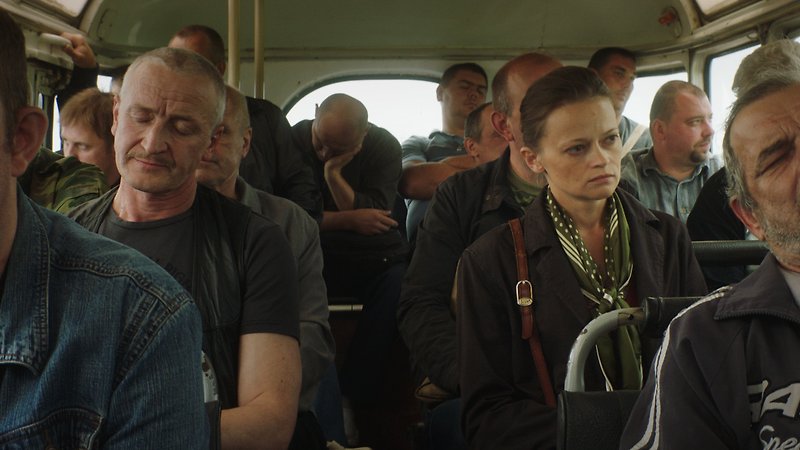 A woman lives alone on the outskirts of a village in Russia. One day she receives a parcel she sent to her incarcerated husband, marked 'return to sender'. Shocked and confused, the woman has no choice but to travel to the prison in a remote region of the country in search of an explanation. So begins the story of a battle against this impenetrable fortress, the prison where the forces of social evil are constantly at work. Braving violence and humiliation, in the face of all opposition, our protagonist embarks on a blind quest for justice.
24. Ralang Road
Director: Karma Takapa
Country: India | Language: Nepali | Runtime: 103 Mins
Cast: Shubham, Sonam Wangyal Ladimpa, Domber Mani Pradhan
Ralang Road is a fragmented, multi-narrative set in a small hill town amid the Himalayan region of Sikkim, the story features four individuals who are interwoven in a labyrinth of local landscape, village buildings, and the social microcosm. Teacher, who comes to the region to solve pressing emotional problems, apparently has nothing much in common with the villagers, but, however improbable, fate gradually builds pathways that lead to an encounter with two local guys trying to kill time while wandering the streets; the fourth character is the ever-taciturn owner of a billiard club.
23. November
Director: Rainer Sarnet
Country: Estonia | Language: Estonian, German | Runtime: 115 Mins
Cast: Rea Lest, Jörgen Liik, Arvo Kukumägi
"November" is set in a pagan Estonian village where werewolves, the plague, and spirits roam, Rainer Sarnet's third feature film is a bold, twisted fairy tale about unrequited love. In "November" the villagers' main problem is how to survive the cold, dark winter. And, to that aim, nothing is taboo. People steal from each other, from their German manor lords, from spirits, the devil, and from Christ.
22. I am not a Witch
Director: Rungano Nyoni
Country: UK, France | Language: English, Bemba, Nyanja, Tonga | Runtime: 95 Mins
Cast: Gloria Huwiler, Chileshe Kalimamukwento, Travers Merrill
After a minor incident in her village, nine-year-old Shula is exiled to a traveling witch camp where she is told that if she tries to escape she will be transformed into a goat. As she navigates through her new life with her fellow witches and a government official who espouses her, exploiting her innocence for his own gain, she must decide whether to accept her fate or risk the consequences of seeking freedom.
21. What Will People Say
Director: Iram Haq
Country: Norway, Germany, Sweden | Language: Norwegian, Urdu | Runtime: 106 Mins
Cast: Maria Mozhdah, Adil Hussain, Ekavali Khanna
Sixteen-year-old Nisha lives a double life. At home with her family she is the perfect Pakistani daughter, but when out with her friends, she is a normal Norwegian teenager. When her father catches her in bed with her boyfriend, Nisha's two worlds brutally collide.
20. Oblivion Verses
Director: Alireza Khatami
Country: France, Germany, Netherlands, Chile | Language: Spanish | Runtime: 92 Mins
Cast: Juan Margallo, Tomás del Estal, Manuel Morón
The elderly caretaker of a remote morgue possesses an impeccable memory for everything but names. He passes his days showing corpses to those searching for their lost ones and tending to his beloved plants. When protest in a nearby city breaks out and the militia covertly raids the morgue to hide civilian casualties, he discovers the body of an unknown young woman. Evoking memories of personal loss, he embarks on a magical odyssey to give her a proper burial with the help of a mystic gravedigger who collects stories of the dead, an old woman searching for her long-lost daughter, and a hearse driver.
19. The Third Murder

Director: Hirokazu Kore-Eda
Country: Japan | Language: Japanese | Runtime: 124 Mins
Cast: Masaharu Fukuyama, Kôji Yakusho, Isao Hashizume
Leading attorney Shigemori takes on the defense of murder-robbery suspect Misumi who served jail time for another murder 30 years ago. Shigemori's chances of winning the case seem low – his client freely admits his guilt, despite facing the death penalty if he is convicted. As he digs deeper into the case, as he hears the testimonies of the victim's family and Misumi himself, the once con dent Shigemori begins to doubt whether his client is the murderer after all.
18. On the Beach at Night Alone
Director: Hong Sangsoo
Country: South Korea | Language: Korean | Runtime: 101 Mins
Cast: Min-hee Kim, Young-hwa Seo, Jae-yeong Jeong
A foreign city. The actress Younghee, stressed by a relationship with a married man in Korea, has given up everything, as the least courtesy she can show her sincere heart. He has said he'll join her, but she mistrusts him. She eats at an acquaintance's home and goes to a sea. She asks her friend, whom she thinks does not understand: "Is he missing me now, like I miss him??" Gangneung, Korea. A few old friends. Things are awkward, they drink, and she decides to startle them. She acts aloof, then cruel, but they like it. Left alone, Younghee goes to the beach, where things inside her heart manifest themselves, then fade like mist. How important is love in one's life? Younghee wants to know.
17. On Body and Soul
Director: Ildikó Enyedi
Country: Hungary | Language: Hungarian | Runtime: 116 Mins
Cast: Géza Morcsányi, Alexandra Borbély, Zoltán Schneider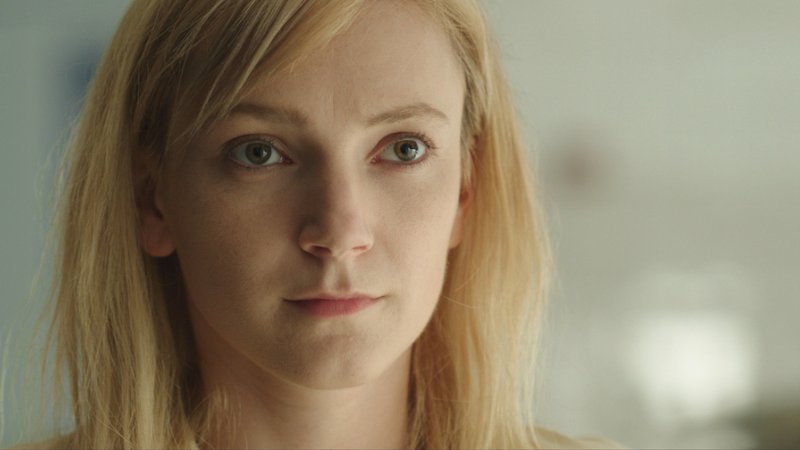 The director of an industrial slaughterhouse is suspicious about Maria, the new quality inspector sent by the authorities. Endre thinks she's pretty, but she's too formal and keeps too much to herself. He also thinks she's too tough on grading the beef carcass, but Maria sticks to her standards with the same focused order she tries to run her life. Two introverted people find out by pure chance that they share the same dream every night. They are puzzled, incredulous, a bit frightened. As they hesitantly accept this strange coincidence, they try to recreate in broad daylight what happens in their dream.
16. 24 Frames
Director: Abbas Kiarostami
Country: Iran, France | Language: English, Farsi | Runtime: 114 Mins
24 Frames is an experimental project made by filmmaker Abbas Kiarostami in the last three years of his life. It is a collection of 24 short four-and-a-half minutes films inspired by still images, including paintings and photographs.
15. A Fantastic Woman
Director: Sebastián Lelio
Country: Chile | Language: Spanish | Runtime: 103 

minutes
Cast:  Daniela Vega, Francisco Reyes, Luis Gnecco
Marina and Orlando are in love and planning for the future. Marina is a young waitress and aspiring singer. Orlando is 20 years older than her, and owns a printing company. After celebrating Marina's birthday one evening, Orlando falls seriously ill. Marina rushes him to the emergency room, but he passes away just after arriving at the hospital. Instead of being able to mourn her lover, suddenly Marina is treated with suspicion. The doctors and Orlando's family don't trust her. A woman detective investigates Marina to see if she was involved in his death. Orlando's ex-wife forbids her from attending the funeral. And to make matters worse, Orlando's son threatens to throw Marina out of the flat she shared with Orlando. Marina is a trans woman and for most of Orlando's family, her sexual identity is an aberration, a perversion. So Marina struggles for the right to be herself. She battles the very same forces that she has spent a lifetime fighting just to become the woman she is now – a complex, strong, forthright and fantastic woman. 
14. Brigsby Bear
Director: Dave McCary
Country: USA | Language: English | Runtime: 100 Mins
Cast: Kyle Mooney, Mark Hamill, Jane Adams
After 25 years of secluded existence with his protective parents in their isolated, off-the-grid home, James is tossed out into a new life in relatively daunting Cedar Hills, Utah. As his world upends, the most shocking revelation to James is that he's the only person who has ever watched his favorite television program, Brigsby Bear Adventures. Struggling to adjust to the show's abrupt end, he begins to see Brigsby's lessons as his only way to make sense of a big, scary new world, and James decides to make a movie to end Brigsby's story—and re-begin his own.
13. The Party
Director: Sally Potter
Country: UK | Language: English | Runtime: 71 Mins
Cast: Patricia Clarkson, Bruno Ganz, Cherry Jones, Cillian Murphy
Janet has just been appointed minister in the shadow cabinet – the crowning achievement of her political career. She and her husband Bill plan to celebrate this with a few close friends. The guests arrive at their home in London but the party takes an unexpected turn for the worse when Bill suddenly makes two explosive revelations that shock Janet and everyone present to the core. Love, friendships, political convictions and a whole way of life are now called into question.
12. Manifesto
Director: Julian Rosefeldt
Country: Germany | Language: English | Runtime: 90 Minutes
Cast: Cate Blanchett, Erika Bauer, Ruby Bustamante
From acclaimed visual artist Julian Rosefeldt, MANIFESTO features two-time Academy Award® winner Cate Blanchett in 13 distinct, must-see vignettes that incorporate timeless manifestos from 20th-century art movements. From anchorwoman to a homeless man, from Pop Art to Dogma 95, a chameleonic Blanchett gives a tour-de-force performance as she transforms herself like never before. Rosefeldt weaves together history's most impassioned artistic statements in this stunning and contemporary call to action.
11. Call me by your name
Director: Luca Guadagnino
Country: Italy, France | Language: English, Italian, French | Runtime: 132 Mins
Cast: Armie Hammer, Timothée Chalamet, Michael Stuhlbarg
It's the summer of 1983 in northern Italy, and Elio Perlman (Timothée Chalamet), a 17-year-old American-Italian boy, spends his days in his family's seventeenth-century villa lazily transcribing music and flirting with his friend Marzia. One day Oliver (Armie Hammer), a charming, 24-year-old American scholar working on his doctorate, arrives as the annual summer intern tasked with helping Elio's father (Michael Stuhlbarg), an eminent professor specializing in Greco-Roman culture.
10. The Brawler
Director: Anurag Kashyap
Country: India | Language: Hindi | Runtime: 153 Mins
Cast: Vineet Singh, Zoya Hussain, Jimmy Shergill, Ravi Kishan
Shravan (Vineet Kumar Singh) is a lower-caste boxer with a tempered edge, struggling to leave his mark and making the case with his fists that he deserves a chance to compete. His career is threatened after he delivers a nasty right hook to the face of Bhagwan — his employer, the local kingpin, and the top boxing promoter in the region.
9. Claire's Camera
Director: Hong Sangsoo
Country: South Korea | Language: Korean, French | Runtime: 69 Mins
Cast: Isabelle Huppert, Shahira Fahmy, Jang Mi Hee
On a business trip to the Cannes Film Festival, Manhee is accused of being dishonest and fired. A teacher named Claire goes around taking pho- tos with a Polaroid camera. She gets to know Manhee and sympathizes with her. Claire is like a person who can see Manhee's possible future or past selves, through the mysterious power of the beach tunnel. Through taking photos, Claire has acquired the ability to look slowly at things, and to transform objects. Now, Claire goes with Manhee to the cafe? where she was fired. We look forward to seeing Claire's power at work.
8. Thelma

Director: Joachim Trier
Country: Norway, Sweden, Denmark, France | Language: Norwegian | Runtime: 116 Mins
Cast: Eili Harboe, Kaya Wilkins, Henrik Rafaelsen
Thelma, a shy young student, has just left her religious family in a small town on the west coast of Norway to study at a university in Oslo. While at the library one day, she experiences a violent, unexpected seizure. Soon after, she finds herself intensely drawn toward Anja, a beautiful young student who reciprocates Thelma's powerful attraction. As the semester continues, Thelma becomes increasingly overwhelmed by her intense feelings for Anja – feelings she doesn't dare acknowledge, even to herself – while at the same time experiencing, even more, extreme seizures. As it becomes clearer that the seizures are a symptom of inexplicable, often dangerous, supernatural abilities, Thelma is confronted with tragic secrets of her past, and the terrifying implications of her powers.
7. Good Time
Director: Josh Safdie, Benny Safdie
Country: USA | Language: English | Runtime: 100 Mins
Cast: Robert Pattinson, Benny Safdie, Jennifer Jason Leigh
Following the mind-bending HEAVEN KNOWS WHAT, celebrated filmmakers Josh and Benny Safdie return to the mean streets of New York City with GOOD TIME, a hypnotic crime thriller that explores with bracing immediacy the tragic sway of family and fate. After a botched bank robbery lands his younger brother in prison, Constantine "Connie" Nikas (Robert Pattinson) embarks on a twisted odyssey through the city's underworld in an increasingly desperate — and dangerous — attempt to get his brother Nick (Benny Safdie) out of jail.
6. The Florida Project
Director: Sean Baker
Country: USA | Language: English | Runtime: 112 Mins
Cast: Willem Dafoe, Brooklynn Prince, Valeria Cotto
The Florida Project tells the story of Moonee, a precocious six-year-old and her ragtag group of friends. The children's summer break is filled with wonder, mischief, and adventure while the adults around them struggle with hard times. Throughout the United States, budget motels have become the last refuge for people who have found themselves unable to secure a permanent residence. A growing "hidden homeless" population, 41% of which is composed of families, struggles week to week in order to keep a roof over their heads.
5. Last Flag Flying
Director: Richard Linklater
Country: USA | Language: English | Runtime: 124 Mins
Cast: Bryan Cranston, Laurence Fishburne, Steve Carell
In Richard Linklater's lyrical road movie, as funny as it is heartbreaking, three aging Vietnam-era Navy vets—soft-spoken Doc (Steve Carell), unhinged and unfiltered Sal (Bryan Cranston), and quietly measured Mueller (Laurence Fishburne)—reunite to perform a sacred task: the proper burial of Doc's only child, who has been killed in the early days of the Iraq invasion. As this trio of old friends makes its way up the Eastern seaboard, Linklater gives us a rich rendering of friendship, a grand mosaic of common life in the USA during the Bush era, and a striking meditation on the passage of time and the nature of truth. To put it simply, Last Flag Flying is a great movie from one of America's finest filmmakers.
"Last Flag Flying" was the opening film at the New York Film Festival.
4. Wonderstruck
Director: Todd Haynes
Country: USA | Language: English | Runtime: 117 Mins
Cast: Oakes Fegley, Julianne Moore, Michelle Williams
In 1977, following the death of his single mother, Ben (Oakes Fegley) loses his hearing in a freak accident and makes his way from Minnesota to New York, hoping to learn about the father he has never met. A half-century earlier, another deaf 12-year-old, Rose (Millicent Simmonds), flees her restrictive Hoboken home, captivated by the bustle and romance of the nearby big city. Each of these parallel adventures, unfolding largely without dialogue, is an exuberant love letter to a bygone era of New York. The mystery of how they ultimately converge, which involves Julianne Moore in a lovely dual role, provides the film's emotional core. Adapted from a young-adult novel by Hugo author Brian Selznick, Wonderstruck is an all-ages enchantment, entirely true to director Todd Haynes's sensibility: an intelligent, deeply personal, and lovingly intricate tribute to the power of obsession.
3. Mother!
Director: Darren Aronofsky
Country: USA | Language: English
Cast: Jennifer Lawrence, Javier Bardem, Ed Harris.
Showered with polarizing reviews from all over the world (including our own), Darren Aronofsky's 'mother!' is one of the most talked about films of the year. Starring Jennifer Lawrence, Javier Bardem, Ed Harris, and Michelle Pfeiffer, this psychological thriller about a couple threatened by the arrival of uninvited guests to their tranquil home seems to be the right kind of brutal and ambiguous.
2. Loveless
Director: Andrey Zvyagintsev
Country: Russia, France, Belgium, Germany | Language: Russian.
Cast: Maryana Spivak, Yanina Hope, Aleksey Rozin.
Zhenya and Boris are going through a vicious divorce marked by resentment, frustration, and recriminations. Already embarking on new lives, each with a new partner, they are impatient to start again, to turn the page – even if it means threatening to abandon their 12-year-old son Alyosha. Until, after witnessing one of their fights, Alyosha disappears. Director Andrey Zvyagintsev wishes to draw parallels between Loveless and Ingmar Bergman's Scenes from a Marriage. He wishes you to be transplanted into a different era.
1. The Square
Director: Ruben Östlund
Country: Sweden | Language: Swedish, English.
Cast: Claes Bang, Elisabeth Moss, Dominic West.
Swedish provocateur Ruben Östlund (Force Majeure) took home the Palme d'Or at Cannes for this no-holds-barred satire of the postmodern art world. On the verge of opening a prestigious exhibition, imperious and self-centered curator Christian (Claes Bang) is beset by a host of troubles — including a less-than-successful online marketing campaign, a performance piece gone horribly awry, and a mugging which leaves him both shaken and determined to hunt down the perpetrator — which sets both him and his museum on a crash course with crisis.
Click Here For Complete Schedule. 
Register For The Festival Here.