25 Must-See Films at the JIO MAMI Mumbai Film Festival, 2017
Fueled by every possible genre of cinematic independence, the Mumbai Film Festival is here again. It is that time of the year when every single cinema lover like us gets mad at their respective bosses to attend this grand event in Mumbai. A place where people not only see films but celebrate films. They wait in queues and gossip about their love for films. A place which is more home that you make it out to be. Like a yearly ritual, we wait for this week of cinematic wonders and ever enlightening storms. And while every single one of us believes in watching as many films as possible, time binds us to a bare minimum.
Here are 25 films that should not be missed at 19th Jio MAMI Mumbai Film Festival With Star:
25. A Gentle Creature
Director: Sergei Loznitsa
Country: Ukraine | Language: Russian | Runtime: 143 Mins
Cast: Vasilina Makovtseva, Liya Akhedzhakova, Valeriu Andriutã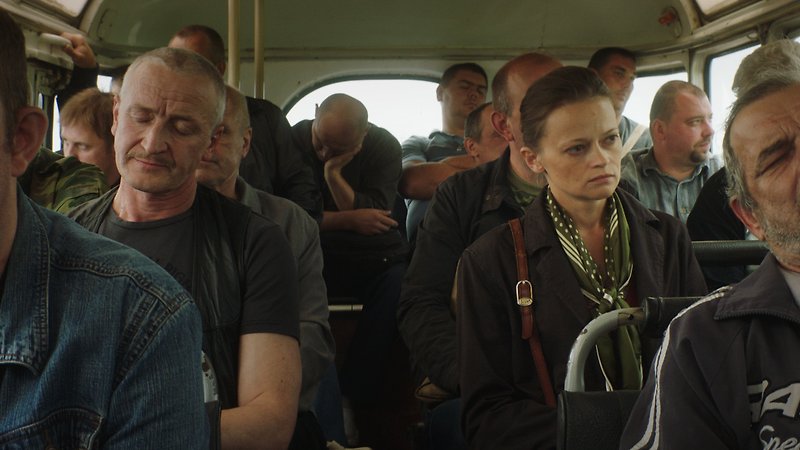 A woman lives alone on the outskirts of a village in Russia. One day she receives a parcel she sent to her incarcerated husband, marked 'return to sender'. Shocked and confused, the woman has no choice but to travel to the prison in a remote region of the country in search of an explanation. So begins the story of a battle against this impenetrable fortress, the prison where the forces of social evil are constantly at work. Braving violence and humiliation, in the face of all opposition, our protagonist embarks on a blind quest for justice.
24. Ralang Road
Director: Karma Takapa
Country: India | Language: Nepali | Runtime: 103 Mins
Cast: Shubham, Sonam Wangyal Ladimpa, Domber Mani Pradhan
Ralang Road is a fragmented, multi-narrative set in a small hill town amid the Himalayan region of Sikkim, the story features four individuals who are interwoven in a labyrinth of local landscape, village buildings, and the social microcosm. Teacher, who comes to the region to solve pressing emotional problems, apparently has nothing much in common with the villagers, but, however improbable, fate gradually builds pathways that lead to an encounter with two local guys trying to kill time while wandering the streets; the fourth character is the ever-taciturn owner of a billiard club.
23. November
Director: Rainer Sarnet
Country: Estonia | Language: Estonian, German | Runtime: 115 Mins
Cast: Rea Lest, Jörgen Liik, Arvo Kukumägi
NOVEMBER is set in a pagan Estonian village where werewolves, the plague, and spirits roam, Rainer Sarnet's third feature film is a bold, twisted fairy tale about unrequited love. In NOVEMBER the villagers' main problem is how to survive the cold, dark winter. And, to that aim, nothing is taboo. People steal from each other, from their German manor lords, from spirits, the devil, and from Christ.
22. I am not a Witch
Director: Rungano Nyoni
Country: UK, France | Language: English, Bemba, Nyanja, Tonga | Runtime: 95 Mins
Cast: Gloria Huwiler, Chileshe Kalimamukwento, Travers Merrill
After a minor incident in her village, nine-year-old Shula is exiled to a traveling witch camp where she is told that if she tries to escape she will be transformed into a goat. As she navigates through her new life with her fellow witches and a government official who espouses her, exploiting her innocence for his own gain, she must decide whether to accept her fate or risk the consequences of seeking freedom.
21. What Will People Say
Director: Iram Haq
Country: Norway, Germany, Sweden | Language: Norwegian, Urdu | Runtime: 106 Mins
Cast: Maria Mozhdah, Adil Hussain, Ekavali Khanna
Sixteen-year-old Nisha lives a double life. At home with her family she is the perfect Pakistani daughter, but when out with her friends, she is a normal Norwegian teenager. When her father catches her in bed with her boyfriend, Nisha's two worlds brutally collide.
Pages: 1 | 2 | 3 | 4 | 5 |