The 50 Best Films Of 2016
If I could describe 2016 in three words it would be – Poetry, grief and terror. The three recurring themes rans through almost all of the films on this list. They came in different forms, shapes and sizes and had different meaning for everyone out there. I personally went beyond my conventional film watch capability and tried working my way through every possible cinematic marvel I could get into. Out of around 200 films that I witnessed here are my 50 favorites.
If I could describe 2016 in three words it would be – Poetry, grief and terror. The three recurring themes ran through almost all of the films on this list. They came in different forms, shapes and sizes and had different meaning for everyone out there. I personally went beyond my conventional film watch capability and tried working my way through every possible cinematic marvel I could get into. Out of around 200 films that I witnessed here are my 50 favorites. 
50. Don't Think Twice | Director: Mike Birbiglia | Language: English.
Don't Think Twice rips your heart out and presents it up for auctioning on a stage that could turn into a condo any given day. A film about improv artists and their comic sketches couldn't possibly get any sadder than this. If you have had a dream and felt that your dream will gel up into something grand, Don't Think Twice will make your eyes bleed.It brings melancholia, love, success and failure all into a comic set piece that throws you into a well of thoughts and never wishes to pick you right up. But then again, it reminds you that being in that well isn't all that bad after all!
49. Mountain May Depart | Director: Jia Zhangke | Language: Chinese.
The title card in Jia Zhangke's Mountains May Depart appears somewhere around the 45-minute mark. Not only does it instantly change the way you look at the film (with a very subtle change in the aspect ratio) but also changes your feelings towards the film. As Zhangke himself said, he wanted to make a film about feelings that are surrounded by the changing consumerism, economy and a human need for a better future. So, as we move to the next segment of Mountains May Depart, the transcending time slows down with sweetness, bitterness and bitter-sweetness intermingling together to showcase a rather convincing and thought provoking retrospect of how decisions and emotions rally over changing times and how, deep within, we are still the same people who wish to dance around shedding over sins and regrets, finding our way home.
48. From Afar | Director: Lorenzo Vigas | Language: Spanish.
Debutant director Lorenzo Vigas's 'From Afar' is an emotionally quenching, heartbreaking and brilliant film about alienation and obsession. It pushes its moral compass so deep into the minds on its characters that the ambiguity in their actions take unexpected turns. Violence, silence, and atmospheric longing have been presented with such conviction that even with its narrative latches, From Afar manages to leave a lasting impression.
47. Fourth Direction | Director: Gurvinder Singh | Language: Punjabi.
The imagery in Gurvinder Singh's Chauthi Koot (The Fourth Direction) feels quite random at times. There are prolonged shots of farmed-green fields, rural roads, the front & back of a house, flies buzzing and rains falling outside as you look at it from inside the house in consideration. To a normal cinegoer this might seem like an exercise in ambiguous experimentalism. But to someone who wishes to consume cinema in its rawest and most delicately carved form, Chauthi Koot will transform you into the house and fill you with fear of an event that had happened almost 3 decades ago.
46. Under The Shadow | Director: Babak Anvari | Language: Persian.
The fear and anxiety in Babak Anvari's Under The Shadow not only lurk around closed doors, broken windows, shady basements, restricted roads, terrorized neighborhood but travel almost everywhere. The universality of the fear, both supernatural and real, is terrifying to an extent where the human mind starts questioning everything. And what makes Under The Shadow a brilliant horror film is when it proves your guesses to be wrong in every other instance. It's a smart, skillful and eerie thriller that haunts you out of your mind.
45. Edge Of Seventeen | Director: Kelly Fremon Craig | Language: English.
Kelly Fremon Craig's The Edge Of Seventeen feels like a John Hughes film. What makes it great is the fact that it spreads its terrific writing over an array of characters that are stripped off from the generic high-school-cliche, as she gives them all a sense of enlightenment. Following Nadine on her self-loathing journey of teenage angst, Kelly Fremon Craig's film investigates how hard it is to be a teenager. The film is not completely ridden off from the bumpy seen-before dialects but they are cleverly coated under the wrap of a profound knowledge of human nature and the human connection. The director clearly has a great understanding of how people act and thankfully her film doesn't over-gloss the drawbacks with technological smartness that has gotten into almost all teen films these days.
Read The Complete Review Here.
44. Embrace Of The Serpent | Director: Ciro Guerra | Language: Spanish.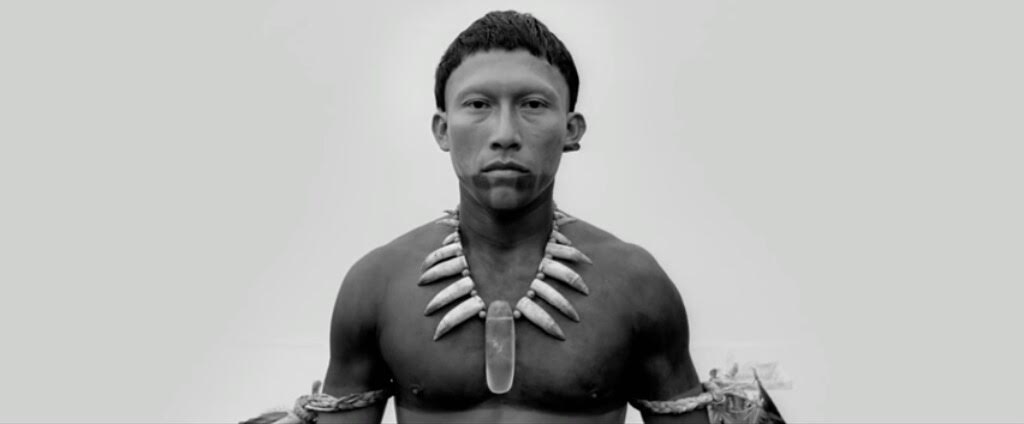 Ciro Guerra's Embrace Of The Serpent is an intoxicating experience. A dark, trippy crawl into the wilderness that poses questions that can't be wrapped around ones shoulders. Breaking conventional boundries set by boundry makers, Embrace Of The Serpent takes a boat to spiritual redemptions. I'm not suposse to say this, but if you watch the film closely, every single question that has haunted the human soul has been answered in here. The answers are never clear but they are in there somewhere between your own moral dilemma, vulnerabilities, greeds and obsessions.
Read The Complete Review Here.
43. Elle | Director: Paul Verhoeven | Language: French.
Draped in a sick, twisted, and demented sense of paranoia, Paul Verhoeven's Elle is a psycho-sexual character study of a woman in control. While there isn't much to take away from this film, the sheer authenticity in Isabelle Huppert's performance plus a screenplay that constantly pushes boundaries makes this film an incredible thriller that laughs at you for judging it too soon.
Read The Complete Review Here.
42. Blue Jay | Director: Alexandre Lehmann | Language: English.
Alexandre Lehmann's Blue Jay is a lovely, melancholic stroll down the love that coulda, shoulda, woulda. Shot in beautiful black & white Blue Jay works because of the charming and elusive chemistry between Mark Duplass & Sarah Paulson. They make the long lost couple feel real & genuine while the dialogues evoke nostalgia that makes and instant connection. Blue Jay is about interactions, shared histories and those few moments of guilt that remain with us forever.
Read Complete Review Here.
41. Évolution | Director: Lucile Hadzihalilovic | Language: French.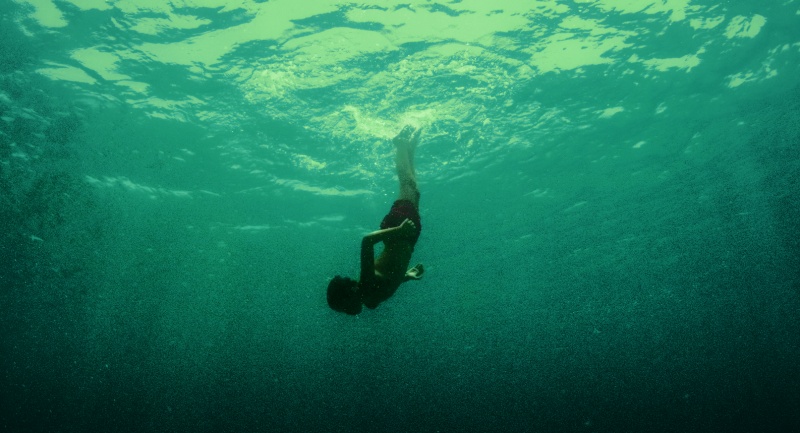 Lucile Hadzihalilovic's Evolution is a hypnotic tale of body horror set on a dystopian island. Where ghostly skinny women conceive boys without the help of men. Evolution is a hard film to follow. It sometimes feels like a feverish fable of motherhood in which sick boys begin to doubt their own existence, sometimes a creepy, atmospheric horror film that's about the vast existence of a human populous without the presences of the other sex, and most essentially a coming of age film about a small boy coming with terms with the strangeness of the world he lives in. Watching Evolution is a truly unsettling and infuriating experience. It's an act of becoming one with the ocean, like an ink of innocence dissolving into the vast sea of angst. Evolution is the most beautiful nightmare, a perfect watch for curious minds who are willing to dive deeper to catch the red starfish.
40. Jackie | Director: Pablo Larraín | Language: English.
Like a somber opera about death, grief and repressed emotions, Pablo Larrain's Jackie is 2 in a row for the modern master who has broken the shackles of the conventional biopics with this and Neruda. Jackie is not just an account of a death and the aftermath it's a brilliant jab at mythmaking – drawing a thin line of blood and paranoia between reality and performance. Also, Portman is godlike (the accent takes a little time to get used to, though).
39. I, Olga Hepnarová | Director: Petr Kazda, Tomás Weinreb | Language: Czech.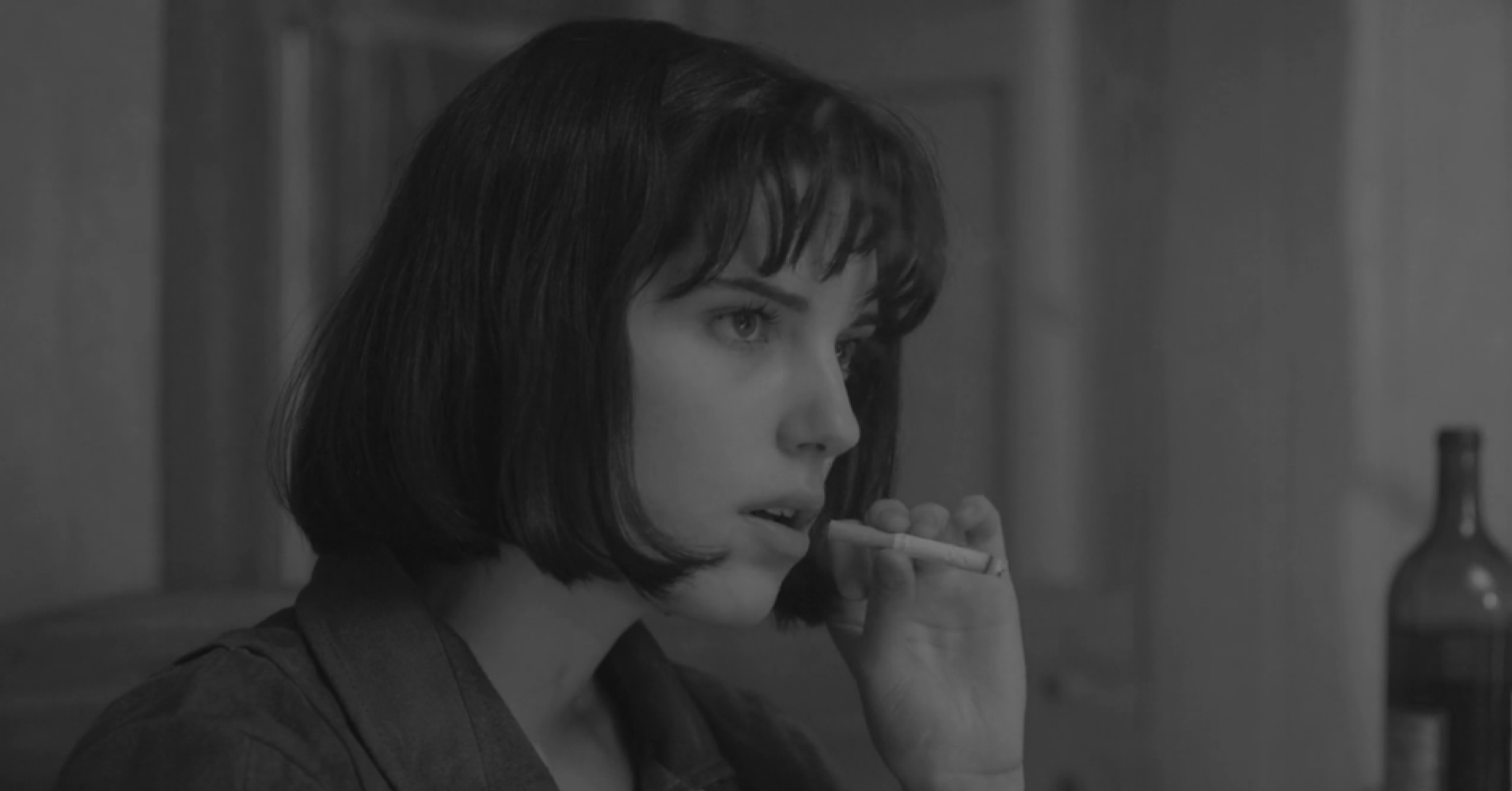 I, Olga Hepnarová chronicles the life of Olga. A 22-year-old who mowed down eight strangers on a Prague sidewalk in 1973. Drenched in beautiful frames that evoke isolation and silent trauma, I, Olga Hepnarova is a brilliant re-telling of the life of a troubled teenager who just wished to be left alone. The way the directors subtly investigate the psychological aspect of Olga's character is applause worthy. It both manages to make the viewers sympathetic and never seems to sensationalize a criminal activity that is supposedly the center of the film.
38. Interrogation | DIRECTOR: VETRIMAARAN | LANGUAGE:  TAMIL.
Probably the mostly brutally honest and realistic Tamil film ever made. Vetrimaaran's Interrogation convinces you that innocence is not only dead but it's continuously tortured under the shoes of the greater power. Interrogation is a film that accounts the total lack of empathy that the system of the country has come down to. The realities and reactions in the film erases all the possibilites of justice. The brutality is presented on a scale that has never been shown before. Interrogation is a film that is rudundant to our times & needs to be seen at any cost. 
Read The Complete Review Here.
37. HAIL, CAESAR! | DIRECTOR: ETHAN COEN, JOEL COEN | LANGUAGE: ENGLISH
The Coen brothers are not at their best here, and yet they churn out a film that's so diverse and satirical in its representation of the 50's Hollywood that it aptly formulates a sense in today's world. Hail, Caesar features movies inside movies, sets inside sets, dance numbers inside dance number, noir inside comedies, doppelgangers, God almighty, communists & a fucking submarine. It's a Wes Anderson film about a studio fixer's dilemma that's not made by Wes Anderson.
36. Raman Raghav 2.0 | Director: Anurag Kashyap | Language: Hindi. 
There's a strange smile that appears on your face as you watch Ramanna dismantling his victims in Anurag Kashyap's Raman Raghav 2.0. Its not because Kashyap somehow magically manages to justify the mystifying murders in his film, nor because he tries to ground you into rooting for his killing machine, but because the film jabs at that side of a human brain which has violence and anarchy all over its surface. He kicks a dark, blunt hole in your head, one that shakes you to the moment of spine chilling, psychotic disorder. Here's a film that never steps back on its delivery of evil. It piles a dozen of grim shenanigans in front of your eyes and just keeps increasing the weight until you gasp or possibly choke yourself to death.
Read The Complete Review Here.