The 10 Best Horror Movies of the decade (2010s)
The 10 Best Horror Movies of the decade (the 2010s): In an era acknowledged for the onset of a new wave of horror films, the last decade serves as the prime flag bearer. This re-kindling of fire in an almost forgotten genre might be a result of rise of independent production houses like A24 who gave ample opportunities to fresh vision and voices. Or, it might also have a direct relation to the fact that filmmakers have realized that what creeps the most is not what one sees but what one imagines.
Scroll through the list of Top 10 Horror Movies of the Decade (the 2010s) and let us know what scared the living daylights out of you:
10. The Eyes of My Mother (2016)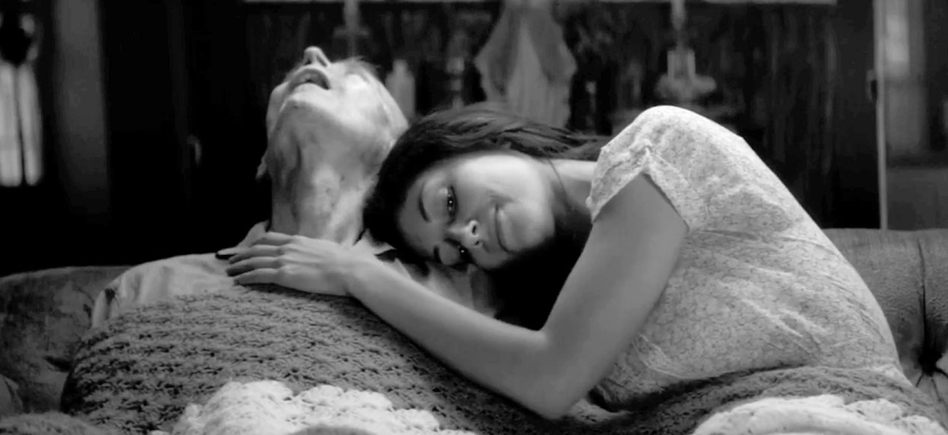 Horror has taken plentiful forms and shapes. With The Eyes of my Mother, it takes a step deeper inside the psyche of man's loneliness, the masterful true originator of all that is evil.
It is not an easy experience to process and digest. Situated so far away from the realms of normalcy, it blows expectations to the cold winter winds. B&W made the entire tone subtly surreal and excruciatingly haunting. The Eyes of My Mother is a chilly nightmare that lingers in its presence even after you are wide awake and leaves a bad taste in your mouth.
9. Train to Busan (2016)
Eclectic, electric and eccentric, Train to Busan is like an adrenaline boost to a comatose zombie genre which was fading into oblivion. It takes a simple premise of dead men in a train and escalates it to excruciating levels of claustrophobia with swift camera work and an acute sense of space and timing.
Something nobody saw coming, Train to Busan proved that there always are new paths to pave while retelling a story which seems redundant to a fault. Bolstered by constant thrills and warm character development at the center of it, Train to Busan is a high wire tension act.
Watch Train to Busan Online on Amazon Prime
8. The Killing of a Sacred Deer (2017)
The devil rollicks and hurrahs in delight at the bleak turn of modern-day moralities and judgment. Gone are the days of justice and buried are the times of righteousness. The Killing of a Sacred Deer is Yorgos Lanthimos's audacious take tailor fitting our lives- shiny from the outside and horribly vile, border lining on disgust, from the inside.
The Killing of a Sacred Deer is a baffling black revenge-drama which is weirdly cynical. While the visual and contextual influences of greats like Stanley Kubrick are clearly visible, Lanthimos infuses abundant Greek mythology references, Biblical angles, and symbolic gestures throughout the film. Capping it all with one mind-numbing climax that justifies its title to the hilt, Sacred Deer is shockingly bizarre, maddeningly twisted, and nail-bitingly tense.
Watch The Killing of a Sacred Deer Online on Netflix 
7. Under the Shadow (2016)
A war-torn ghost town, shells of missiles hanging from roofs, empty streets, haunting emergency whistles and barren rustling of winds. It's like we are suspended in a perpetual state of anxiety where reality ends in dreams and dreams begin while we are wide awake.
Tremendous sound design along with weirdly effective scares elevates this nightmare into something so detached from this world, that it sucks you right inside it. The cracks on the surface seem on verge of exploding as death walks just around every corner during each moment of this Persian minefield of dread. The ghoul may be nothing but fabricated reality, but it's enough to scare the living daylights. Grab a blanket, switch off those lamps, and pull up your courage before taking a dive in this tunnel of strangeness.
Watch Under the Shadow Online on Netflix
6. The Babadook (2014)
Unnerving and unsettling, Jennifer Kent's debut outing is an ambitious and poetically fulfilling horror tackling themes of pain and death while tiptoeing the lines between reality and fantasy. While avoiding every usual genre trope, it challenges conventions and with an extremely layered third act, it cements its place as one of the most richly detailed chronicle of aches of single parenthood.
Led by two bravura central performances and an intense psyche breakdown, The Babadook digs deep into the skin of a grieving widower falling into a rabbit hole of hopelessness and anxiety. It is a stunning achievement of metaphorical storytelling and throws a necessary light on the repercussions of depression and the eventual courage that must be harnessed to tame the beast.
Watch The Babadook Online on Amazon Prime
5. The Conjuring (2013)
Spawning a plethora of sequels, prequels, and spin-offs, The Conjuring may be heralded as the beacon of mainstream horror phenomenon that gripped the decade. In this chilling tale about two paranormal investigators, James Wan has instilled genuine frights and scares extracted from an astounding retro setting.
With high-quality production design, top-notch casting, and a somber atmosphere, the first entry of The Conjuring saga rise above the heap of senseless horror and delivered an effective jolt to the lives of horror aficionados.
4. Get Out (2017)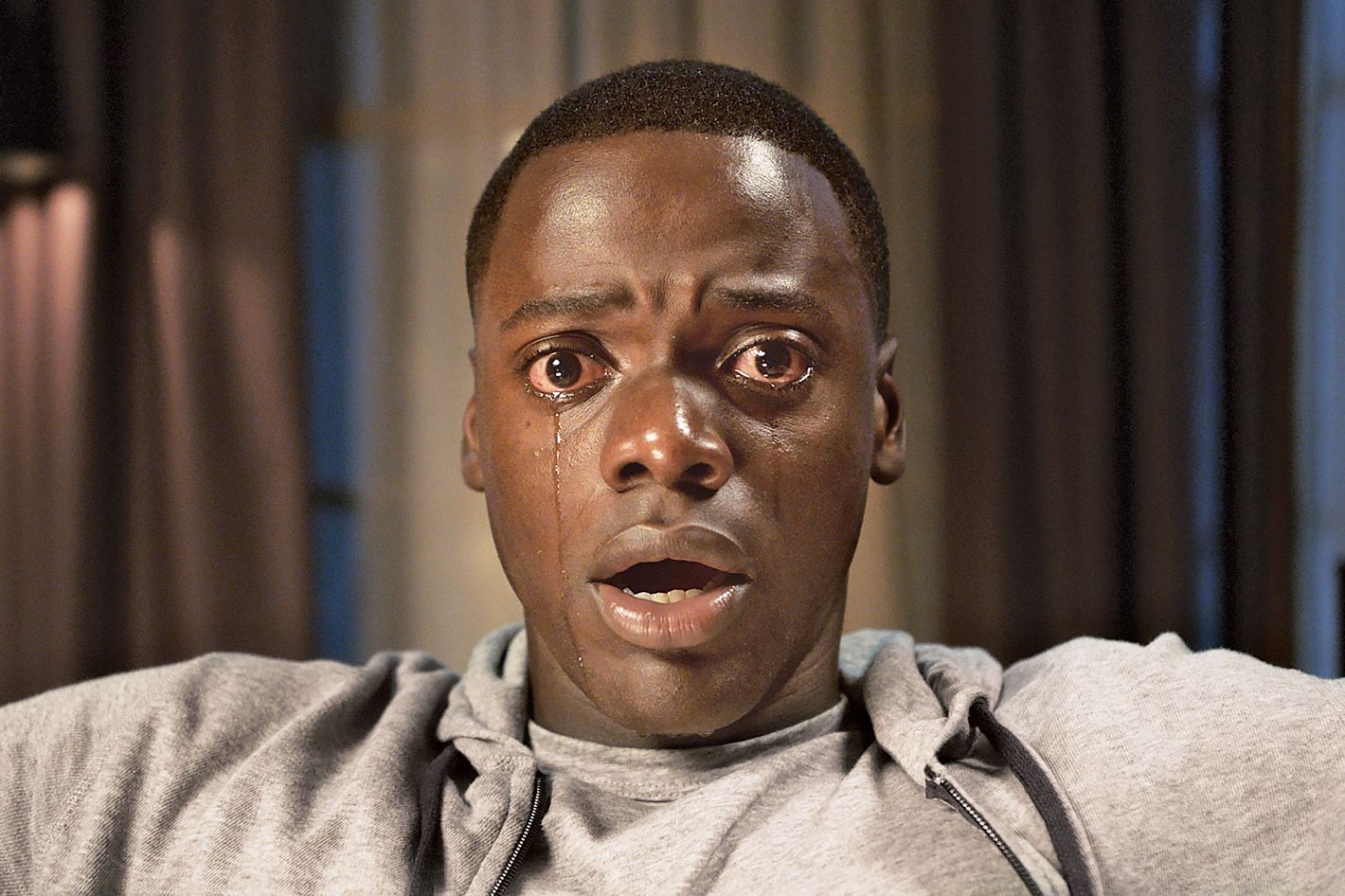 An enduring performance from Daniel Kaluuya as a paranoid man along with a sharp screenplay helps Get Out move away from the cliches which haunts this genre. The diabolical dialogues spit metaphors and the backgrounds are breathing symbolism.
While being brutally intense at one instance and weirdly goofy at another, it is that rare case where the buildup is actually worth the payoff.
3. The Witch (2015)
It's as if I have witnessed something that I should not have seen. As if Satan lurks behind me and grins as tiny hair on my arms rises up in fear. It's as if all the dread of this world has been bottled up inside a vessel and has been injected inside my mouth. It's as if my world has gone terribly gray.
The Witch is that bug that creeps under your skin and eats you from inside. It is that worm that sucks the marrow out of your bones and cripples your soul. It's ungodly, unholy, and disturbingly creepy.
2. The Wailing (2016)
Ever came across something which is so psychologically gray and exhausting that you just take a warm shower and lie down on the bed as soon as the end credits roll. Kudos to Hong-jin Na for creating a bleak and awe-inducing atmosphere in this complicated tale of God and Satan, falsities and truths, sins and virtues, endearments and detachments, darkness and light, man and nature.
The Wailing is that beast which can not be tamed, a monster out in the open who is hungry to devour those who stare in its black empty eyes. It is demented, twisted, and nerve-wracking in nauseating proportions. Proceed with caution, this can haunt your insides.
1. Hereditary (2018)
There are no creaking houses, no unnecessary exposition and certainly, no jump scares. Ari Aster, in his directorial debut, has brushed aside the usual fallacies of the horror genre and has replaced them with dread – the singular most bewitching sentiment that can radiate from an individual to take hold of his environment while running psychological havoc in the audience.
Hereditary feels like a night dipped in the darkness which no amount of light can salvage. The night when the moon turns black and devours stars for it is in servitude of grief. One must revere Ari Aster as we might have found a new voice who finally understands horror in all its twisted glory.
Rent Hereditary On Apple TV+