From 1899, Disenchanted to Monica, O My Darling, Movies & TV Shows to Stream This Week (Nov 11 – 18)
Movies & TV Shows to Stream This Week (Nov 11 – 18): The standout film streaming on OTTs were few in the first fortnight of Nov, which includes Enola Holmes 2, See How They Run, and Ponniyin Selvan: I.  Harry Styles's love triangle – My Policemen failed to impress the audience, and Blockbuster was such a disaster. However, there are more exciting films and TV series coming in this week.
Let us quickly take a look at all the new movies and TV shows you can stream during this week(Nov 11 – 18), which includes Vasan Bala's Monica, O My Darling, and a multilingual series 1899 from the creators of Dark on Netflix.
Monica, O My Darling: Netflix
Release Date – 11 November 2022
Vasan Bala, vastly famous for his quirky, offbeat superhero Netflix-comedy Mard ko Dard Nahi Hota, returns to filmmaking after directing two episodes of Ray. This time, he teams up with some of the generation's best actors, like Rajkummar Rao, Radhika Apte, and Huma Qureshi, for a neo-noir crime comedy 'Monica, O My Darling', hardly explored in Bollywood.
The official synopsis reads, "A young man desperately tries to make it big with some unlikely allies and a dastardly diabolical plan to pull off the perfect murder." If we go by the deliciously dark trailer, where we see Rajkummar Rao struggles to execute a flawless murder, we are in for a thrilling ride, similar to Sriram Raghavan's Andhadhun.
My Father's Dragon: Netflix
Release Date – 11 November 2022
Having worked in the animation department for two of the most exquisite animated films of the last decade, The Secret of Kells and Song of the Sea, and directed 'The Breadwinner,' the expectation from Nora Twomey's latest animated film 'My Father's Dragon' is quite high.
And, given that the film holds a 93% average approval on Rotten Tomatoes, it might deliver more than what it promises. Co-produced by Netflix Animation and Cartoon Saloon, adapted from the 1948 children's novel of the same name by Ruth Stiles Gannett, it is a warm, charming fantasy animation that will please young as well as adults. 
The English: Prime Video
Release Date – 11 November 2022
The western genre is slowly becoming popular among audiences, and the success of Taylor Sheridan's 1883, Josh Brolin, and Imogen Poots starring Outer Range further bolsters the confidence of showrunners to take this genre seriously.
The English, written and directed by Hugo Blick, starring Emily Blunt as an Englishwoman looking for revenge for her son's death, is a new western drama miniseries that will stream on Prime Video.
The show might remind you of Netflix's miniseries Godless for its western revenge drama, The English is a visual knockout promising strong performances from its lead.
1899: Netflix
Release Date – 17 November 2022
Well, the wait is over, almost. 1899 is releasing in just about a few days, and Reddit and entertainment websites are filled with pre-pilot theories about the plot. From the makers of the first German science fiction Netflix series – Dark, 1899's story involves European nationalities on a voyage to New York, hoping for a better life on a new continent.
The journey takes an awry turn when the ship's captain gets a cryptic message from an abandoned ship, the Prometheus. The fate of the characters in the series seems to spiral out into a nightmare made up of puzzling symbols and artifacts, possibly time travel; at least, that's how it looks from the trailer. 
The Wonder: Netflix
Release Date – 16 November 2022
A period drama from the director of Gloria (2013), and its remake Gloria Bell (2018) should be enough to get you interested in Netflix's 'The Wonder.' Starring one of the most talented and hottest young actors – Florence Pugh, adapted from the 2016 novel of the same name by Donoghue,  the film explores the life of a young girl who has not eaten for months. The Wonder had its world premiere at the Telluride Film Festival and is nominated for 12 British Independent Film Awards.
Disenchanted: Disney+Hotstar
Release Date – 18 November 2022
Amy Adams and Patrick Dempsey return for a magical adventure loaded with fun sing-alongs, and a fairy tale satire at its heart, in a new sequel of Enchanted called Disenchanted. Giselle, Robert, and Morgan have moved from Manhattan to a new house in the suburb of Monroeville. Giselle finds herself wishing for the fairy tale life she left behind in the first movie. As she taps into a little magic, Giselle warps reality and her own nature. In this film, Amy Adams gets the chance to play an unraveling villain as well as a charming princess.
Fleishman Is in Trouble: HULU
Release Date – 17 November 2022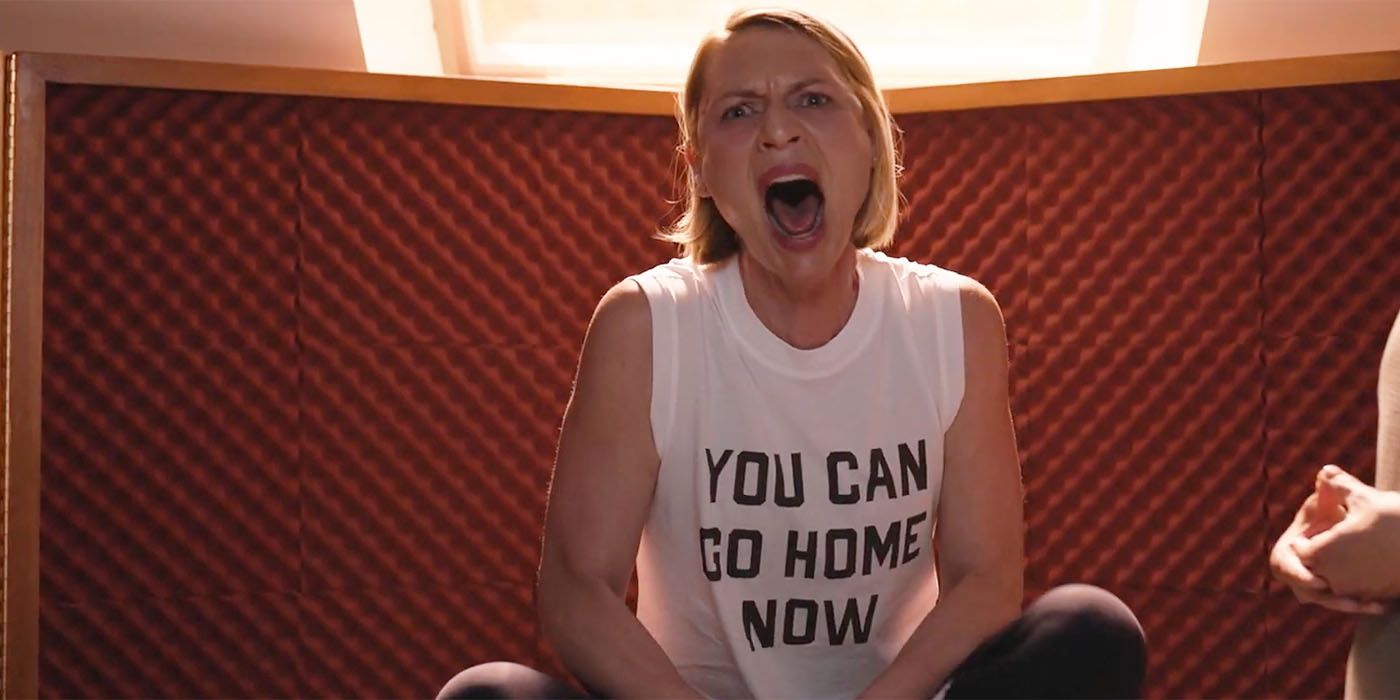 Created by an American journalist and author Taffy Brodesser-Akner, and adapted from her own novel, Fleishman Is in Trouble is a miniseries that mocks the affluent Manhattan professional class and explore the themes of gender roles, marriage and divorce, and online dating. It stars Jesse Eisenberg as the title character and Claire Danes as his ex-wife. Lizzy Caplan and Adam Brody play Fleishman's best friends.