2017 was a historical year for the shape-shifting revelations that it brought to light. While I have no 2017 was a historical year for the shape-shifting revelations that it brought to light. While I have no intentions of turning this into a propaganda piece, one simply can't look away from the fact that women directors are finally getting the attention they deserve. That said, there are still some fascinating and truly awe-inspiring women directed films that did not get the applause they deserved.  The following list in no way wishes to differentiate between the male directors and the female ones. The only reason for it to exist is to get these 20 breathtaking films the kind of attention they need.
Honorable Mentions: Before we get into the list, here are a few films that missed a spot on the list for some reason or the other. A young French woman trying to find herself in the most Frances Ha-esque fashion in Léonor Serraille's Montparnasse Bienvenüe, Zoe Lister-Jones acting as a triple threat in her debut feminist feature Band-Aid, Naoko Ogigami's sweet and tender Japanese transgender-drama Close-Knit & Kathryn Bigelow's powerful tale of police-brutality in Detroit. 
20. A Death in the Gunj | Director: Konkana Sen Sharma
Sometimes, it's terrible to be a kid. It's terrible when you are treated in a way that you certainly know isn't right in the moral sense of being. Watching Konkona Sen Sharma's A Death in the Gunj is like reading your personal diary from the days of childhood and discovering a beautiful butterfly stuck between the pages of rusted memories. The sad thing is, the butterfly was burnt with a magnifying glass just to become a bookmark in your life. A terrific, understated debut.  
Read The Complete Review Here.
Watch A Death in the Gunj On Amazon Prime.
19. Buster's Mal Heart | Director: Sarah Adina Smith
"Buster's Mal Heart" is essential a film about a man split into two. Me, you and everyone on the earth sometimes happen to be in a situation where the two sides of the brain seem to signal to all the possible things. The signals which sometimes questions what it's like to be you. Adina's film is something that David Lynch would imagine on a day of existential crises. It's like a revolution inside a man's mind who raided 0's and 1's until he decides to tear a new asshole into the time continuum.
Watch Buster's Mal Heart on Netflix.
18. In Bed With Victoria | Director: Justine Triet
On the surface, this is pretty much any Katherine Heigl film. The onside of it is a terrifically written, performed and witty script held together by a great character study at its center. "In Bed with Victoria" is buoyed by an irresistible performance by Virginie Efira as the cheeky, vibrant and self-made, modern woman. While the film does fall into a lot of generic milieu and social relevance (including climatic adjustments of a rom-com), the film soars high with its energy and a terrific eye for humor.
Watch In Bed With Victoria on Mubi.
17. Summer 1993 | Director:  Carla Simón
I think the toughest task for a film-maker is to get truly understated and moving performances out of a cast of young people. Carla Simón's Summer 1993 is essentially a story of an orphaned six-year-old battling loneliness, confusion, isolation and instant change in her life. The feelings and emotions that are almost alien to her at this point and day in her age and the changes are too on the face for her. Simón shows her film through the eyes of two children and their daily play-routine in this beautiful, semi-autobiographical family drama. Achieving great emotional earnestness without succumbing to sentimentality.
16. Sami Blood | Director: Amanda Kernell
Belonging to the Sami, a nomadic Scandinavian tribe that has been discriminated against for centuries, the petite Ella-Marja is the center of this coming of age tale. Caught between the allure of the outside world, an angry loss of identity and a state of complete disbelief that she can't have anything better, Amanda Kernell's Sami Blood is the story of a persistent little girl who just can't accept the fate that is being forced onto her. 
Read The Complete Review Here.
Watch Sami Blood on Amazon Prime.
15. I am Not a Witch | Director: Rungano Nyoni
A black-comedy disguised as a social satire which is also disguised as a magical realist take-down of superstition and gender roles, Rungano Nyoni's "I am Not a Witch" is both amusing and tragic, funny and sad, playful & incredibly important.  A rare, bold and extravagant debut film which sets Rungano Nyoni apart from other contemporary film-makers based on her incredible visual style alone. 
14. The Party | Director: Sally Potter
Bourgeois intellect meets hurtful revelations in Sally Potter's wicked, rib-tickling and witty British comedy "The Party." It's all Feminism Vs Sexism Vs Spiritualism Vs Relationships Vs The Unknown in this widely amusing and funny chamber piece. Boasting an A-list cast of wonderful actors and a runtime of a shade over 70 minutes, this dinner bash turns into a bonkers series of blame game even before the cat is completely out of the bag.
Read The Complete Review Here.

The Party is now out in US Theatres. 
13. Scary Mother | Director: Ana Urushadze
Ana Urushadze's Scary Mother is undoubtedly one of the most unsettling, freakishly bleak,  sordidly surreal and uncompromising film of the year. Showcasing midlife crises in an unexplainable hysteria, Urushadze's film is about a middle-aged Georgian housewife who's sudden decision to write a novel changes her entire life and existence with her family. Considered to be filthy by the general consensus, the novel and the film in question have supposedly meta connections to each other. It is incredible daring of Ana Urushadze to makes such a film as her first feature.
12. Kedi | Director: Ceyda Torun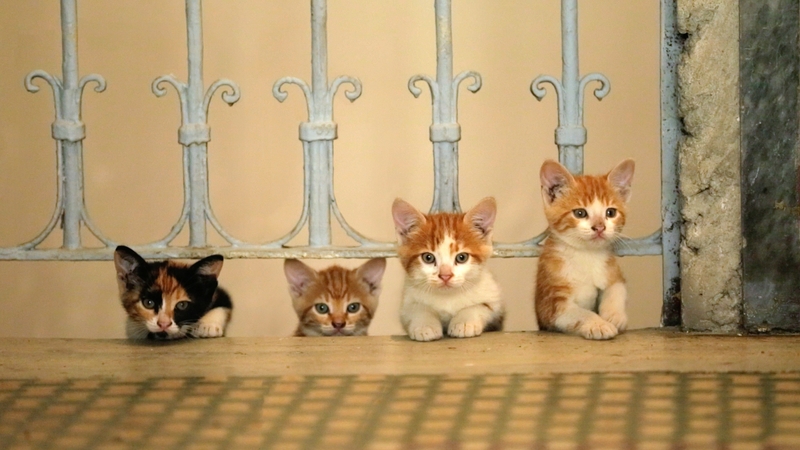 Say bye-bye to the 'cute' kitty videos on YouTube because Ceyda Torun's film is exactly the ball-of-mush you need to make your day and your life worthwhile. "Kedi" is a documentary about the street cats in Istanbul but it's also a life-affirming look at why and how these streets cats not only shape the lives of people but also serve as a gentle reminder to recharge their souls. Ceyda captures the luminous lives of these cats & their human counterparts with a gentle gliding touch of innocence and love.   
Watch Kedi on YouTube.
11. Mudbound | Director: Dee Rees
Dee Rees's "Mudbound" is a roaring, tragic and powerful epic that has been distilled down to a 2-hour runtime. Featuring some of the most sensational performances of the year, Rees's film pits tragic humane drama over commonly explored themes of color prejudice. By putting both a white and a black family in a sordid, muddy terrain, she explores the need for friendship, love, kindness & survival.
Watch Mudbound on Netflix.
10. Lovesong | Director: So Yong Kim
So Yong Kim's "Lovesong" caters to the complexities of friendship and love. A gentle, beautiful and wonderous ode to the people who had lived so long in a state of vulnerable loneliness that saying the right thing at the right time is a distant possibility. Performed to perfection with subtle gazes, nervous hands, and melancholic longings by  Jena Malone & Riley Keough, this is an intimate film where words take a backseat to feelings.
Watch Lovesong on Netflix.
9. The Beguiled | Director: Sofia Coppola
Sofia Coppola's wickedly fun "The Beguiled" is definitely better directed than written but it's also so well conceived into a lurid potboiler that it's entirely forgivable. Coppola's 6th feature is a feminist fable filled to the brim with sexual tension, moral dilemmas & overturn of gender dynamics. This atmospheric chamber piece is one of the most technically sound films of the year.
Read The Complete Review Here.
Watch The Beguiled on Amazon Prime.
8. Lady Bird | Director: Greta Gerwig
Using her incomprehensible maniac, radical energy, Greta Gerwig molds the generic highschool coming-of-age films with an astutely observed love story between a daughter and her mother. In her solo directorial debut, she washes over genre convention with a grand understanding of her environment. Gerwig's Lady Bird works because it knows that a place (which we never give any importance to, least trying to escape it all the time) builds one's character more than anything else.
Read The Complete Review Here. 
Watch Lady Bird on Vudu.
7. On Body and Soul | Director: Ildikó Enyedi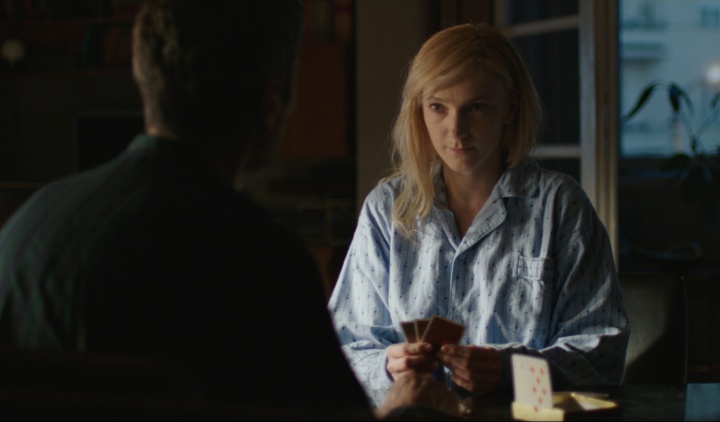 Winner of the Silver Bear award at the Berlin Film Festival, Ildikó Enyedi's "On Body and Soul" is a film where the two introverts at its center have the same dream each night. As ridiculous as that might sound, Enyedi's sensitive direction makes this film about the human connection much more visceral & tender. In spite of all the strangeness that surrounds it, Enyedi's vision is one of the most original romances of the year. It will most definitely cater to everyone looking for the least bit of human connection. Bizzare, beautiful and awkward to an extent of charming you to the bone, "On Body and Soul" is one for the heart.
Watch On Body and Soul on Netflix.
6. Marlina the Murderer in Four Acts | Director:  Mouly Surya
There's no exact way to categorize Mouly Surya's "Marlina the Murderer in Four Acts." It's neither just a western or just a rape-revenge drama. To put it only mildly, I'd call it a cross between the aesthetically pleasing feminist troops of Ana Lily Amirpour's "A Girl Walks Home Alone At Night" & the calmness, subtlety & deadpan humor seen in Jim Jarmusch's psychedelic-western "Dead Man." Set in the deserted, picturesque hills of Indonesia, this badass tale of seeking justice is slyly brimmed in a heating pan until it boils up with un-matchable fury.
Read The Complete Review Here.
5.  The Levelling | Director: Hope Dickson Leach
Grief has become a recurring theme in many indie films in the recent past. It's astonishing how these young film-makers still manage to find new ways to portray it. The Levelling is about a father & and daughter who are unable to come to terms with the death of a close one. The film is filled with rage and incomparable trauma inflicted by loss under its melancholic & silent edges. In her first film, Hope Dickson Leach tackles in the heavy theme of not being able to accept one's fate when the universe seems to be playing against you with every other move.
Read The Review  Here
Watch The Levelling on Itunes
4. Wajib | Director: Annemarie Jacir
Annemarie Jacir's "Wajib" is a road-movie that builds upon the familial indifference between the absolutely charming father-son duo (both onscreen & offscreen). With earthy dialogue, relatable and familiar emotional tension and truly beautiful setup to ride-along, Jacir's film never doubts the viewers into understanding why these two people from the same family have a different point of view about the world they live in. By doing so, she prods into the indifference and the subtle affection between the two with charismatic results.
Read The Complete Review Here.
3. Raw | Director: Julia Ducornau
French film-maker Julia Ducornau's Raw is a chilling body horror about the compromises of growing up. Filmed inside the walls of a veterinary school, the film juggles complicated matters faced by a young girl from the likes of presenting themselves to the world to discussing contemplative questions which differ a human from an animal. The social commentary is however wrapped deep under a cannibalistic horror fantasy that will soon be hailed as a modern horror masterpiece.
Read The Complete Review Here.
Watch Raw on Amazon Prime.
2. By The Time It Gets Dark | Director: Anocha Suwichakornpong
We have seen the very fabric of reality being turned upside down in films. Anocha Suwichakornpong's "By the Time it Gets Dark" turns the reality in the film into a mystical, magical and meditative contemplation of film-making itself. With visual nods to well known contemporary Asian filmmakers like Wong Kar-wai &  most importantly to Thai master filmmaker Apichatpong Weerasethakul, Anocha's film questions if it's possible to make a historical film about a place that doesn't have any history, whilst also providing a trippy, bewildering answer with her creation itself.
Watch By The Time It Gets Dark on Amazon Prime.
1. Western | Director: Valeska Grisebach
Meinhard (Meinhard Neumann) who plays the protagonist in Valeska Grisebach's slow-burning clash of male testosterone & cultural ideologies resembles the mustached stoic main-man in most Sergio Leone films. Riffling its title to encompass a varied number of juggling themes, genres and a sidelined border that still prevails in contemporary Europe, Grisebach's film is a subtle, life-like documentations of a set of men (composing both sides of the language barrier) and the quotidian life that faces a cross-over when a horse, water-distribution & a young woman come into the mix. Refiguring the classic western motifs into a minimalistic story about masculine tension without losing so much as an iota of realism, Valeska Grisebach's "Western" roots itself in a kind rootlessness that can only be witnessed and not explained.
Read The Complete Review Here.