I am a strong believer that every story is important. Every story that has something to say and knows exactly how to say it deserves the fair chance of being seen, heard and appreciated. Almost a year ago, Barry Jenkin's Moonlight won the Oscar for Best Picture, signaling it to the world that there are queer stories out there that just need a voice and an acceptance from the general populous. Which brings us to 2017, a year that saw some incredibly brave, powerful and moving queer films to have graced celluloid in quite some time. These film not only transcended genre conventions by being incredibly original and unique but also stood out for being as potent and important as any other story that needs to be told.
While there's still a lot of miles to travel for these stories to be generalized, films like Battle Of Sexes, which in comparison to the other films on the list feature stars like Emma Stone donning gay characters, the representation of LGBT community is slowly undergoing a sea of change. The following 15 films are stories that deal with the diverse nature of sexuality, the very nature of queerness – i.e the self-inflicted trauma, the acceptance and the celebration of it all, and most importantly a testament to love and it's truly universal nature.
15. Montana | Director: Limor Shmila
"Montana" is essentially a character study of  Effi, who, in spite of her young age, doesn't shy away from pursuing an older woman. While she dreads the loss of innocence that is ongoing in plain sight, she has also acquired the braveness that she couldn't possibly attain in her younger days. Without flashbacks or stories of Effi's childhood, Limor Shmila's assured and proactive direction manages to say enough about her with mere actions and carefully calibrated needs for a cigarette or intimacy.
Read The Complete Review Here.
14. Battle of the Sexes | Director:  Jonathan Dayton, Valerie Faris
"The Battle of the Sexes" is essentially a vibrant, light-hearted but important take-down of blatant sexism in the times that did not know better. But it's also about Billie Jean King, a woman who not only fought in the tennis-court for the rights of equal pay for women but also fought with her internal dilemma of sexual identity in an era that so readily wanted to throw them into kitchen walls, raining over their dreams and life choices.
Read The Complete Review Here.
Find out how to watch Here.
13. Close-Knit | Director: Naoko Ogigami
I saw a lot of films in 2017 but none as gently, tender, forgiving and bittersweet as Naoko Ogigami's "Close-Knit." Supposedly Japan's first mainstream transgender story, the film chronicles the life of a neglected young kid who finds solace, love, compassion, and understanding under the wing of a beautiful, loving transgender woman who in turn becomes a therapeutic mother figure. The film also celebrates the necessity of bonding and a much needed alternative family structure.
Find out how to watch it Here.
12. Beach Rats | Director: Eliza Hittman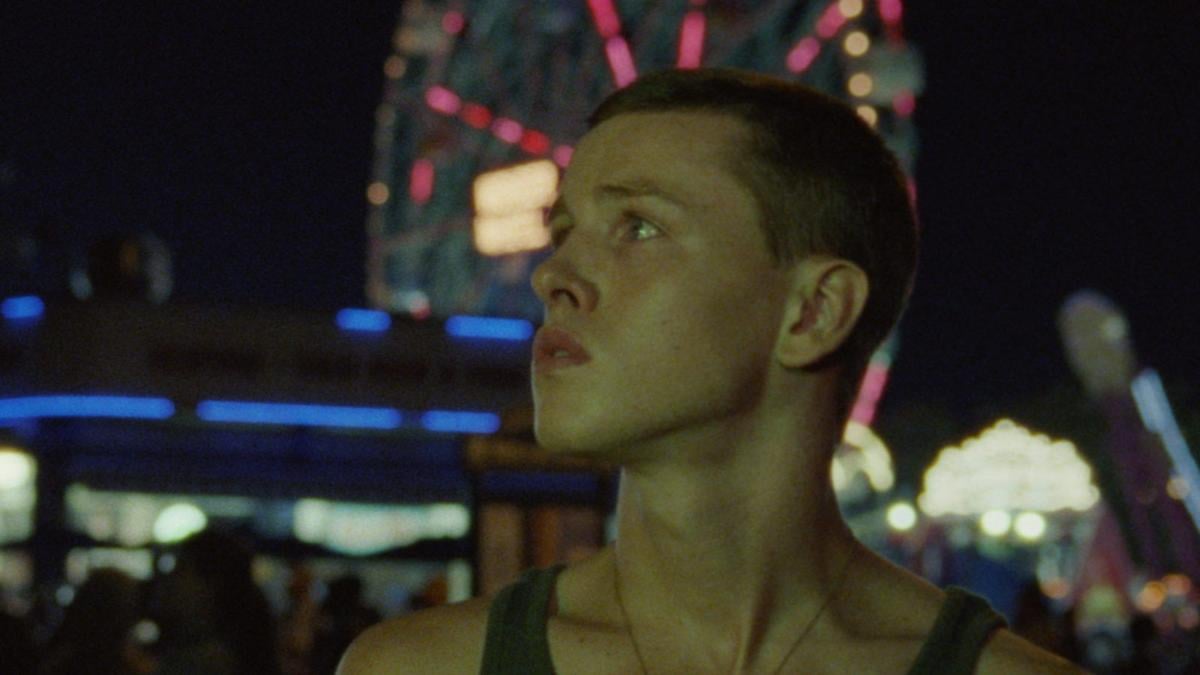 Caught between the world at home and the one outside, Eliza Hittman's Beach Rats is about an aimless teenager as he navigates his life of sexual frustration and confusion. A truly bleak yet empathetic look into the manifestation of sexuality and how it affects a person's character completely. It's a film about waking up to a confused state each day while fighting the inside feeling and the outside representation of oneself.
Find out where to watch it Here.
11. Loev | Director: Sudhanshu Saria
Sudhanshu Saria's "Loev" neither offers any dramatic resolution nor connects every emotional dots. Both the characters' sexual orientation and emotional conflicts slowly permeate into the narrative. There are no conspicuous visual techniques or musical cues to tell you exactly how you should feel. It demands a little from audiences to attune themselves to its unexpected currents of emotions and uncanny sensitivity. It's an assured directorial debut that both explores the puzzling nature of gay identity & truly harming and healing nature of love.
Read the complete review Here.
Find out where to watch it Here.
Pages: 1 | 2 | 3