Filmmaking is a form of self-expression: "The most personal is the most creative". Remember that? Well, that's quite true most of the time. This generation of filmmakers, such as Gasper Noe, Lars von Trier, and Michael Haneke, do not hesitate to leave their imprint and personal style on their film, irrespective of how that makes the audience feel. They've developed a warning system to offset any unwilling takers and keep their films limited to 'their' audience. Beyond these names, there are many films etched in movie history that are similarly eerie in tone. We've tried to make a list of such unsettling movies (while deliberately missing out on a few). Let us know in the comments the ones you feel should've made the cut.
Honorable Mention: 
The Skin I Live In (2011)
A Pedro Almodovar film can never feel empty. Even if the performances don't live up to your expectations, which is rarely the case, the production values, the music, the visual aesthetic always save the day. 'The Skin I Live In' sees long time collaborator Antonio Banderas play a broken doctor who uses transgenesis on a human and makes a remarkable breakthrough in anthropology. He's kept a prisoner, Vera, whom he adores and gradually, as the tragic story moves ahead, we learn she is a sinister experiment that'll prove costly to the doctor.
Almodovar's melodramatic style infuses newfound sci-fi fantasies that place 'The Skin I Live In' on the periphery of the horror genre. The director himself described it as a "horror without screams and frights", even though the tale is familiar to his frequently natured plots featuring obsession, manipulation, and control. The audience is themselves misled, as is Vera, the film's protagonist, about her origins. Almodovar makes sure he benefits from every inch of suspense that the plot has and certainly gets on the viewer's nerves by the end.
10. Threads (1984)
Documentary-style films often do not pack a surprise punch due to their academic temperament. Sure, the story of these movies itself might be unsettling or evoke shock, but the narrative: not so much. 'Threads' creates a new precedent in its genre. It is essentially a nuclear holocaust film, envisioning the aftermath of Sheffield in England, which is caught between Cold Was rival exchanges. The creators have undertaken an arduous and scientific task on their hands, mapping real-time supplies, and preparedness of the town. The progression t0 its macabre crescendo is uniquely organic and never loses its stride.
There's a sense of dread that prologue the inevitable destruction that follows the bombs going off in the town's vicinity and a barrage of the radioactive debris raining down on the inhabitants. Although it remains confined to the fear of the unknown for the initial parts, the creators picturise brutal images- still-born infants and inconsumable rock-solid food- to create a nightmare that world politics has so long worked to avoid.
Ruth and Jimmy, whose short-lived romance is the backdrop to realize the story, also serve as the viewer's first-hand witnesses to lying governments that under the garb of stemming paranoia and reassuring security, compromise our right to know and make informed choices. 'Threads' subtly penetrates the diplomatic shield that invariably protects those in power from accountability and the wrath of public opinion, shaped and formed by their own negligence.
9. Audition (1999)
This psychotic Japanese film is credited with influencing and shaping typical modern horror tropes. 'Audition' follows a lonely middle-aged widower, Aoyama, in his search to find love again. He is set up by his friend, a film producer, with a girl from the audition, Asami, whose profile Aoyama personally picks out. Asami's mysterious past worries Yoshikawa, who presents his reservations about her to Aoyama. But the latter has fallen head over heels for Asami, who, unbeknownst to him, has other plans for him.
Director Takashi Milke gives a masterclass to aspiring filmmakers in using clues to guide the viewer towards understanding the plot. He intentionally hides a lot of things to mystify Asami and successfully matches the tension and buildup with a thrilling finale.
8. The Babadook (2014)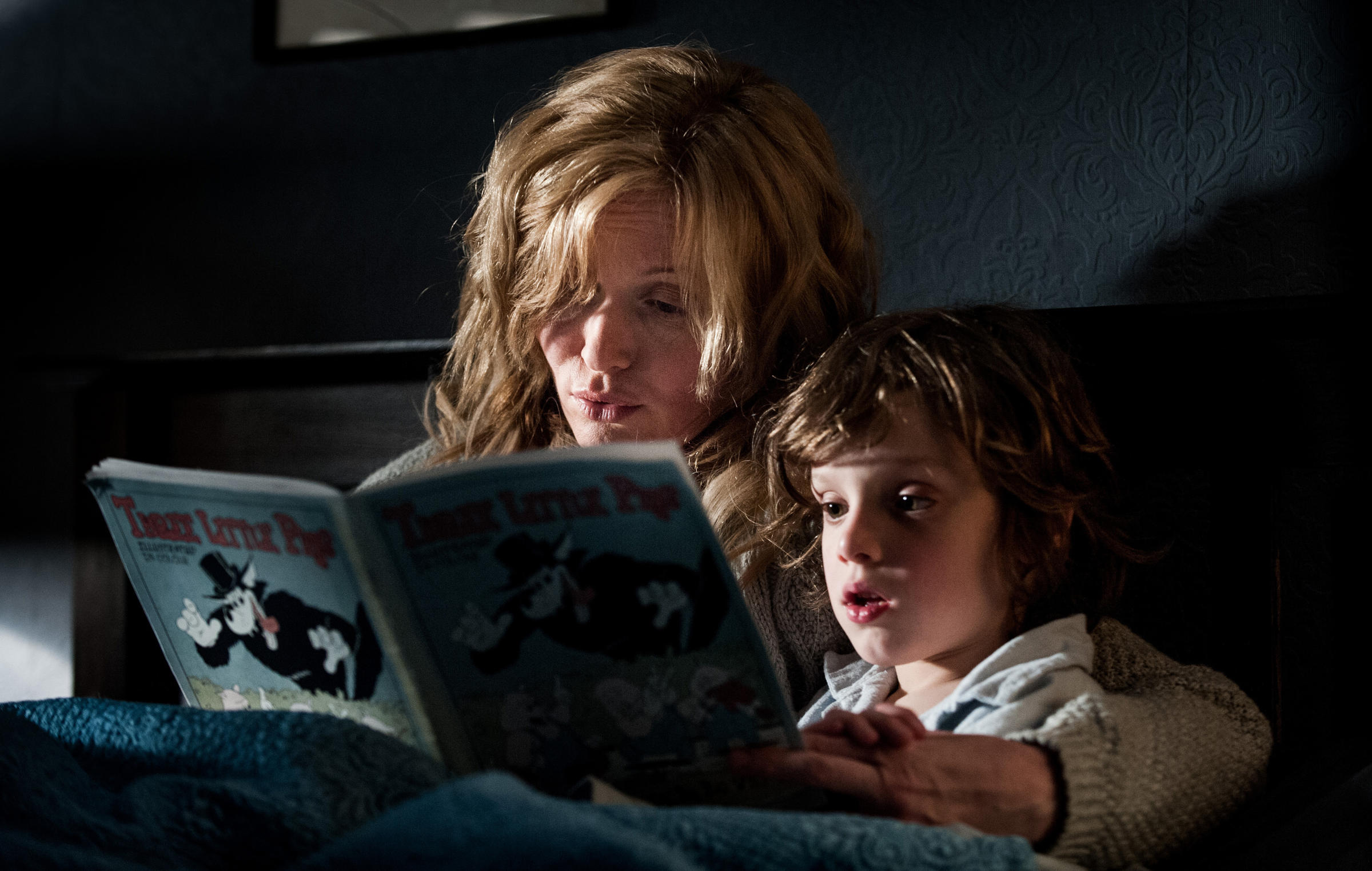 William Friedkin – director of the cult horror-film 'The Excorcist (1973)' called 'The Babadook' the scariest film he's ever seen. While that might just be generalizing it a bit too much, 'The Babadook' sure is a contender. Jennifer Kent marks her directorial debut and uses a children's storybook about the titular character to drive the story ahead.
Kent's filmmaking sensitivity prevents the Babadook from being the only aspect she explores in the film. The deteriorating mother-son relationship, Amelia's remorse and grief over her husband, and Samuel's weirdly sincere behavior all form a comprehensive bouquet that Kent presents in a spine-chilling, creepy narrative. The apparition in this film, it seems, feeds on the darkness inside, rather outside, which bodes well with how Kent wants the viewer to experience the film. Background music remains muted for most parts; instead, we're confronted with our own bated breath and pumping heart, gawking frighteningly through our fingers at the screen.
'The Babadook' is a modern horror classic that subverts genre tropes and craftily blends intelligent writing with heightened drama to insulate you with a sense of fear and paranoia that is hard to get rid of.
7. The Wicker Man (1973)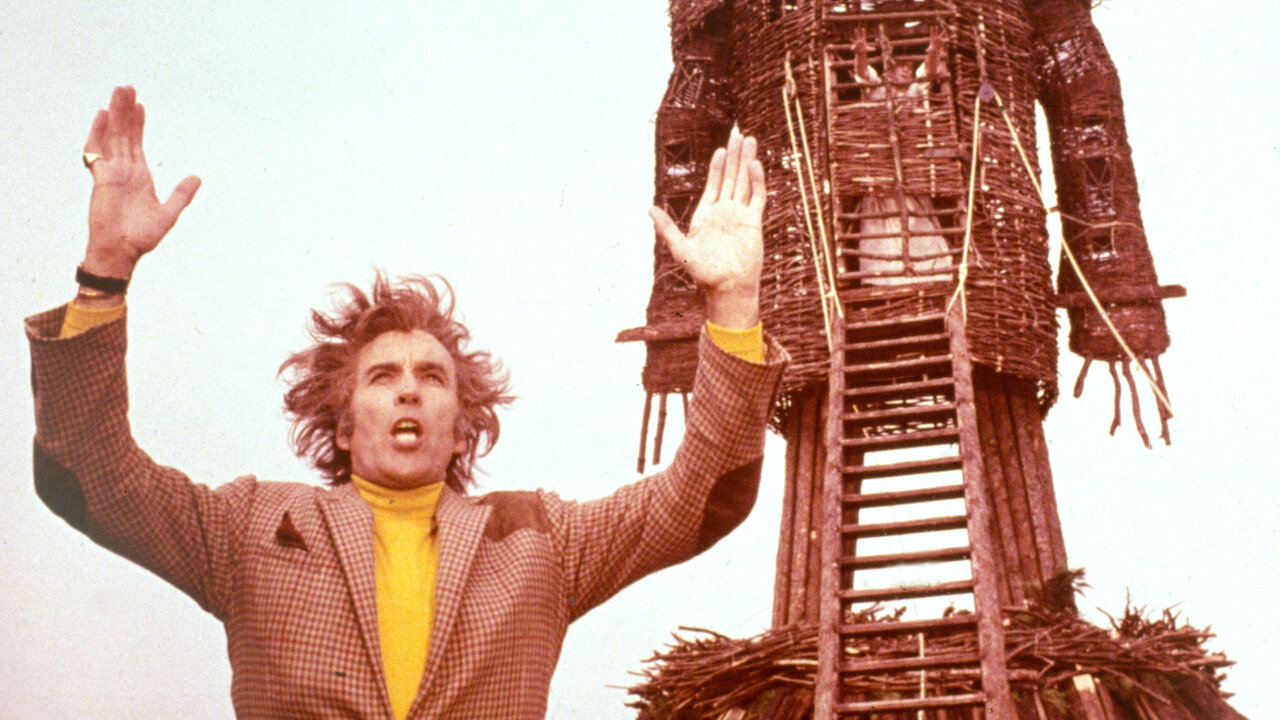 You'll be able to make a quick correlation to the newest Ari Aster flick 'Midsommar' within the first few minutes of this film. Sergeant Neil Howie, a practicing Christian with strict adherence to his religious scruples, travels to Summeraisle, a mysterious island isolated from the world to investigate the disappearance of a teenage girl. The town isn't receptive to his inquiries. Neil is disgusted with the town's Pagan culture, which according to them is a cosmopolitan perspective of life, and discovers a great lead in his quest to save the girl: the May Day celebrations.  To his horror, and ours, the lead discovers him.
Offbeat wouldn't suffice to describe the plot of the film. Robin Hardy constructs his narrative primarily as a criminal investigation but explores a larger divide between faith and religion. A comparison of the opening and closing sequences, and several instances in between like Britt Ekland's maniacal, seductive, tribal mating dance, reveal how well Hardy galvanized his film using faith. Christopher Lee surely plays one of the greatest antagonists in cinema history in Lord Summeraisle, the monarch-like ruler of the island. His act bellows a crafty mix of deceit, sincere honesty, and devout belief in his ancestral traditions. The complex character arc is rich and presents Lord Summeraisle as a sophisticated and intelligible villain with a purpose, quite like Thanos from Avengers.
If you enjoyed Misommar, 'The Wicker Man' will prove to be a satisfying watch. Even if you didn't, don't miss this at any cost!
6. Dogtooth (2006)
Yorgos Lanthimos has forged a bolstering image among global audiences as a filmmaker with a perverted taste in cinema. Many of his films wear thin on plot but have profuse thematic fabrics, each dealing with a different human emotion. Dogtooth ranks as one of the best dark comedies (if you have the eye to see it) made in the recent past. A husband and wife keep their grown-up kids captive in their house, miseducating them about the outside world. The children must lose a 'dogtooth' to earn freedom, a word that they don't understand at all. Their interaction among themselves and the outside world is rigorously trained and devoid of emotions. Only time will tell if they can ever get out.
Dogtooth uses its characters and setting as academically a scientist uses their chemicals. There isn't much to be explored in terms of their personalities, dreams, or ambitions. But that's what they are: subjects in an experiment – a dark experiment that is untouched by a moral compass and is borderline maniacal, or so far in the territory that it is irretrievable. As a cinematic experience, 'Dogtooth' will be triumphant in introducing the viewer to a surreal world not designed to shock and skewiff visual appeal that'll give purists a lot to cheer for.
5. Irreversible (2002)
You can never sit still in a Gasper Noe film. He makes it his personal mission to keep the viewer on the edge of their seats and come with up unexpected moments that suddenly hit you. Irreversible features that unfortunate incident and is clearly one of the most unsettling scenes and movies in cinematic history. Told in a reverse chronology, the film follows the frenetic manhunt of a bereaved lover and his friend of the man who raped the former's girlfriend, who could potentially be carrying his child. Irreversible competently keeps the mystery of the hysteria and chaos that fill the screen in the initial minutes.  To say that it is purely gruesome and violent would undermine the inspiring lead performances by Monica Belluci and Vincent Cassel.
But undeniably, the route that Noe takes in the depiction of his story is one's that is brazenly indispensable from human nature. His idea of our interpretation of vengeance almost seems prideful. The viewer is placed not to see first the inhumane and cruel act of defilement but the maniacal retaliation that makes the perpetrator, half drunk and high on drugs, an instant antagonist. Noe is crafty and brute in manipulating the importance we attach to 'first impressions'. Irreversible might be a film that you can't sit through but is nonetheless a great cinematic achievement.
4. The House That Jack Built (2016)
Nothing can ever be optimistic or redeemable in a Lar von Trier movie. Anyone who says otherwise is simply lying or has an equally contorted idea of film expression as him. 'The House that Jack Built' isn't Trier's strongest work. It suffers from inconsistencies both in the story and character development. Much of what happens doesn't make sense, although this lack of understanding also becomes his most powerful tool. Jack revisits five of his most brutal killings to make sense of and justify the nature of his crimes to Virgil, an ancient Roman poet who becomes Jack's guide through purgatory and hell. The film uses Dante's classic Inferno as a metatext, in the process confronting intrinsic human affinity for guilt-free violence and his insatiable want for salvation.
Trier is quite successful in getting under the viewer's skin, not more so than Jack is getting under Simple's. Most of his artistic shots are hits. The striking imagery is strangely poetic and inhumane at the same time. Matt Dillon triumphantly adds another infamous serial killer to a rich cinematic history. The critical commentary hardly digresses from its inspirational source but certainly expounds additively to its correlation to contemporary ideas about violence, guilt, and redemption. 'The House that Jack Built' is a wild masterpiece and probably Trier's most vindictive work.
3. We Need to Talk About Kevin (2009)
The color red is ever-present in every scene of 'We Need to Talk About Kevin. Whether it manifests in the form of paint, or tiles in a supermarket, or blood gushing from a body, director Lynne Ramsey makes you doubly aware of it. Her adaptation of Lionel Shriver's chilling story about the darkness of adolescence and helplessness of motherhood is experimental in style. For many parts of the story, you might not have the best idea of what's going on. But, cumulatively, or on their own, the different parts of the narration seem sufficiently indicative of the nightmare brimming to realization.
Tilda Swinton and Ezra Miller star as Eve and Kevin, with John C. Reilly playing Franklin. Ramsey's focus is more on how Eve copes with the massacre, instead of expansively exploring the family dynamic of the Khatchadourians. Swinton's Eve is significantly lesser optimistic and wishful that Shriver's character, one trait that definitely suits the actress' personal style. Jonny Greenwood's daunting and unnerving score blends beautifully with Ramsey's probing and redemptive suburbia horror masterpiece. Probably her best work to date.
2. Happiness (1998)
The best movie I've seen that I never want to see again? 'Happiness.' Getting through Todd Solondz's dark web of disturbing human stories felt like an unprecedented challenge. It's quite difficult to decipher evil from genuine suffering. The most unique thing about the film is how it tempts you, rather assaults you to find the correct categorization of what the characters go through and how they feel. Such is the level of realism in the writing and the set up of scenes, you can't help but feel eavesdropping or peeking into an actual conversation.
'Happiness' doesn't fail to find that odd moment of humor, just as life does, but in a more depreciating, rotten way. Dylan Baker is a force of nature in this film. Despite being paired with an actor as talented as Phillip Hoffman, Baker steals the show. Everything about his act isn't outrightly villainous but a tender blend of the good, the bad, and the ugly. He squirms in his own skin as if he is being eaten alive by his sickness. But, at the same time, your strong moral virtues subconsciously relent, allowing some feeling of sympathy towards him.
1. Hard to be a God (2013)
There's hardly any frame that you would want to take away from
Aleksei German
's bizarre and filthy fantasy. Such is German's maniacal urge to disorient his viewers with what he sees, the significance of an otherwise intriguing plot greatly diminishes. Anton is sent from advanced planet earth to Arkanar, lands inhabited by a backward civilization still in the Middle Ages. Ruled by rival Dons and radicals, the place inspires no confidence among Anton and his men. The scientists are reduced to being passive observers and work under strict orders not to intervene and allow a natural progression of the society into advancement.
The screenplay is adapted from a 1964 Russian novel of the same name. German's deconstruction and visualization of a primal human society rooted in dogmatism and averse to change is only part of the challenge that this experience is. The multifaceted probe into themes such as the cruel nature of evolution, barbaric human instincts, and the role of an emotionally uninvolved intellectual class doesn't come without an unsettling chill of things about to go wrong.
Other Film Lists You Should Check Out: