26. Aquarius | Director: Kleber Mendonça Filho | Language: Portuguese
One of the most intense and powerful performances of 2016 came from Sofia Braga in Aquarius. Kleber Mendonça Filho's film is a terrific character study of a music critic. Amidst all the music, philosophy and progressiveness lies a drama about boundaries and colonialism. It's about respecting one's privacy and will to live in something that is more than just a home. Aquarius is a film about things, their value, and their essence. From the old dusty record on the shelf to memories of stolen times, Aquarius leaves us with a staggering climax that talks about ownership and sentimentality.
25. Right Now, Wrong Then | Director: Sang-soo Hong | Language: Korean
Every filmmaker has a story to tell but isn't all stories his stories a version of the first one? Sang-Soo Hong's quietly imperfect Right Now, Wrong Then restarts at half point – wronging all the rights and righting all the wrongs. It's a film that tells us that honesty in storytelling can have it's own interpretations. While some of us wish to fulfill our fantasies with every cinematic marvel that we witness, some of us look out for a more realistic, more sincere take on what life and interactions are meant to be. Right Now, Wrong Then told me that we can correct the stories we feel are totally banal and fake and then turn them into reality.
24. The Wailing | Director: Na Hong-Jin | Language: Korean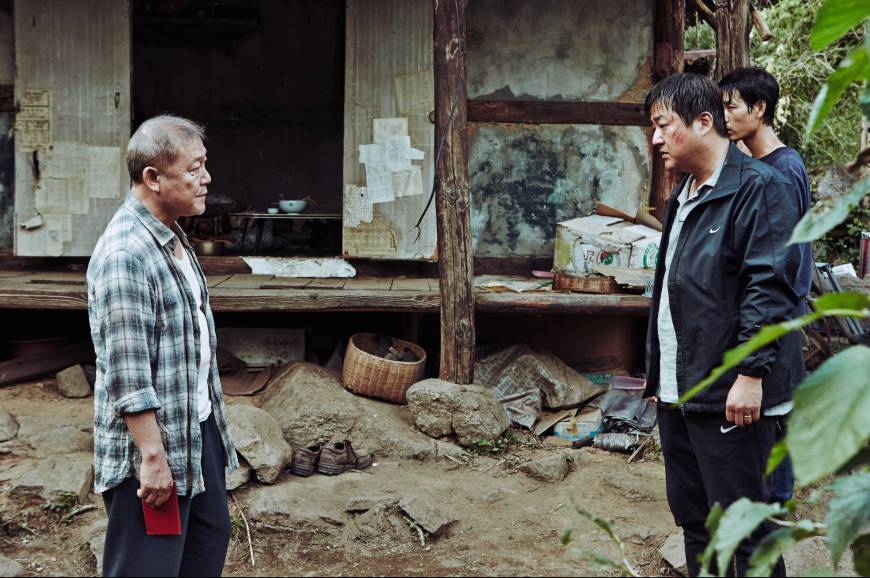 Who is the savior? Who is the victim? Who is the God? Who is the devil? Who is the ghost? Who is the stranger? What is a trap? What is the road?Hong-jin Na's The Wailing is an inquisitive questioning of moral dilemma. A dark, visceral ghost-tale. One that mixes genres of buddy-cop comedy, an exercise in investigation, exorcism, cannibalism and some more isms to its endless thematic heft. The film has an absolutely terrific buildup that slides creepy, haunting and nightmarish atmosphere around your eyes. It has the power of hallucinating you into believing all the deceptions it keeps throwing your way. While the last leg, smirks on your face with gimmicks thrown in to shock you to the bone, The Wailing still stands afloat with it's long-lasting and impressive dismantling of mythical troops.
23. Endless Poetry | Director: Alejandro Jodorowsky | Language: Spanish
Endless Poetry dances, sings, plays, dicks-around, fucks, loves and lives Poetry. It is a fantastic piece of work that uses its cinematic independence to resolve a meta-journey. When Mr. Jordowsky comes up and narrates his own tale you love him, hate him, take a spiritual journey through amnesia lane while being fascinated at every melodramatic turn. The film is full of brimming energy and the self-reflectiveness makes it all the more whimsical and vibrant. This 2nd leg of the biographical sketch witnesses an array of characters and their journey through time and space. As the dead march on, the living are still churning out pages that are worthy of all the cinematic boners you can ever have.
22. Nocturnal Animals | Director: Tom Ford | Language: English
Tom Ford's Nocturnal Animals is a remarkable film. A cluster-fuck of neo-noir, neo-melodrama & small, untainted pieces of melancholia soaked under bloody tendencies. An exercise in visceral, deeply rooted regrets and cold, calculative paranoia of complex emotional confusion. Framed, reframed and showy, Nocturnal Animals goes beyond past and present, reality and fiction, emotions and feelings and ambiguity and clarity. Brimming with cinematography that you can feel on your nose, and a heart-pounding score that delves you into its deeper, unexplained layers- the film doesn't leave your head. It slowly crawls into your flesh, sits inside until you are completely relaxed and then rips into the darkness leaving you with your own breadcrumbs.
21. No Home Movie | Director: Chantal Akerman | Language: French
Acclaimed documentary filmmaker Chantal Akerman's No Home Movie is profoundly heartbreaking and almost unbearably sad. It's a final testament that the late film-maker pays to the love of her life – her mother. Shot almost inside her mother's apartment, No Home Movie chronicles the final months of the life of Natalia Akerman (a holocaust survivor). Even though the documentary features real intimate and personal conversations of Akerman's own life, the universality that the film possesses makes its an incredible piece of art. Closely muxed with moving & still images of barren trees & long static shots of a desert, the film only feels more and more absorbing even with its abstractness. No Home Movie is a film that each one of us secretly wishes to make. Something to hold on to, something to make the love remain and something that fuels and brings down the loneliness that sets within.
20. Graduation | Director: Cristian Mungiu | Language: Romanian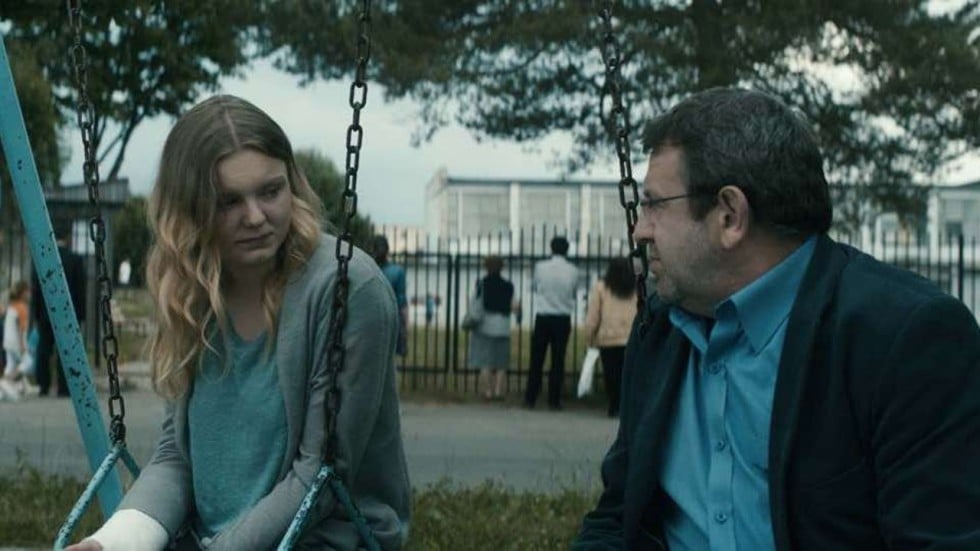 Cristian Mungiu's Graduation is the kind of drama that knows every step of its way and yet feels so bound to written tendencies. A terrifically written, brilliantly acted drama about the compromises one makes to instill a better future for everyone.There's a scene where the protagonist revisits the street where he must have hit a dog. He cries and the scene sudden shifts to something more important. Now, Mungiu knows how important are small mistakes in the grander compromise of the film and hence a honking scene follows later on in the film. It's absolutely subtle and doesn't really matter but it evokes drama out of thin air.
19. American Honey | Director: Andrea Arnold | Language: English
Andrea Arnold's American Honey starts and ends with dives into two polar opposite mixes. One of them redeems you while the other makes you vulnerable. But, when the tables turn, isn't life all about finding solace in a small little cottage somewhere in the woods? With American Honey, Andrea Arnold (know for the indie wonder – Fish Tank) makes a bold narrative choice. Her camera mostly lingers into the inside of a van seamlessly providing us with a sense of belonging. You are there – struggling, exploring and trying to get to the point where you somehow gain enough moolah to live your dream. American Honey feels like documenting life in it's rawest form. It takes you on a journey of self-realization. A journey where there is no room for regrets, relationships and mostly – no room for latching onto something that makes you crawl when you can swim and be a part of the ocean.
18. After The Storm | Director: Hirokazu Koreeda | Language: Japanese
Hirokazu Kore-eda's After The Storm is about people who can't say farewell to the people they were before. A mother who wishes to see her kid happy in spite of him being a late bloomer, A son (who is also a father) who wishes to write the best novel he could possibly churn out of his angst, broken dreams and an eye for noticing people while mending all that has been broken with his lack of concern, A wife (who is also a mother) who wishes her husband to be a bit more concerned with his existence and the happiness of his son and an estranged kid who wishes to hold them all together within that secret hiding spot that can keep them safe from the storm called life. After the Storm brings a gentle, touching and often funny approach to family dynamics that doesn't resign to overly-loud and docile approach of figuring out small truths about individuality, fractured relationships and all the regrets that somehow make you a wiser person.
17. Everybody Wants Some!! | Director: Richard Linklater | Language: English
Linklater's spiritual sequel to Dazed & Confused is as important a film as the second film in the Before Series. Not because it continues the story but it shows how important and fun college life is. Not only to every single person on the planet; but to Linklater himself. Everybody Wants Some is basically about half a dozen jocks and their super-party-like lifestyle. These characters are not likable, but as you go back to college and remember those proud people who played for the university; you only remember them to be complete assholes. Linklater turns these assholes into characters who use their arrogance not only to define their personality but also as a carrying force in their competition called life. Linklater's film is a funny, intelligent ode to growing up.
16. Toni Erdmann | Director: Maren Ade | Language: German
Toni Erdmann works amazingly well if you slide yourself into its grilling array of metaphors. The absurd and quirky humor pushes us into a sugar rush of emotions once your get your thinking cap on and put your hands around this film that can easily handcuff you and never let you go. Toni Erdmann is about a father and a daughter. About those forgotten moments of joy that build us into the people we are and about those familiar relationships that constantly remind us of being our own 'people', while not leaving the self behind. Maren Ade's idea of presenting her deconstruction of life can be a comedy to some, a life lesson to others and simply a gimmick to most of the people. For me, Toni Erdmann is a film that tells me to be happy, embrace the loneliness and never let the fire inside die.
15. The Neon Demon | Director: Nicolas Winding Refn | Language: English
The Neon Demon is a visually enchanting mixture of blood & glitters. While being a terrific critic on the world of fashion, Refn's film is basically a horror film about beauty. Where he stylizes the stage with sparks of colors and madness. He values a line of people doing their bit to stay afloat. This includes them loving, respecting, stalking and transforming in the process of doing the best they can to stay beautiful or to be around beauty all the time. Refn delves deep into the human condition which knows that the inner beauty is more important than the one we see outside but we are never attracted towards it. The harsh truth is investigated with splats of blood, hate and insane frames of poetic injustice. The film never steps back. It only delivers from start to finish while seeming hollow all through. But when you look at it closely, it chews you from the inside and spits you out. It follows you like a ghost for days where you reminiscent over the beauty that bowls you out and constantly makes you fantasize about it.
14. The Salesman | Director: Asghar Farhadi | Language: Persian
Asghar Farhadi structures his film around the renowned Arthur Miller play 'Death of A Salesman.' The complexity and motives of his character are pretty straight forward but Farhadi throws them into a dramatic truce where he digs deeper with his immaculate vision and a great precision and understanding of ordinary people forced into a test of time. The films revolve around two actors who have recently moved into a new place. The Salesman is an ingenious drama about the ambiguity of morality. It questions characters as they slowly lose grip of what they are and what they don't wish to become. Brilliantly written and edited, Farhadi's film almost feels like a thriller that seeps tension out of all ends. When it reaches its gut-wrenching final act you just wish for it to end. You wish to take a deep breath and take it all in. This right here is A-grade film-making.
13. Cemetery of Splendor | Director: Apichatpong Weerasethakul | Language: Thai
It's hard to account what Apichatpong Weerasethakul's absolutely terrific Cemetery of Splendor is all about. Also, doing so will just make it lose its magnificent essence. So I'd just say what I feel I should say; Cemetery of Splendor is unlike anything I've seen all year. It's a magnetic film that's about the past, the present and the future. It's about loneliness, solitude, and love. It's about human excrement, governmental issues, and excavation. It's about sleep, dreams, and dreaming the neon dreams. It's about soldiers, kings, and sickness. It's about goddesses, ghosts, and ghosts of goddesses. It's about imagination, healing, and hypnosis. It's about hysteria, loss, and self-discovery. Cemetery of Splendor hides its weight under the calmness of half a centimeter of hard concrete. One that pushes on, dragging its weight and perspiring in this world. Its a surreal experience in phantasm of the general populous and their wide open eyes to everything that is wrong with the world. Cemetery of Splendor is about the dead leaves that cling on to the inner core of our memories and don't leave until they fall to the ground and still become a part of existence.
12. Our Little Sister | Director: Hirokazu Koreeda | Language: Japanese
Hirokazu Kore-eda has weaved a niche for himself. The master of modern family drama uses incredibly subtly to implore the lives of vulnerable and complex individuals. He quietly lets us into their life where the loudness simmers down on the shore nearby and only deeply touching and melancholic situations slowly build up to become something that touches you deep within. Our Little Sister is about forgiveness, about love and above everything – acceptance. There is more than one instance where you feel the feelings are deliberately tucked under the rug, but that's exactly what Kore-da does. His sole aim is to explore the lives of little people, living in little houses and having little dreams. Out Little Sister is a beautiful film that explores the lives of three women as they welcome their new companion with open arms.
11. Manchester by the Sea | Director: Kenneth Lonergan | Language: English
Manchester by the Sea is an extraordinary film. A film about grief has never felt so deeply moving and profound since Terrence Malick's The Tree Of Life. While The Tree Of Life bases its emotional wallop on incredibly artistic imagery, Lonergan's film wishes to convey the emotions with a devastating study of human behavior and how people interact with each other. The film opens and closes in the sea. Where the characters are seen riding the family boat. While the sea remains unchanged, the boat acts as a metaphor for everything that gets broken, destroyed and tattered soon finds it's proper place when it's mended and worked upon. And sometimes, the proper place is the world that gets you better is the world itself, with everything in it. Where every passing minute and memory brings sadness along with a hope that everything can be made better, if not perfect.
10. 20th Century Women | Director: Mike Mills | Language: English
I love how immensely understated, yet profound 20th Century Women really is. There are moments of sadness that, without a shadow of a doubt, can't be embraced easily. But Mike Mills's film gives you the strength to look beyond the conventional stream of things. He gives you technicolor highways, skateboards, planes and cars to ramble on. With beautifully layered characters that peel off without scratching their heads and some of the most wonderful writing that 2016 witnessed, Mills's film works like therapy under the stars. It blinks at every passing regret, takes a snapshot and tries to mend it in the best way possible. It's an incredible ode to people who like to look beyond what has been told and taught, ones that know the difference between the Art fags & Black Flag. 20th Century Women is an artful construct of the very idea of understanding people. A feminist epic that puts you in a spell of its warmth.
9. The Handmaiden | Director: Park Chan-wook | Language: Korean, Japenese
Every frame in The Handmaiden looks like a painting. The deprived, women species has been shown to be materialized, sodomized and liberated, all together. It's a masterful work by Park Chan-Wook, as he puts his audiences in the midst of a large puzzle spread all over the floor. Where they are forced to question every action, feel distressed by some of them & in a very darkly hilarious kind of way, feel greatly amused by them. Park Chan-Wook's The Handmaiden is like a sexy threesome. While it gives pleasure & pain in equal measures to all the parties involved, someone or the other is always left gasping & confused. That is until someone takes them by their hands and shows them the way.
8. Cosmos | Director: Andrzej Żuławski | Language: French
Welcome to the land of the obscure. Dead birds are found in the backyard and people talk like Donald Duck. But wait, that's not where Żuławski's farewell note to cinema end. There are three endings to this film that is supposedly too much cinema for its 103-minute runtime. One of those ending goes way into the closing credits and makes you want to question everything that you had just seen. Cosmos is a baffling work of art. It irrevocably satirizes the very idea of a thought. It questions the chaos that goes inside one's head, encapsulating almost everything there is in the world. Everything that can't be expressed in any sort of non-crazy form. Andrzej Zulawski's film motions through randomness pushing the narrative upside down to a point where the existence of the narrative becomes super-bleak in itself. Żuławski's Cosmos is a scrutinizing tale of colorful characters and strange reactions.
7. Neruda | Director: Pablo Larraín | Language: Spanish, French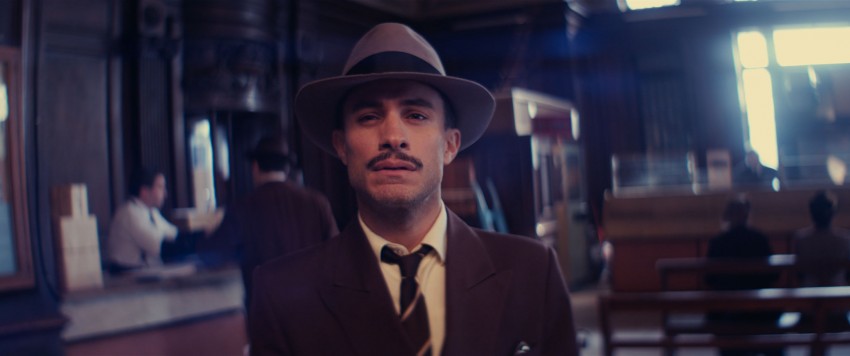 Larrain's aim is not showing the vision or power of Neruda's verses.  Larrain wishes to convey the sole reason for the existences of an artist. Which is, in fact being a voice among many others. A voice that guides other similar or disjointed voices in an opaque unison. Where life, death, and everything else become a part of a piece of paper which can summarize, analyze, alter and fictionalize the life according to one's wishes. Where you are always the leading character of a story about your favorite idols and their escape to nowhere. What makes Neruda a great film lies in the way Pablo Larrain & co-writer Guillermo Calderón playfully engaged us out of the biographic element, to present a meta, sometimes poetic dream of a storyteller. It's a biopic that almost defies its own subject matter to become a subtle investigation of how and why a person decides to romanticize with words and phrases.
6. Moonlight | Director: Berry Jenkins | Language: English
There have been films that question identity, that explores the early years of sexuality and films that expand on the horizon of what goes into the making of a man or a man's man. Jenkins's film is, however, beyond those literal definitions. It does something that hasn't been done before. It strips down the very essence of a supposedly manly figurine at the center of it all and recounts the flaccid life of its protagonist from childhood through adolescence and eventual adulthood. Berry Jenkins's Moonlight is a subtle investigation of a character's motivation to find love. It's about the constant struggle to find oneself while trying to fit right into the body we are supposed to be in. It's about not succumbing to being a product of the environment but rather being a product of yourself. It's about going past all the heartbreaks, questions, and complexities that bring you down and finally being able to find the voice you need and the listener who listens.
5. The Witch | Director: Robert Eggers | Language: English
Robbert Eggers's The Witch has to be the most terrifying viewing experience I have had in a long time. This debut feature film is so freakishly unsettling yet grounded that I had to convince myself that it's just some insane cinematic artistry at work. There are no half measures in Eggers's film. It's brutal and has such immensely haunting imagery that it can create a complete facial blur. There are no answers that Eggers provides and that just make it all kinds of devastating. The Witch is that rare horror film that not only seduces you to its grim, dark patches in the wood but it also traps you into its human trapping tendencies were wronging the wrong and righting the right can no more ensure your safety. It's a film that can be what you magically want it to be.
4. Arrival | Director: Denis Villeneuve | Language: English
Denis Villeneuve's Arrival is an emotional, deeply touching story about writing your own stories and learning to listen to that jumbled voice in the head that has all the answers. While exploring the necessity of communication, where it needs a specific channel to process things through, Villeneuve also weaves a beautiful story about life, death, and new beginnings. Unfolding in typical Villeneuve fashion, the drama and thrill in the film is understated. That is,  it keeps slipping off the edges just to progress into something that captures each layer of a deeper exploration of how our minds work and how they really need to work. Arrival is big, not because of the scale but because it leaves you with a feeling of having seen something that you will absorb and take into consideration.
3. Swiss Army Man | Director: The Daniels | Language: English
Swiss Army Man is a tender, funny and deeply moving coming of age film.The Daniels, know for their twisted sense of wry humor in their famous music video 'Turn Down For What' bring their senses to this symbolically astounding, charmingly weird comedy about an introvert/suicidal dude and a farting corpse. While one of them is stranded on an Island, the other throws a light into life. Swiss Army Man features Daniel Radcliffe as a farting corpse whose farts are stored by corking his asshole and using him like a jet-skies whenever necessary. The film basically jabs into the dead side of every single one of us – the soul. So when we meet the corpse, i.e Manny he is just something which is repulsive (farting and being dead) but slowly we get to know that he is a multi-tasking tool (much like a Swiss Army Knife). The Daniels are basically telling us that all the answers that we are looking for are inside us. We know when someone wants to reject us, we know why we are alone and we also know that life is still worth living with all the dirt in the world. They want you to fall in love with yourself. They want you to embrace what you are, even if you are someone who farts out loud or likes to dress up every once in a while.
2. Kaili Blues | Director: Bi Gan | Language: Mandarin
There are a few technical glitches that Kaili Blues suffers from but the purity of this film lies right in the imperfect perfections. Bi Gan's Kaili Blues is a dreamy, surreal and incredibly original film about time and memories. About the past, the present and the future. It's a visual poem that unfolds upon itself. It floats and glides and often hovers over lives that shape and unshape when looked through a singular vision of love. The film talks about the endless wounds that are inflicted on us and the constant sorrow that comes out as these upstaged poems which hold that unconventional narrative of life – together.
1. Paterson | Director: Jim Jarmusch | Language: English.
When you watch Jarmusch's Paterson the world will seem different to you. We are so used to seeing conflicts in films that when Paterson (Adam Driver) wakes up late on a Friday, we worry about his schedule – which is probably the least of the worries we could have when the characters in our films are thrown into life-threatening situations. Paterson is a quite, sincere and gentle film about the beauty of the mundane elements of our daily life. A dreamy, almost magical escape into a supposedly boring life that showers poetry through all it's edgy corners. Jarmusch's Paterson is an extraordinary film as its tap into the creative process with such charming humanity that you are bound to get mesmerized by it.
Links to 50 Best Films of 2016: IMDb, Wikipedia